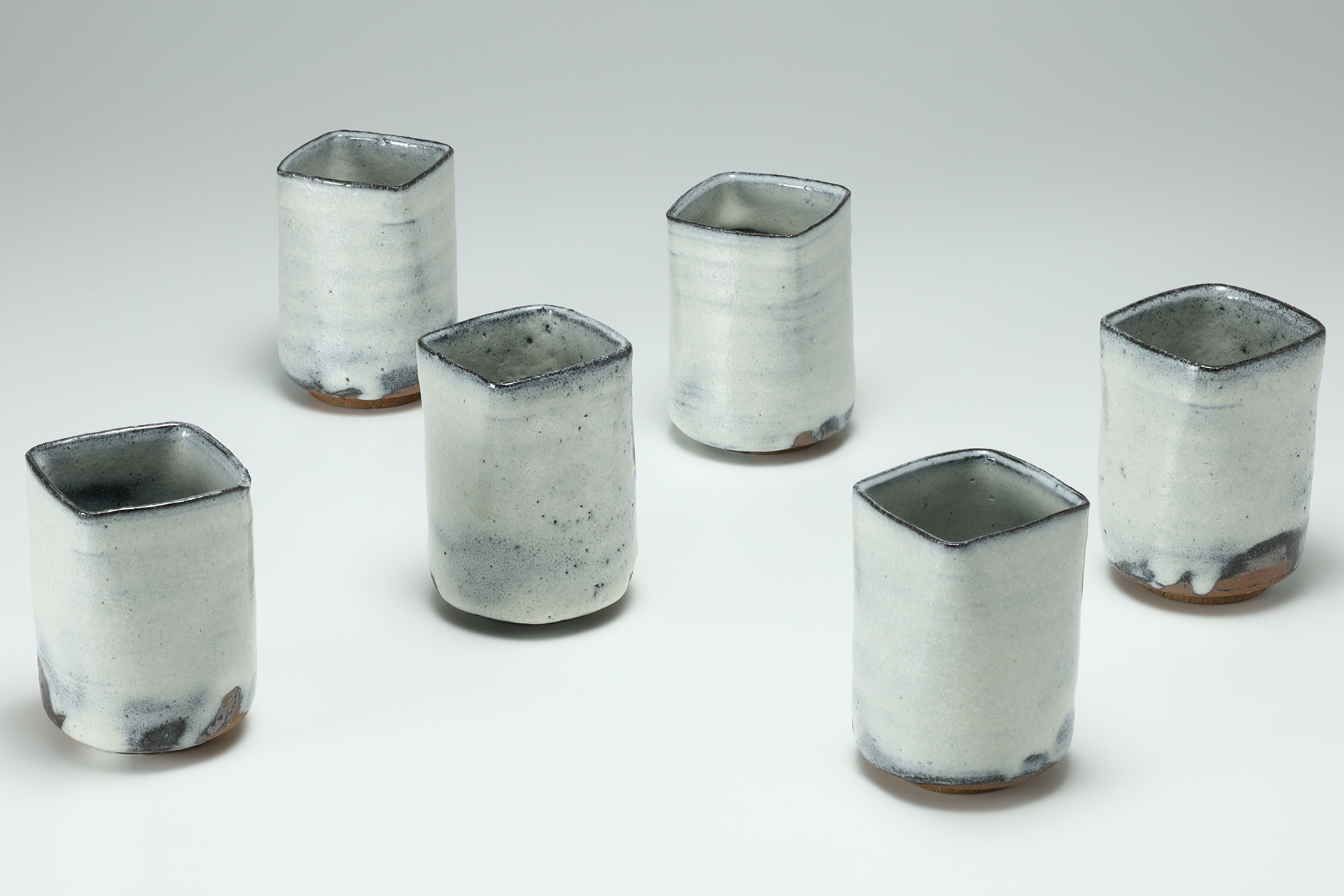 Madara Glaze Square Cup(6 Pieces / Akemi Ito)
37,180Yen(Tax Included)
The madara glaze is beautiful, and each one has a different expression because it is handmade. It can be used for a variety of purposes, such as tea cups, guinomi cups, beer cups, and tube cups.
Product Code

ito-madara-yoho
Artist

Akemi Ito
1964~
Weight

About 143g
Diameter

About 5.9cm
Height

About 8.0cm
Bottom Diameter

About 3.8cm
Description

Paulonia Box with Artist's Sign
Akemi Ito 1964-
Born in Tagawa City, Fukuoka Prefecture.
In 1992, studied the basics of pottery at Fukuoka Prefectural Tagawa Advanced Technical Training School.
In 1993, studied under Takechika Arimitsu.
In 1997, started making pottery in Tagawa City, Fukuoka Prefecture.
Became a pottery instructor at the NHK Cultural Center(Kitakyushu).
In 2005, became a pottery instructor at Kurate Ryutoku High School.
Held solo exhibitions in Kyoto and Tokyo, and has strong fans all over the country.