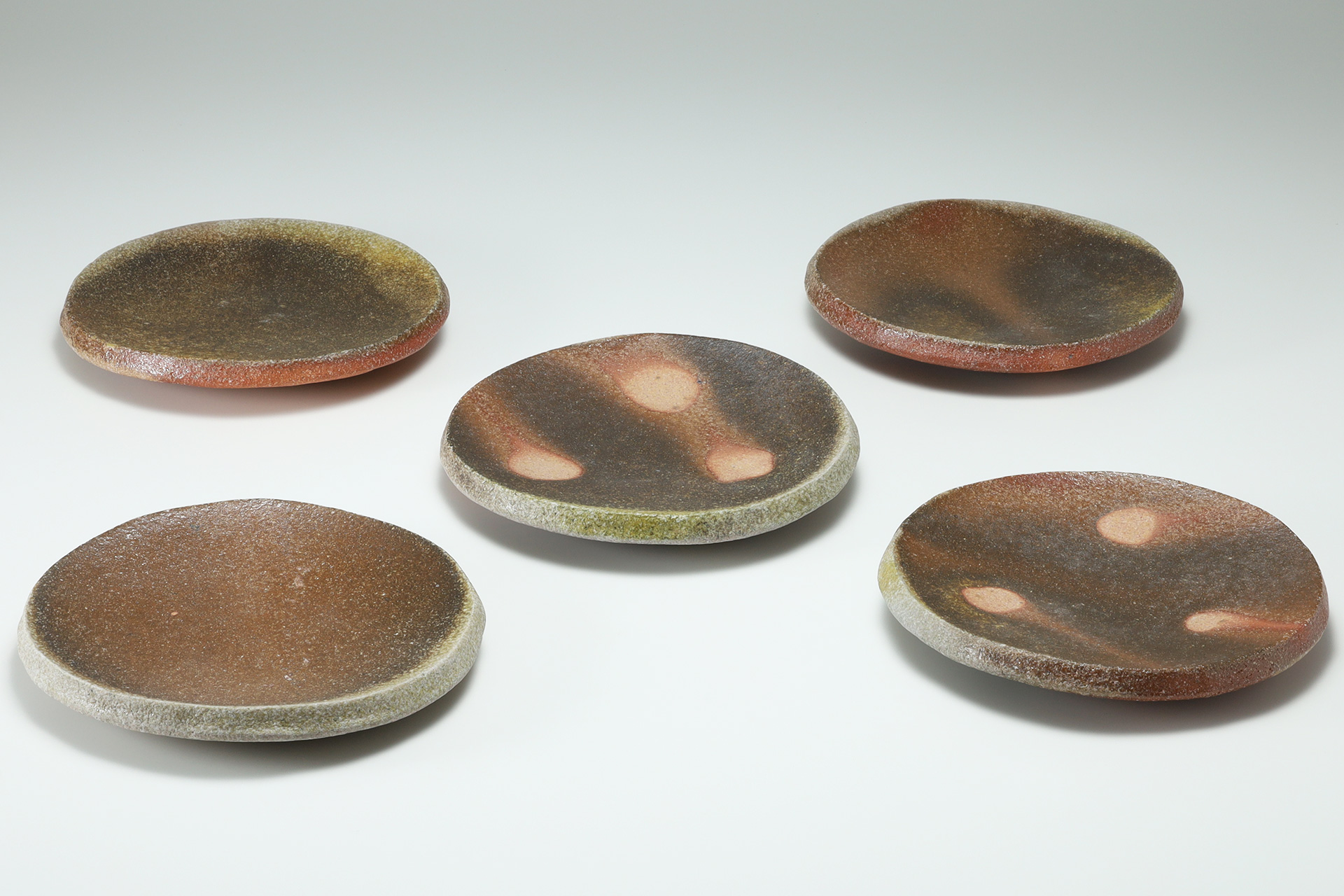 Shigaraki Dish(5 Pieces / Morimitsu Hosokawa)
33,000Yen(Tax Included)
It is the heavy shigaraki dish. It maximizes the beauty of the appearance of food and sweets. The atmosphere is different one by one.
Product Code

hosokawa-shigaraki-165
Artist

Morimitsu Hosokawa
1972-
Weight

About 553g
Diameter

About 16.5cm
Height

About 2.7cm
Description

Paulonia Box with Artist's Sign
Morimitsu Hosokawa 1972-
Born in Tokyo and spent his childhood in Kumamoto.
In 1999, Studied under 7th Masatake Fukumori of "Doraku Kiln" in Iga City, Mie Prefecture.
In 2006, Opened the kiln at "Taishoji" in Kumamoto City.
In 2007, Built the kiln in Kugino, Minamiaso Village, Kumamoto Prefecture.
In 2008, First solo exhibition in Kyoto. Since then, held solo exhibitions all over the country.
Worked on Raku ware, Shigaraki, Korai, etc. And also served as director of Eisei Bunko.