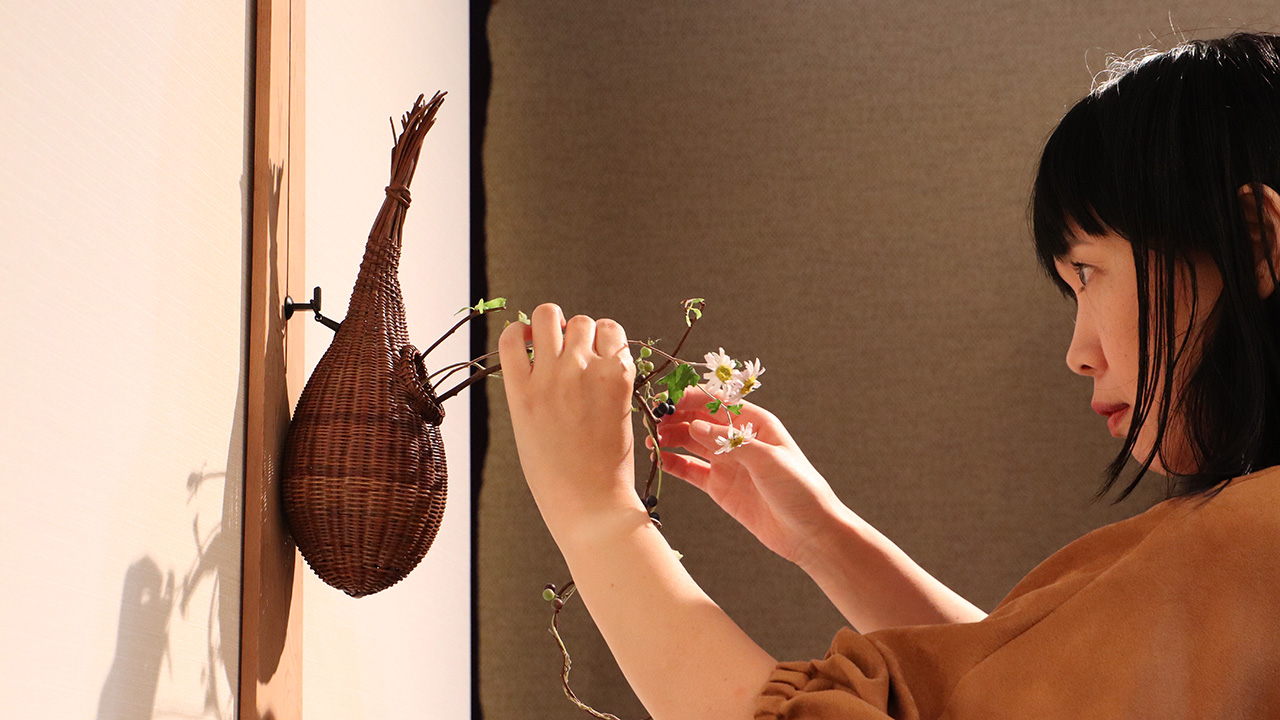 Shiho Yokokawa's Flower Scenery
2021年3月12日
With the cooperation of professional photographer Toru Eto, the scene of Shiho Yokokawa's "Nageire" will be posted in a column irregularly as "Flower Scenery of Shiho Yokokawa".
We hope that you will enjoy it as much as possible as your home time.
TENPYODO Takashi.Imabayashi
---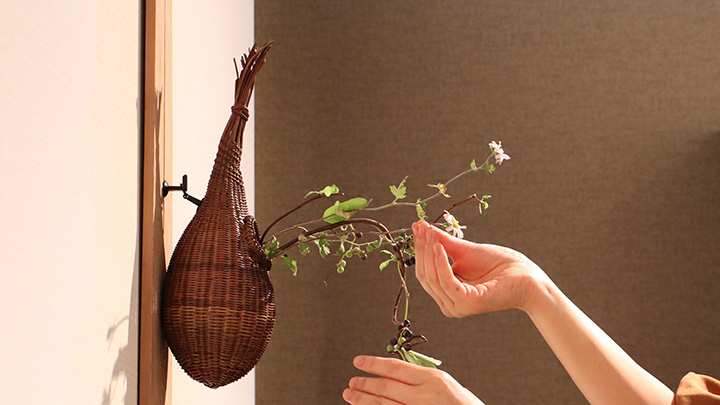 Flower:Chrysanthemum japonicum、Cocculus orbiculatus
Vase:Chimaki Bamboo Flower Basket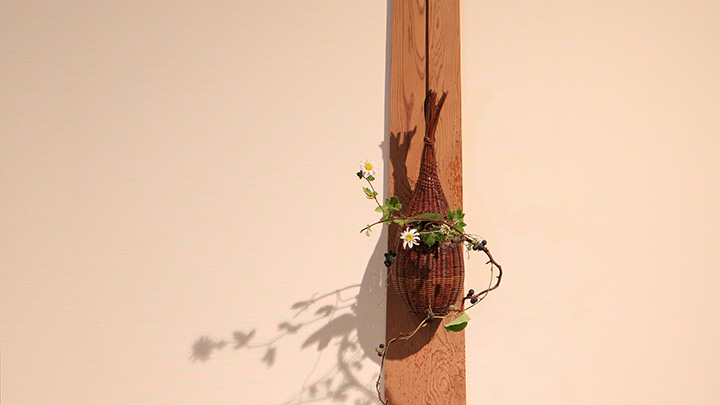 Now that I spend more time at home in the corona, it is natural and gentle to have a favorite vase in the room, a pretty and beautiful wild flower to put in it, and a simple flower reminiscent of my hometown. I think you can spend a lot of time.
Just as the combination of food and dish is important, so is the combination of flowers and vase. Which vase should I put the single flower in my hand. It's also fun to think while listening to the voice of the flower and the voice of the vase.
Shiho Yokokawa
<Profile>
Born in Tokyo.
Studied under Toshiro Kawase since 2005.
"Nageire Flower Class" is held in various places.
https://nageire.jimdofree.com/(External Link)