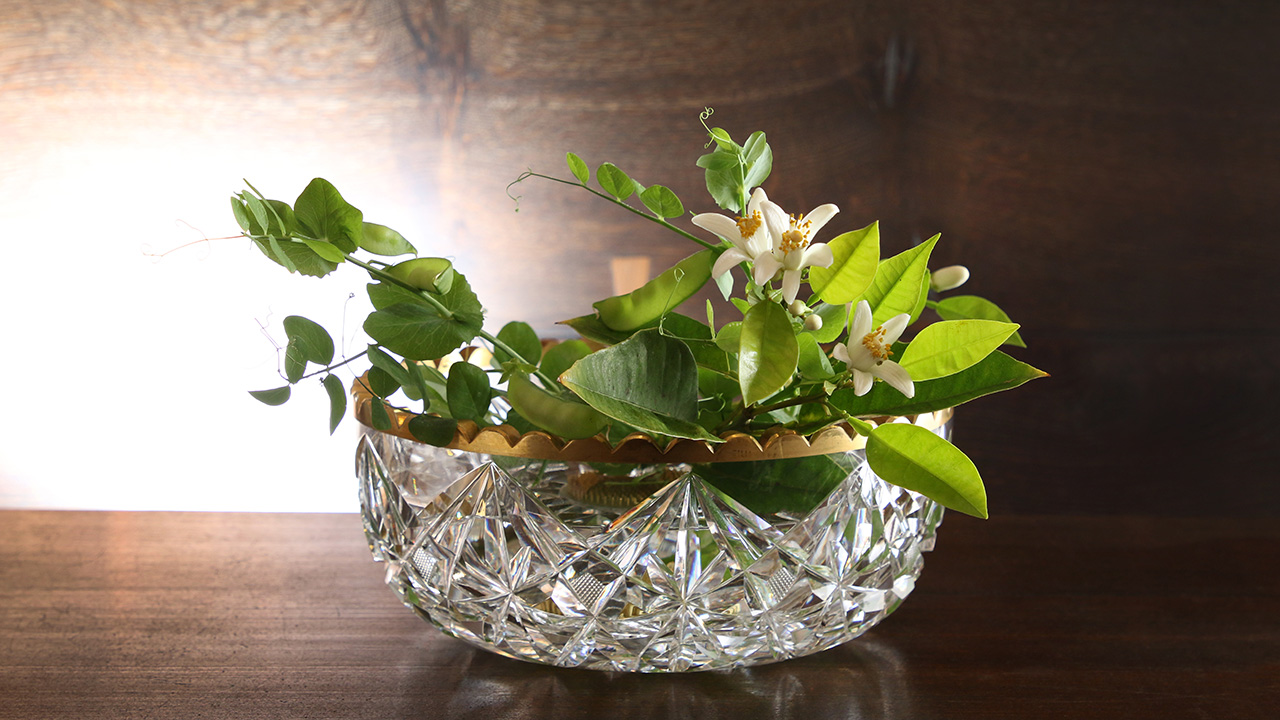 Put Flowers in the Harumi Baccarat
10/08/2021
Flower:Peas, Orange
Vase:Harumi Baccarat
Harumi Baccarat with gold and a gorgeous atmosphere.
Considering the atmosphere of baccarat, I thought that casual flowers would be good, so this time I added peas and orange.
On the way, the sweet and nice scent peculiar to citrus flowers fills the room.
The scent made me forget about the floating world for a while.
Shiho Yokokawa
<Profile>
Born in Tokyo.
Studied under Toshiro Kawase since 2005.
"Nageire Flower Class" is held in various places.
https://nageire.jimdofree.com/(The External Link)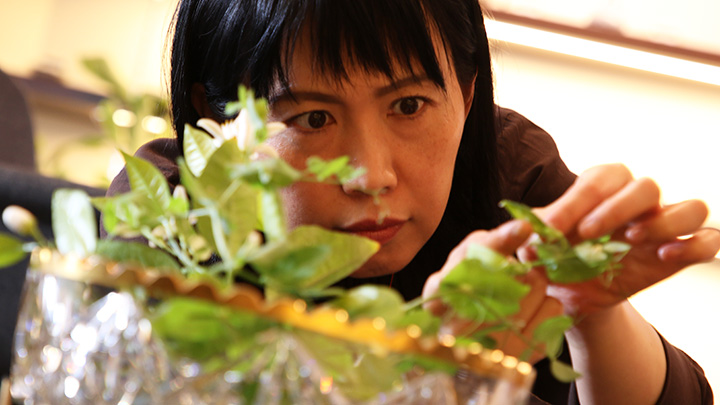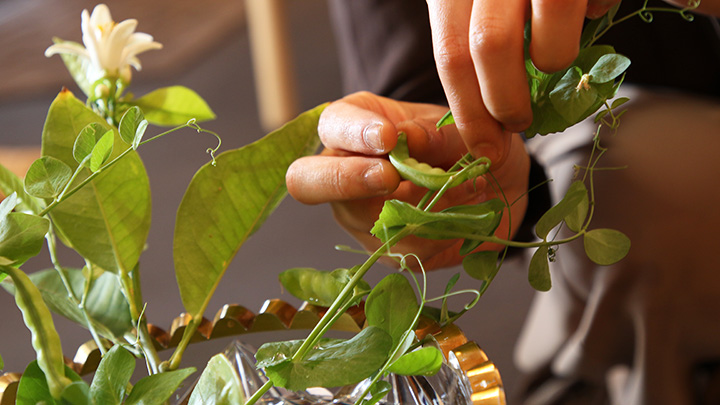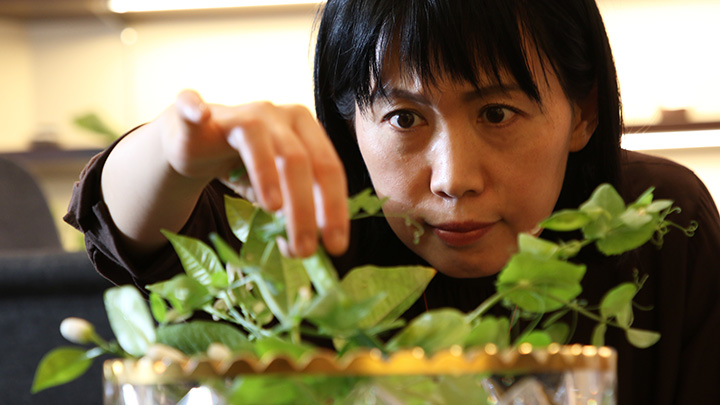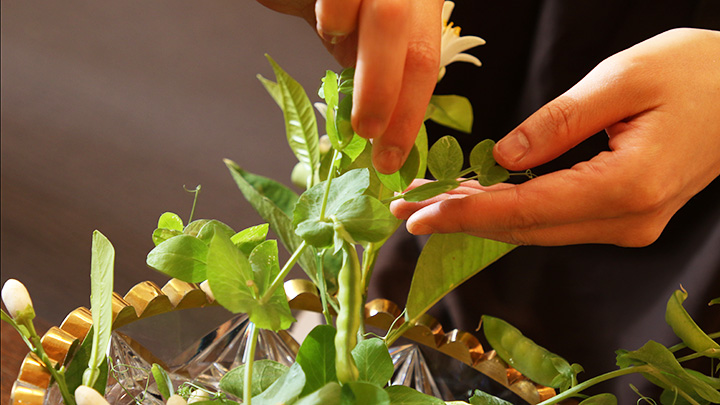 The encounter between Baccarat and Japan was about 100 years ago.
It begins with the first import of baccarat into Japan by mr. Tojiro Harumi, a tea utensils dealer in Osaka.
Baccarat products, which were designed to fit large western-style rooms, are no longer suitable for small japanese tea rooms and tatami rooms, and he has begun to specially order tea utensils and kaiseki utensils designed by him.
His courage and foresight to order from a distant foreign country is amazing.
Baccarat craftsmen's sophisticated skills and highly complete designs, which beautifully express the aesthetic sense of Harumi Shoten with high-quality lead crystal glass, continue to fascinate many people even now.
TENPYODO
Takashi Imabayashi
※Due to irregular columns, the flower season may not match.
---
Photography
Akira Eto
<Profile>
Born in Fukuoka.
Graduated from California International University in 1997.
Official photographer of Fukuoka Softbank Hawks, Hotel Okura Fukuoka, Nishitetsu Group.