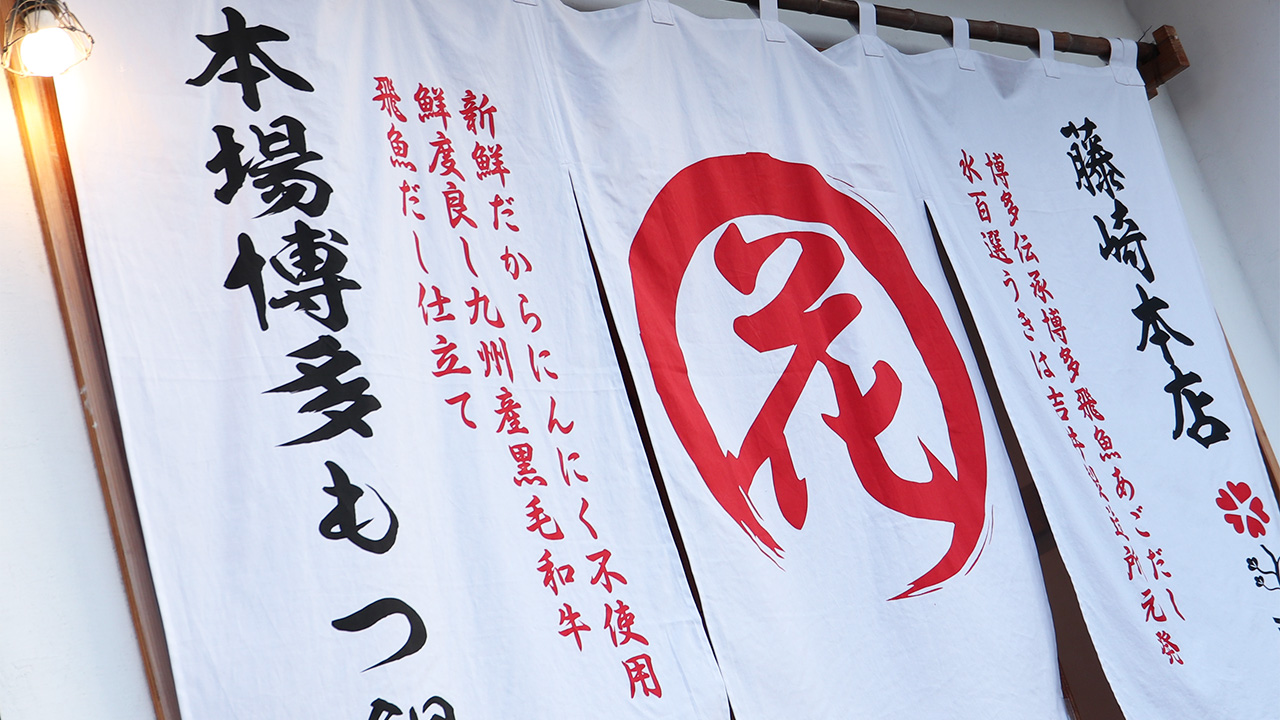 Tsuchi-no-ue-no-hana
05/14/2021
Fukuoka's representative specialty, "Motsunabe".
Many people come from outside the prefecture for that purpose.
The shop that stands out among them is "Tsuchi-no-ue-no-hana".
It is in front of the subway "Fujisaki Station".
The clean and bright curtain with a large "flower" is a landmark.
After studying management and cooking outside the prefecture and in Tokyo, the owner, Mr.Sogabe, started his business in 2006 with the idea that "flowers will not bloom without a foundation."
He lays the foundation from the customer's point of view with a straightforward attitude that is not influenced by the management style that follows the temporary fashion.
The first is chilled beer.
The tiredness of the day goes away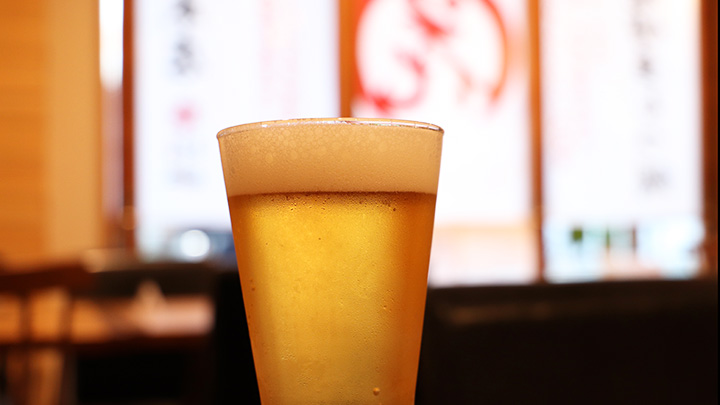 Soon, a seasonal appetizer platter will come out.
You can see his commitment to each item and his polite work.
Very delicious.
(From left)
Potato with cream, Sillaginidae tempura, Dashimaki tamago, Yuba, Let cabbage coleslaw.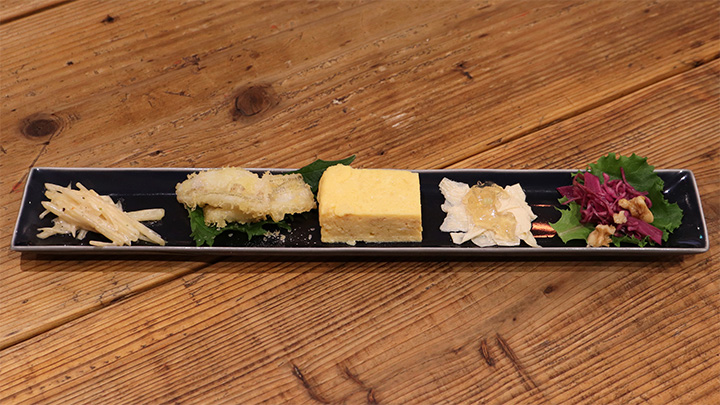 Homemade tofu made by hand.
The texture that melts in your mouth is irresistible.
Grilled chicken from Kyushu.
A rare part around the coccyx.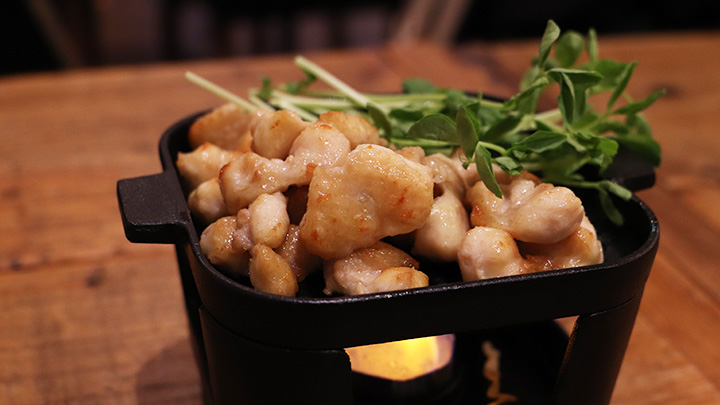 A la carte. Kimchi cucumber and Korean nori.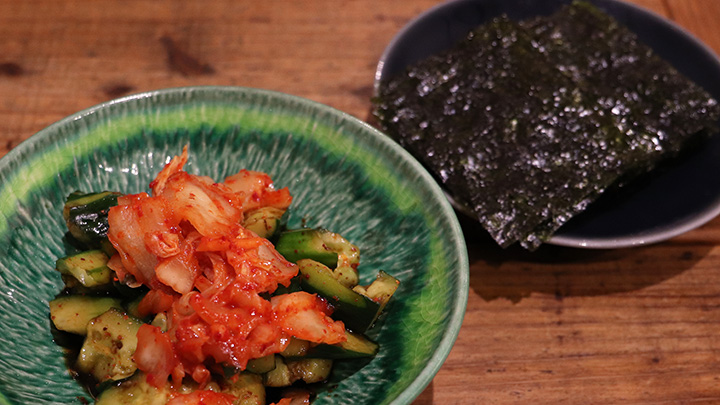 Abalone with butter sauce.
The combination of garlic toast and abalone liver is also excellent.
I'm really happy with the casual sincerity.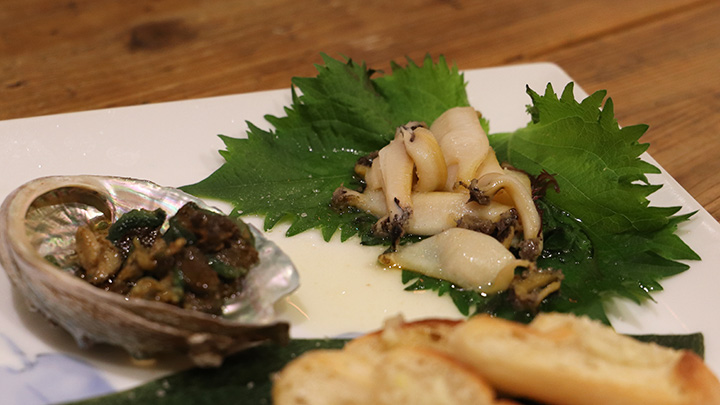 The famous seaweed cream pasta.
Uses local ingredients.
High quality that surpasses pasta specialty stores.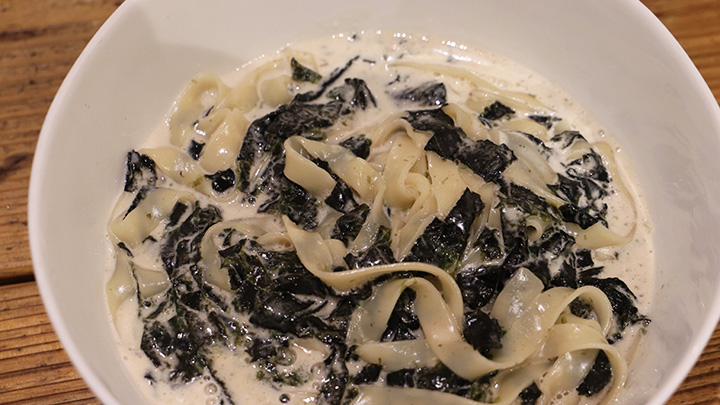 This is the most notable "Motsunabe".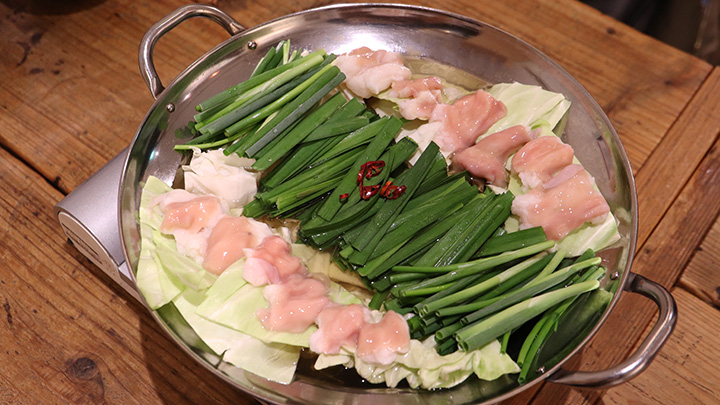 Fresh Kyushu Japanese black beef with strict quality control.
Plenty of cabbage and garlic.
Beautiful colors that look like jewels.
The taste of meat and the sweetness of vegetables complement each other.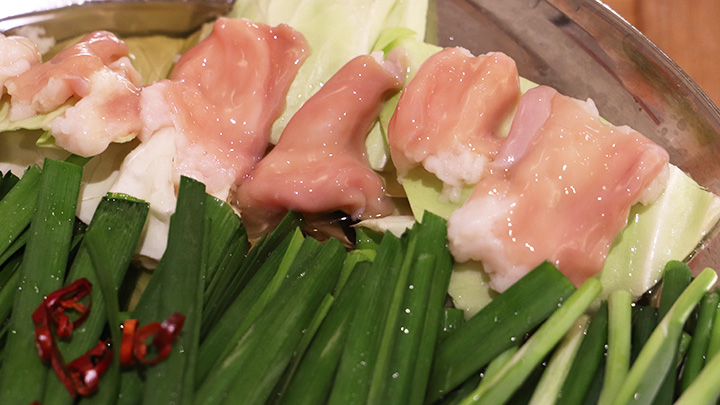 A clear, deep and elegant soup made from flying fish.
Once you remember this taste, you may not be able to eat other motsunabe…
It is also featured in major local department stores.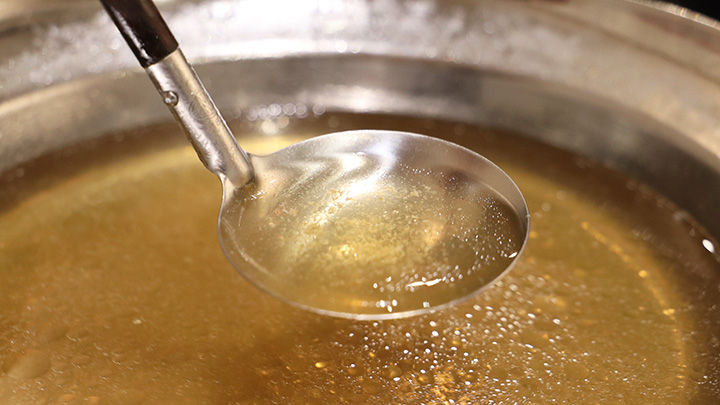 At the end, you can choose porridge or noodles.
I chose porridge this time, but the noodles are also excellent.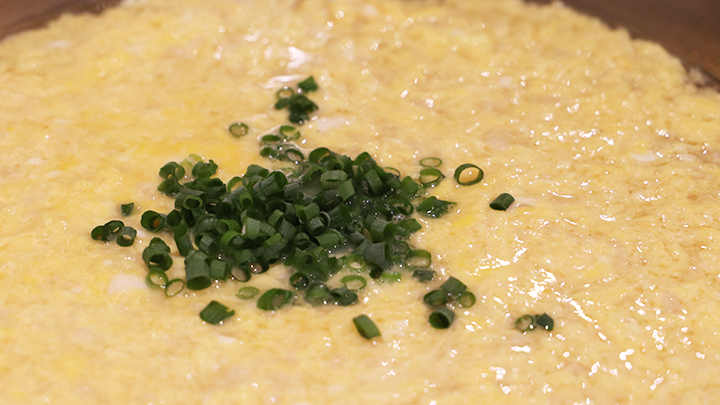 Handmade sweets by Mr.Sogabe, who was also a Japanese sweets craftsman.
You can also choose from several types.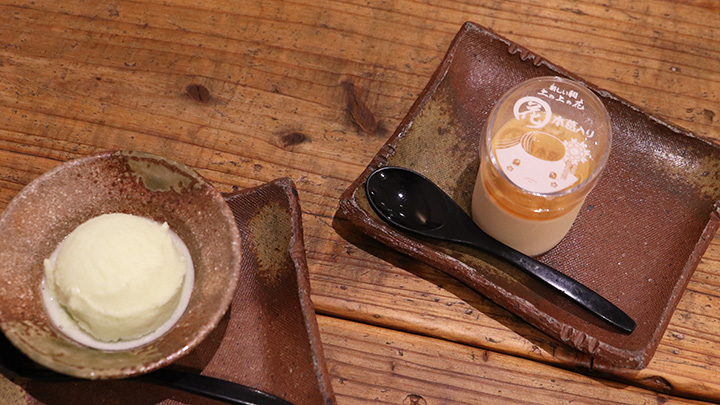 His attitude of working with humility and aspirations without being satisfied with the current situation is wonderful.
The high quality shows that he is making considerable efforts in the invisible part.
It's a shop I really love that warms the hearts of my family.
The foundation that the shop owner and staff have built together.
Bright large flowers are in bloom today as well.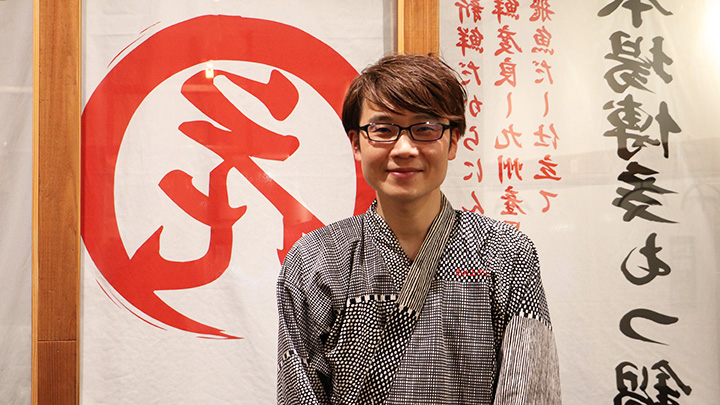 2-17-38,Takatori,Sawara-ku,Fukuoka-shi,Fukuoka,814-0011,Japan
Tsuchi-no-ue-no-hana
+81-92-821-7771