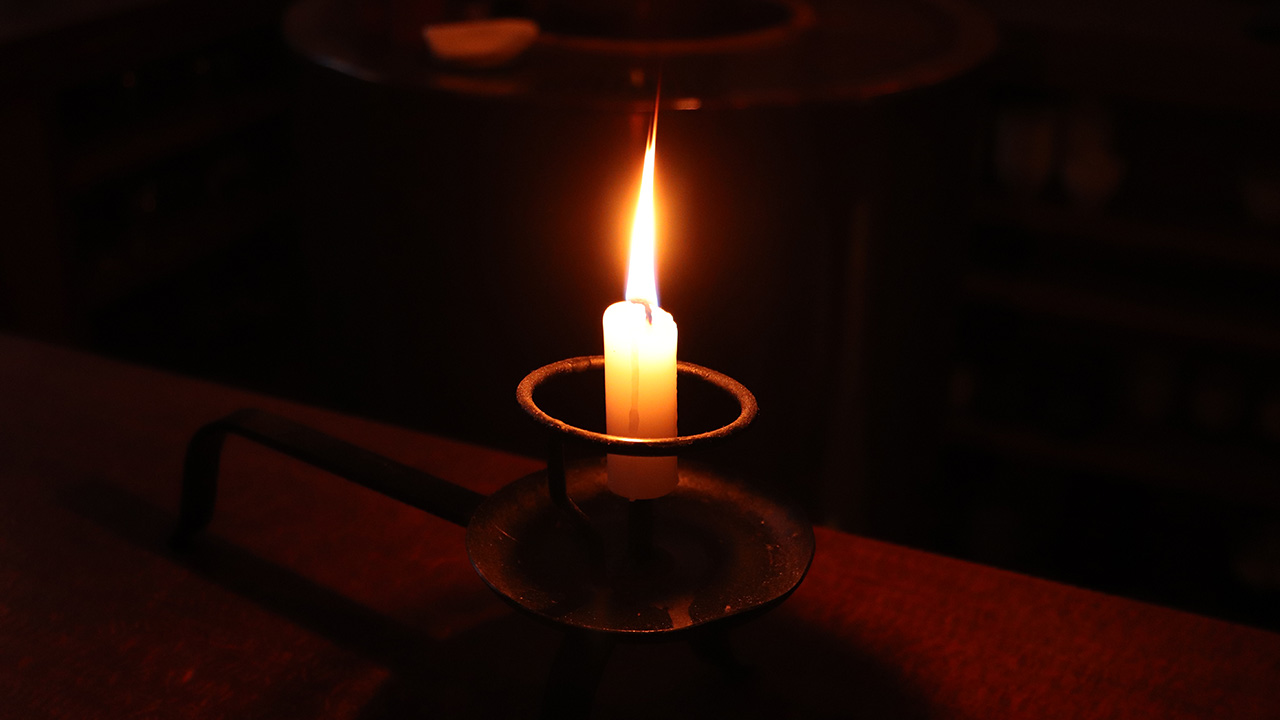 The zelkova-lined avenue "Akasaka Keyaki-dori" is lined with fashionable shops, and a quiet luxury home surrounded by greenery spreads out.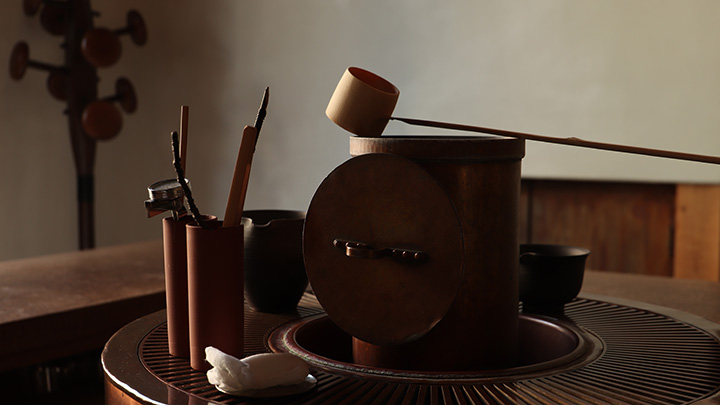 When you open the door, it is fragrant and wrapped in a pleasant tea scent. The watter kettle is placed in the center, and the counter spreads around it. Many people come to enjoy the once-in-a-lifetime hospitality of the owner, Suguru Tokubuchi. It's a different space that makes you forget the hustle and bustle of everyday life. Mr.Tokubuchi is a Tea Master who lives in the Mushakojisenke and goes to the tea leaf production garden himself. He does not allow any compromise. He expands the field of activity such as events to disseminate Japanese tea culture overseas and proposes new ways to enjoy tea.
Kosometsuke Small Tea Cup(Ming Dynasty)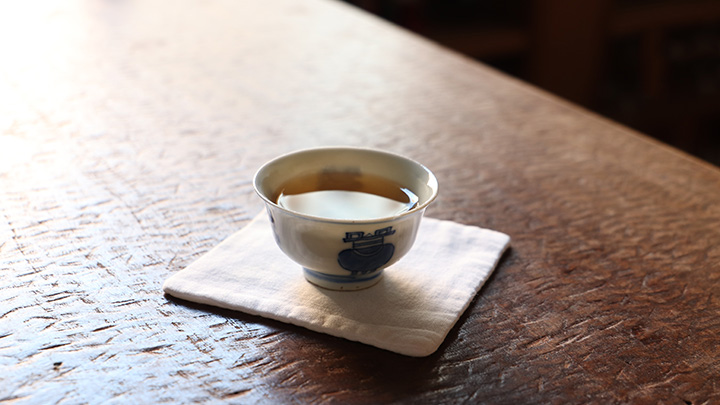 Special sweets according to the season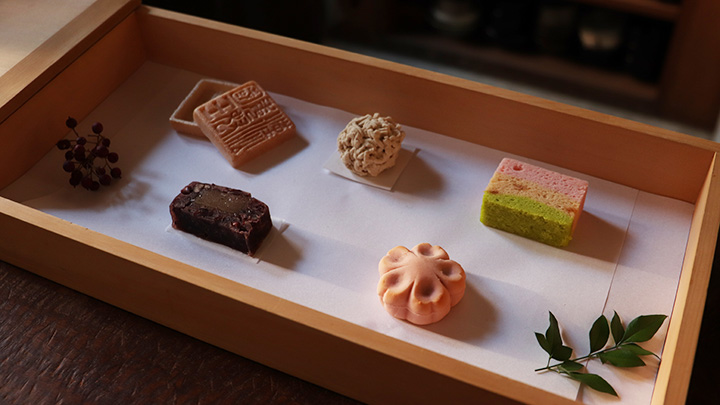 It is extracted at a low temperature of hot water.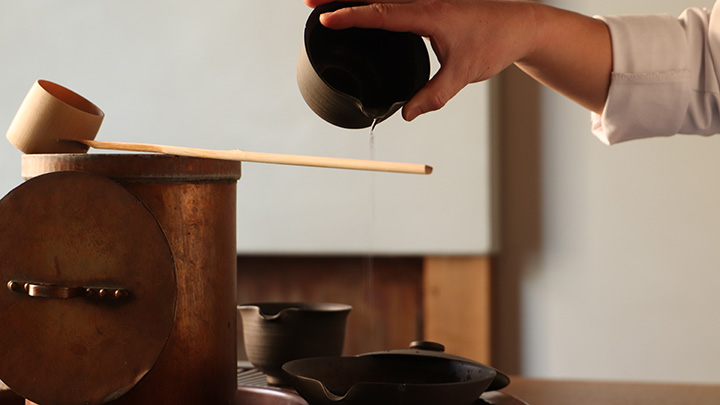 Maximize the taste of tea leaves.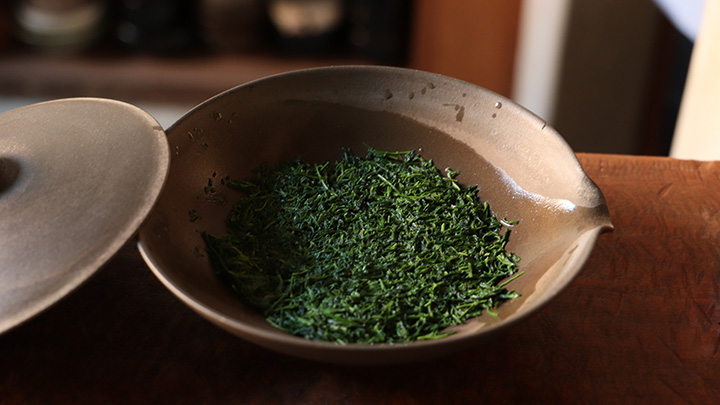 The ultimate drop on the white porcelain of Taizo Kuroda.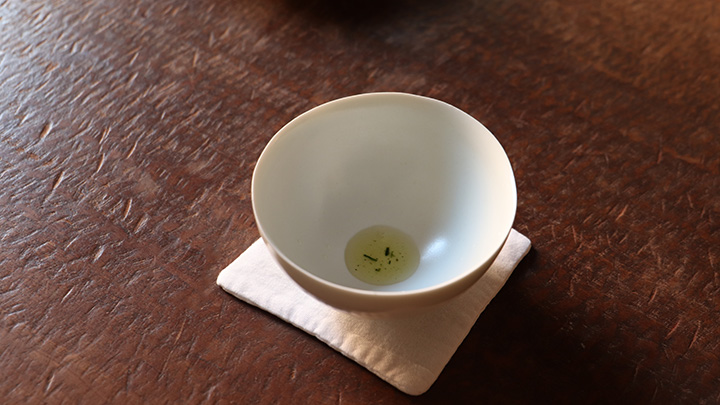 The cover of "Fujin Gaho" is also displayed.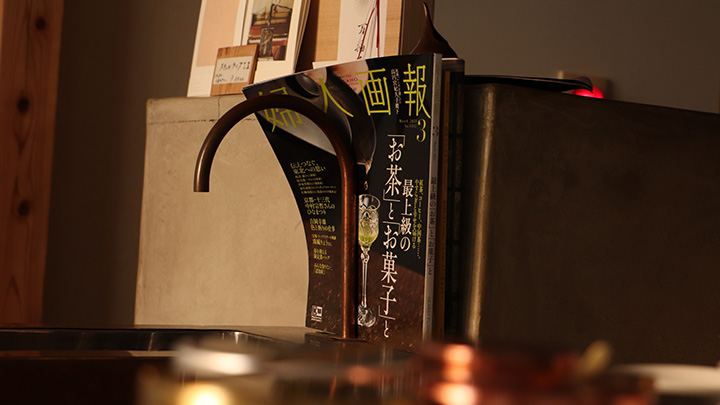 "Matcha gelato Kinin-monaka" in collaboration with "PÂTISSERIE ASAKO IWAYANAGI"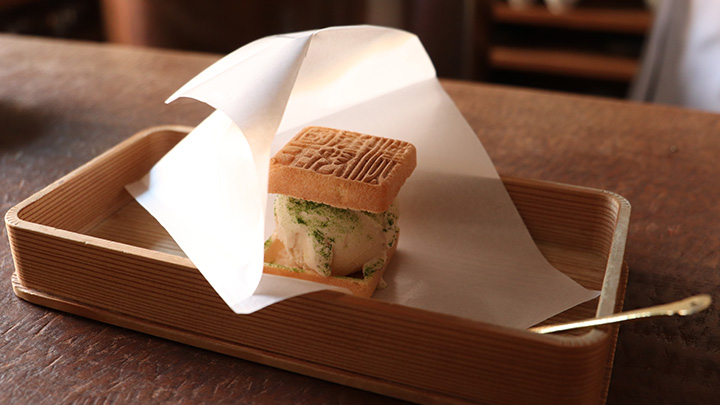 The famous "jujube butter"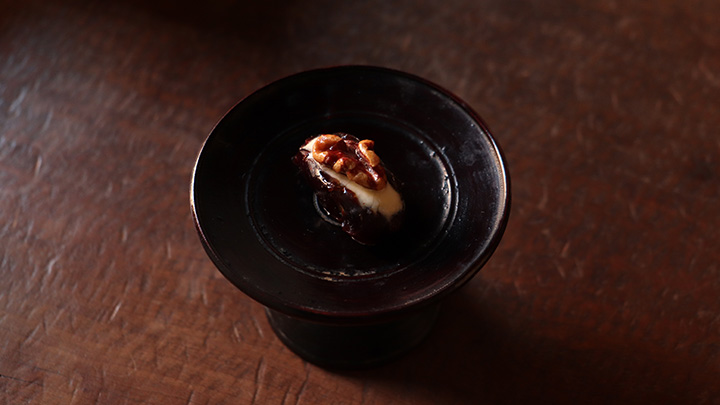 The soaking of tea leaves is also excellent.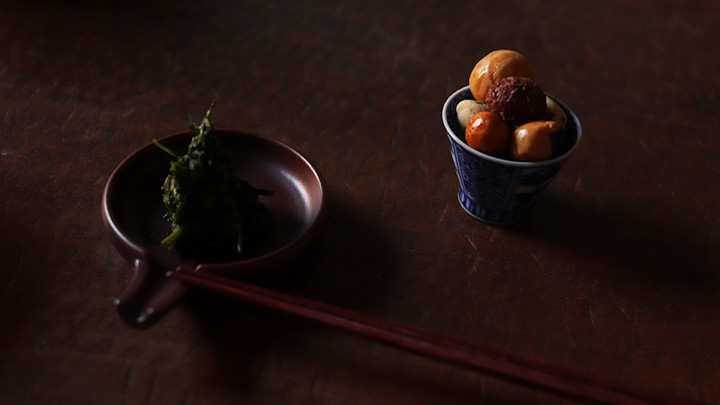 A candle flame burning in the darkness reminiscent of Yajuro Takashima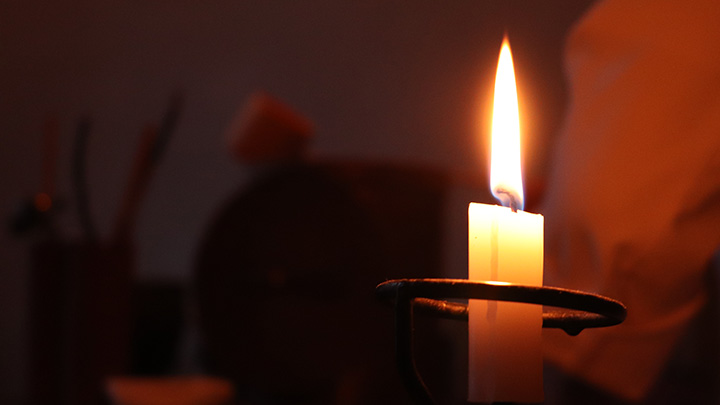 Japanese butterbur sweets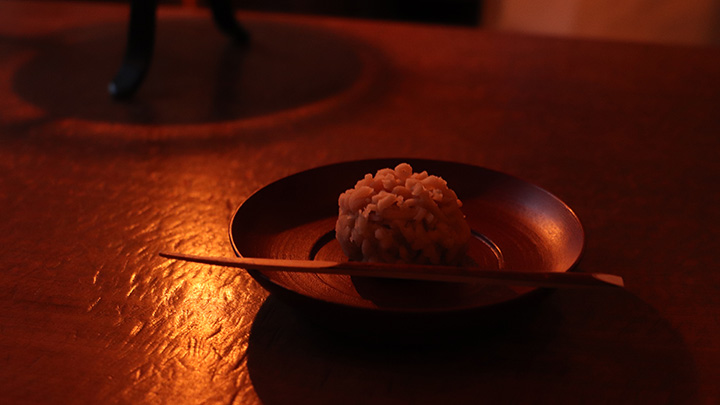 Drink matcha in a karatsu tea bowl created by Naoto Yano.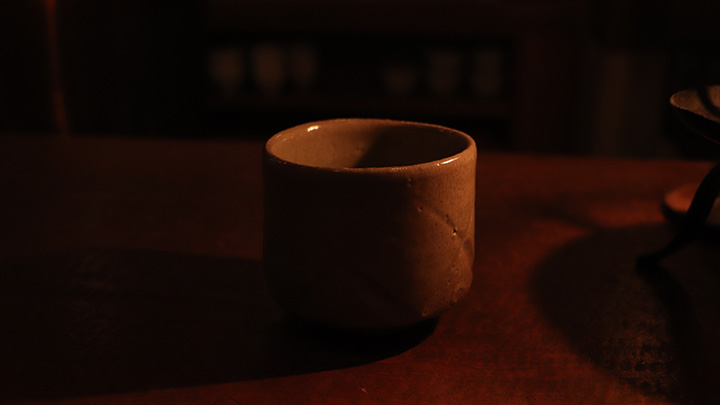 Pump hot water and brew tea.
How to be Japanese.
Here is something that busy modern people have forgotten.

2-3-32,Akasaka,Chuo-ku,Fukuoka-shi,Fukuoka,810-0042,Japan
yorozu
Business Hours / 1st floor [yorozu] from noon to midnight、2nd floor [bunshitsu] from noon to midnight * Reservation required
Regular Holiday / Sunday
TEL +81-724-7880
http://www.yorozu-tea.jp(External Link)