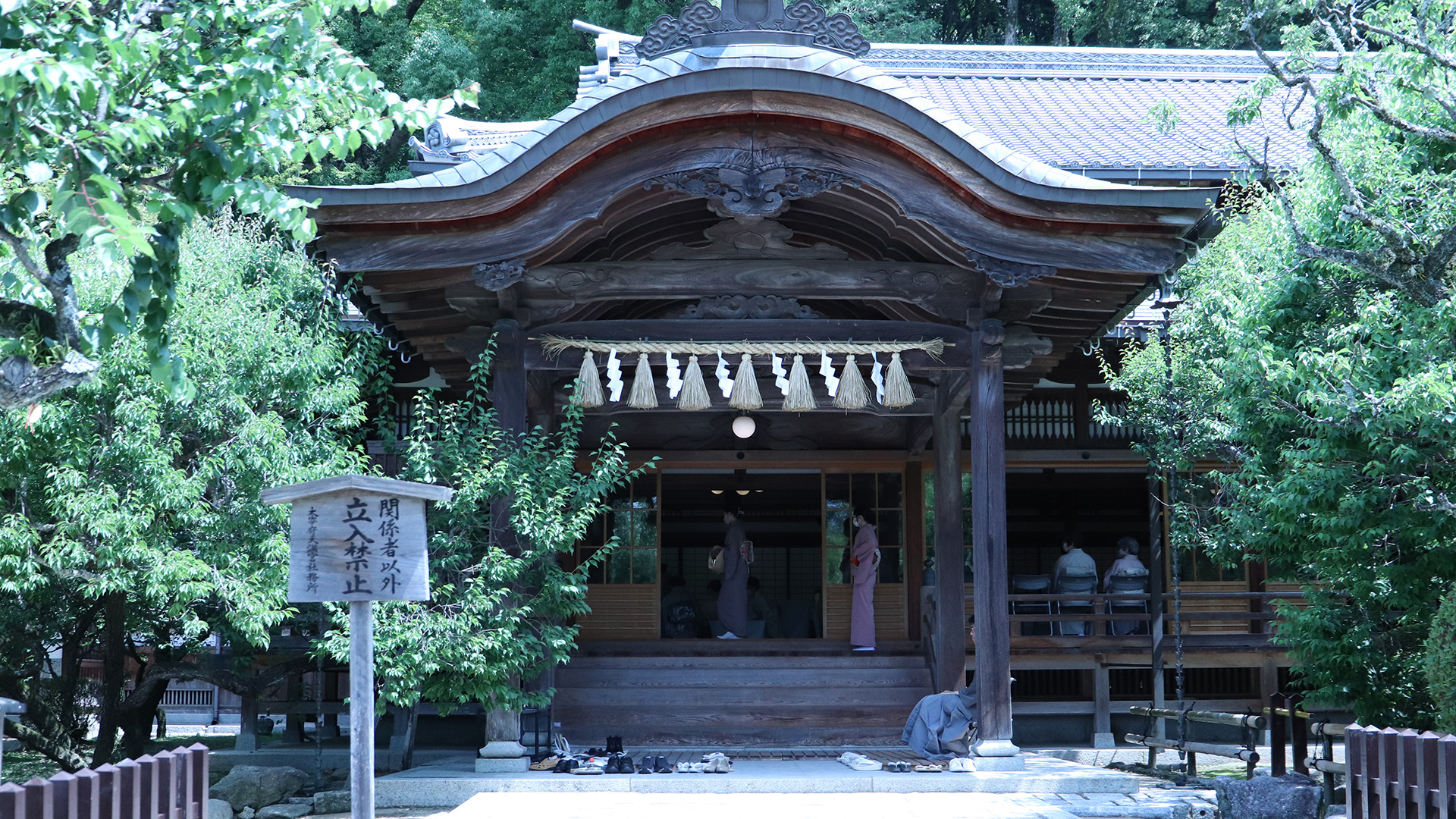 Early Summer Tea Ceremony
05/30/2023
On Saturday, May 27th, we held a tea ceremony called "Early Summer Tea Ceremony" at Dazaifu Tenmangu Shrine. It all started when I casually consulted with Mr. Masaharu Inoue of Houkouen, a friend of mine in the same industry. Even if I had a plan in my head, there was a limit to what I could do alone, and things were decided to accelerate by becoming two people. After many discussions, the first thing that came to my mind as a venue was Dazaifu Tenmangu Shrine, where ancient history is still passed down. In the precincts, there is a historical building called "Bunsho-kan" which was built in 1901 as a resting place for the emperor. Thanks to the kindness of Dazaifu Tenmangu, we were able to hold the event here. It is not normally open to the public.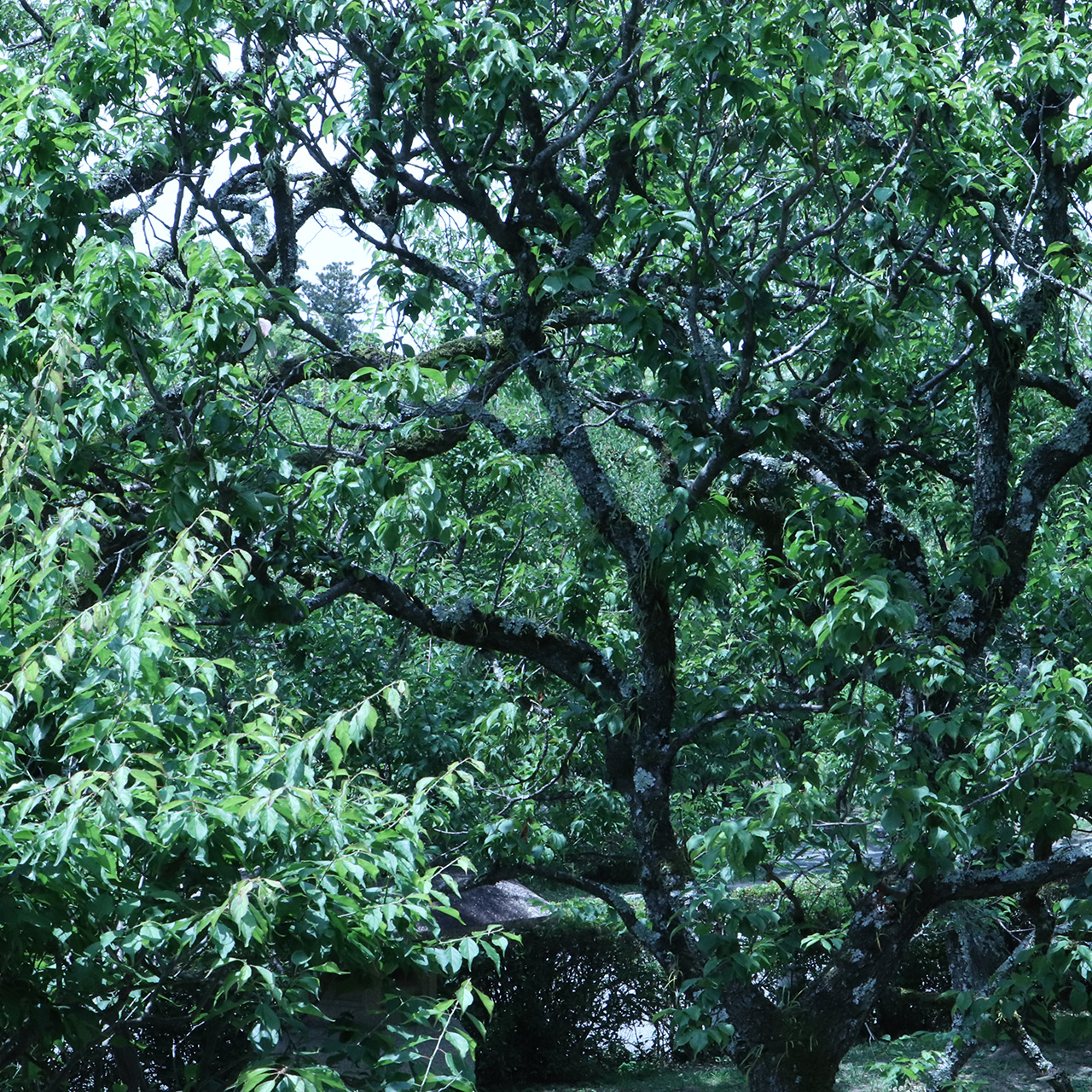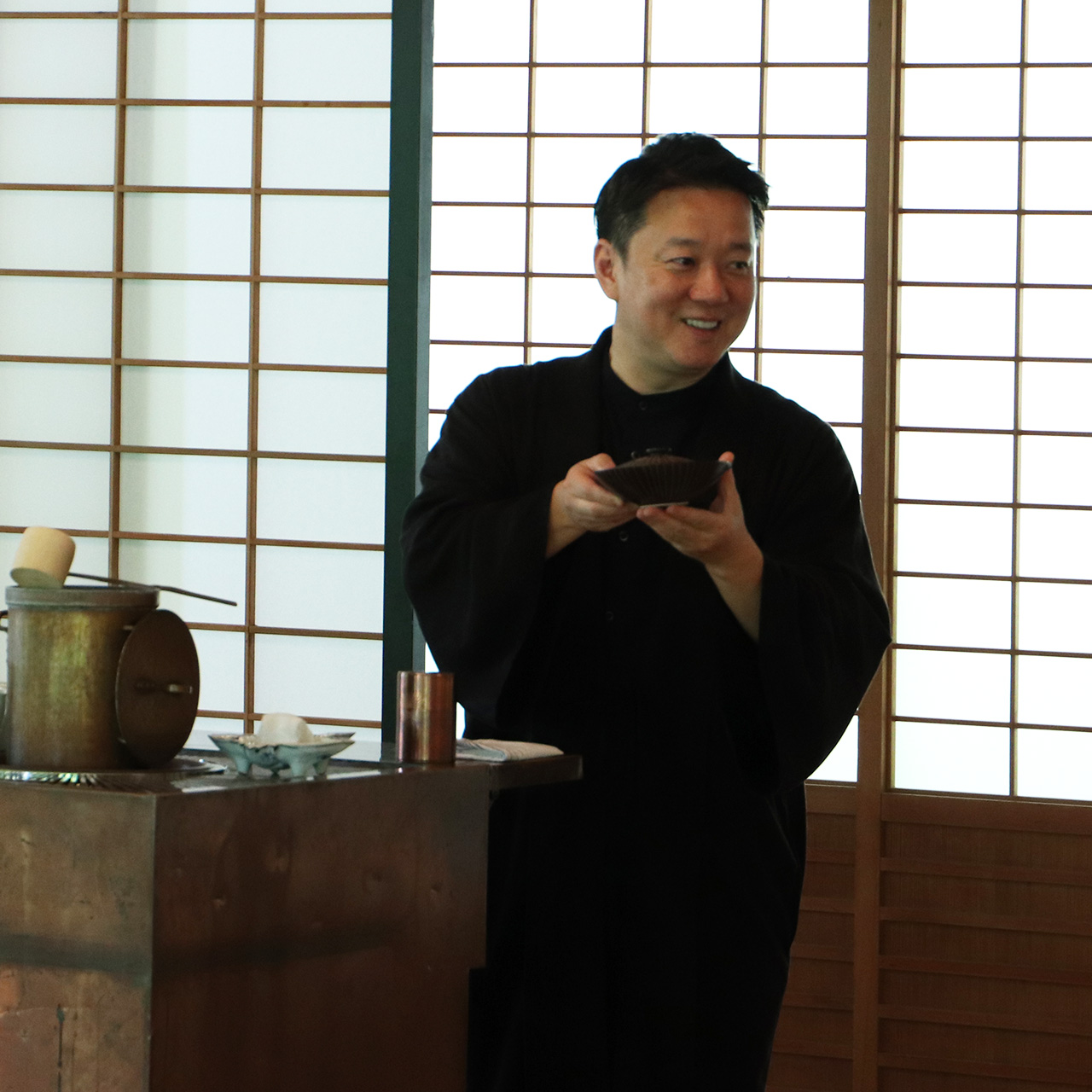 It was Mr. Suguru Tokubuchi who cooperated fully from the launch. Mr. Tokubuchi runs a stylish and comfortable shop called "Yorozu" in Akasaka, Chuo-ku, Fukuoka-shi. It is a famous store that is known to those in the know, such as being featured in Fujingaho. Seeking extraordinary healing, many people visit every day. This time, Yorozu's world view was expressed in the large hall, and he served the best gyokuro with cool kosometsuke and old-baccarat, which are associated with "Early Summer." He processed the cypress bark roofing from the preservation and repair of Shiga Shrine, an important cultural property, into a saucer, and were conscious of the major renovation of the main shrine in light of the 2027 Dazaifu Tenmangu Shikinen Grand Festival. A sharp tea ceremony connects the cultural baton to a strong tea ceremony.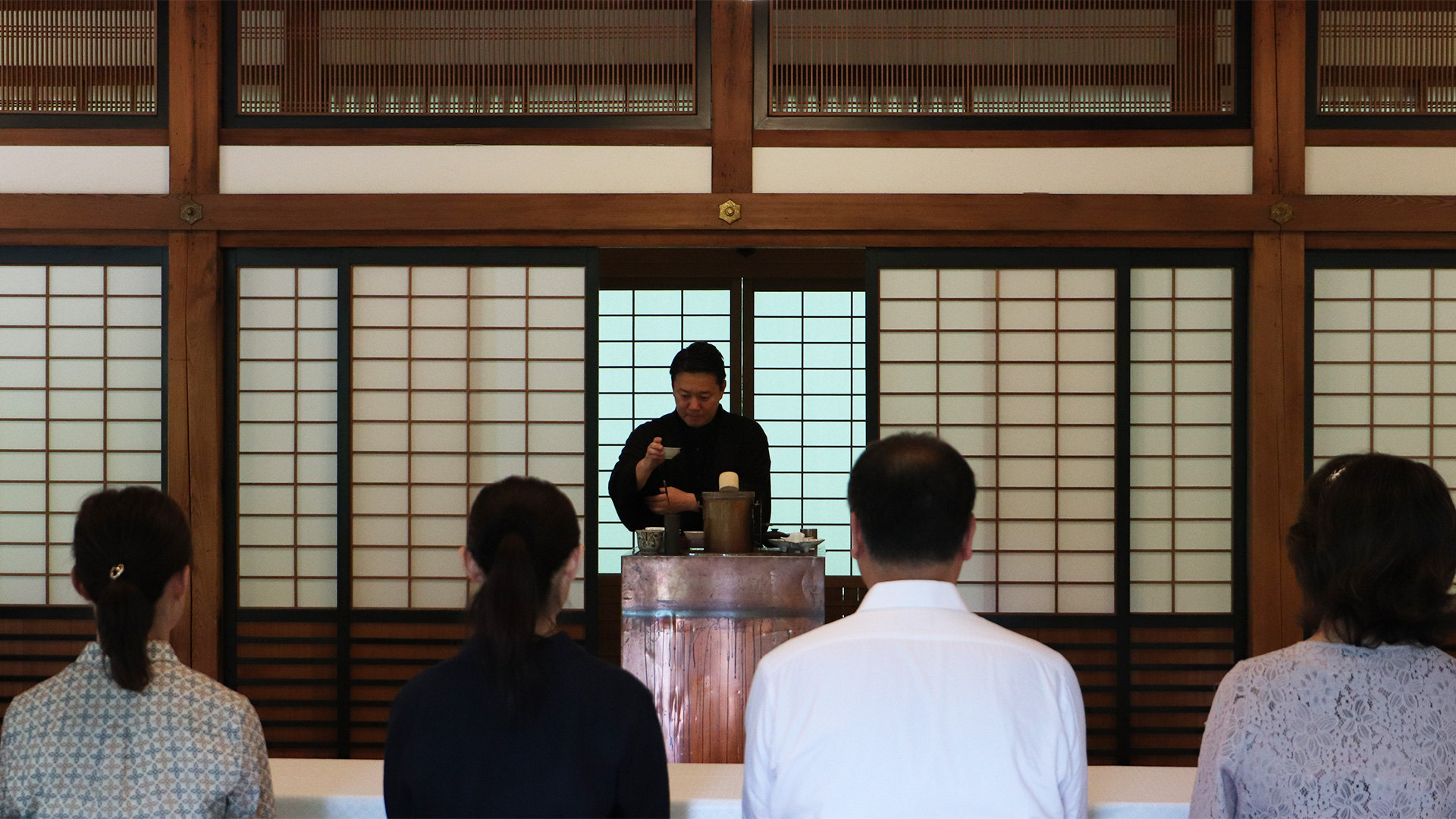 Mr. Akiyoshi Yamanishi, the head priest of Komyo-ji temple, is in charge of the dark tea ceremony. We have known Mr. Yamanishi for about 20 years. At times, he is like an older brother like a father, and he always cares about me both professionally and privately. This tea ceremony would not have been possible for anyone other than Mr. Yamanishi. He has traveled from Kobe to Dazaifu many times, and has thoroughly worked out the waiting room and the main seat of the room until the very end. It is Mr. Yamanishi's personality who wants to cherish once in a lifetime encounters with customers who make precious time to visit. Surrounded by tea buddies.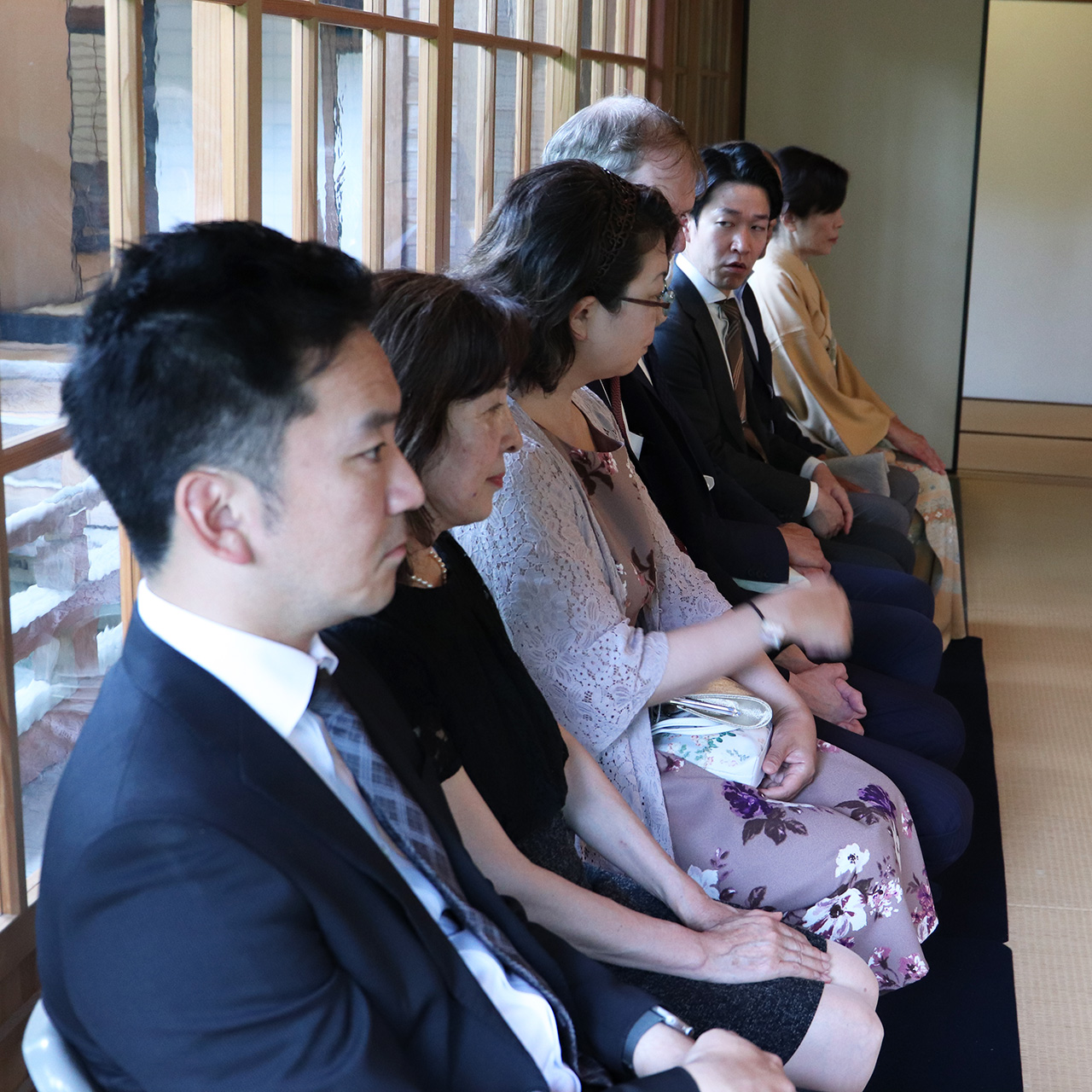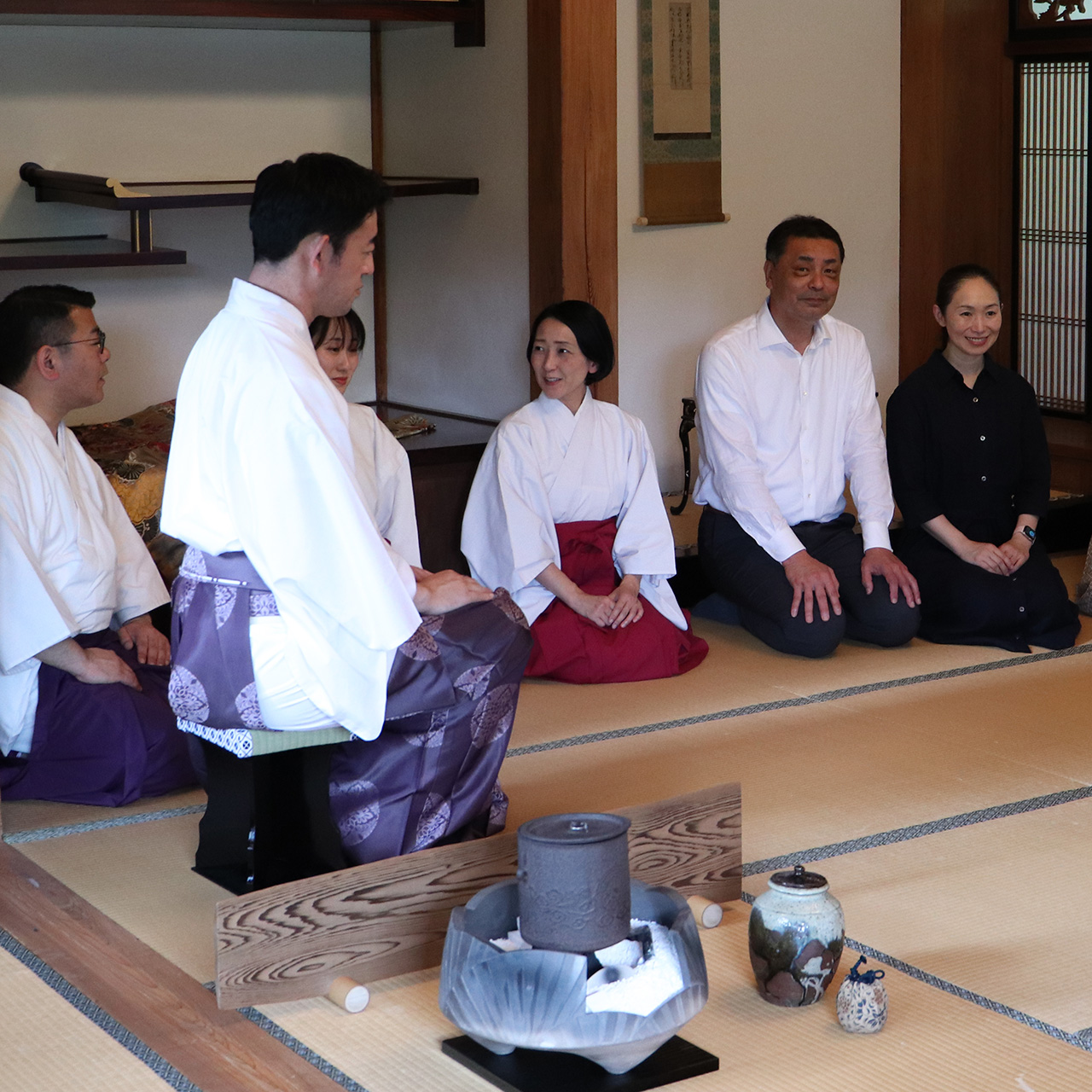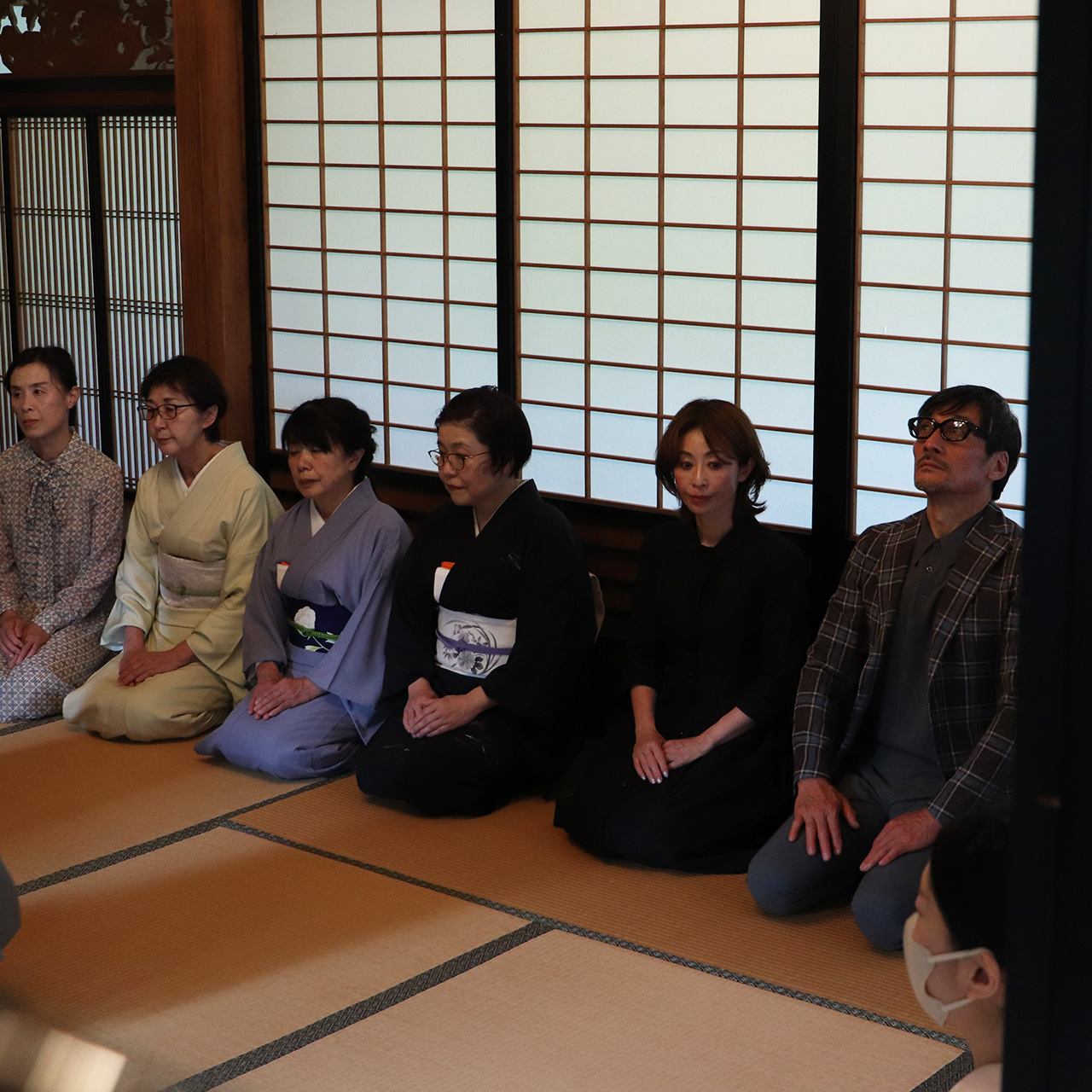 Beginning with a greeting, the pine shaped bowl, Ms. Fujimaru's confectionery(plum), and the bamboo that accompanies it make for a luxurious pine, bamboo, and plum. During the limited time, he slowly told us the story of Michizane Sugawara, which has been handed down in Kobe. Customers who were nervous at first are relaxed with Mr. Yamanishi's unique sense of humor, and are always surrounded by smiles while seated. Mr. Yamanishi's seat is really interesting, and you can understand why he is in demand in various places. Mr. Yu, the eldest son, does the tea ceremony. Thank you very much for your hard work from the preparation.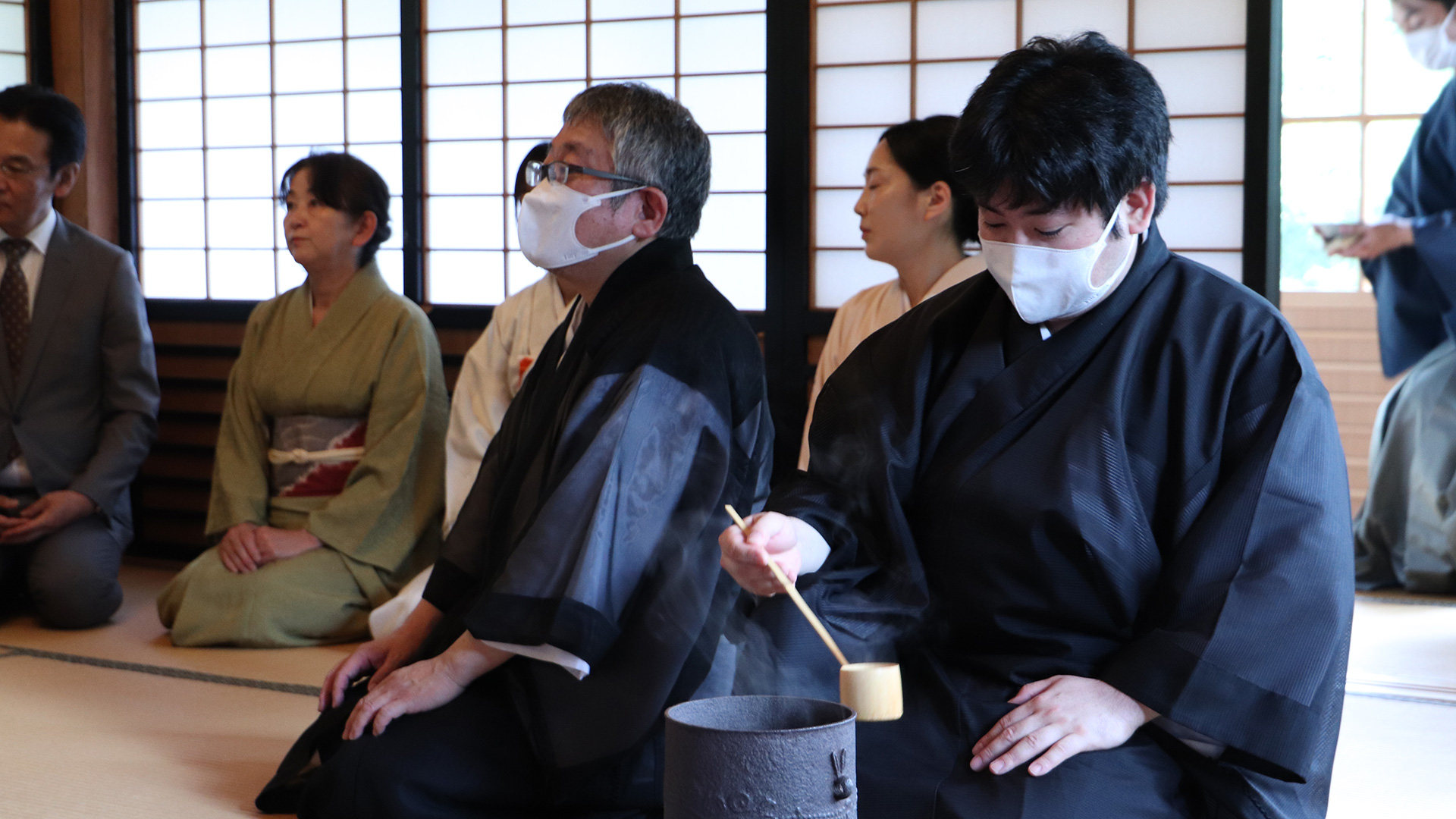 You can see the "Kyokusui no Tei" from the plum room. In March, the "Kyokusui no En" is a recreation of an elegant court event from the Heian period. While the plum blossoms are in full bloom, the banquet guests, dressed in ceremonial sokutai costumes, write poems on strips of paper and drink sake from sake cups. A Shinto ritual started by Yoshifuru Ono in 958, it reminds us of Sugawara no Michizane's appearance in the past and the splendid banquets of that time.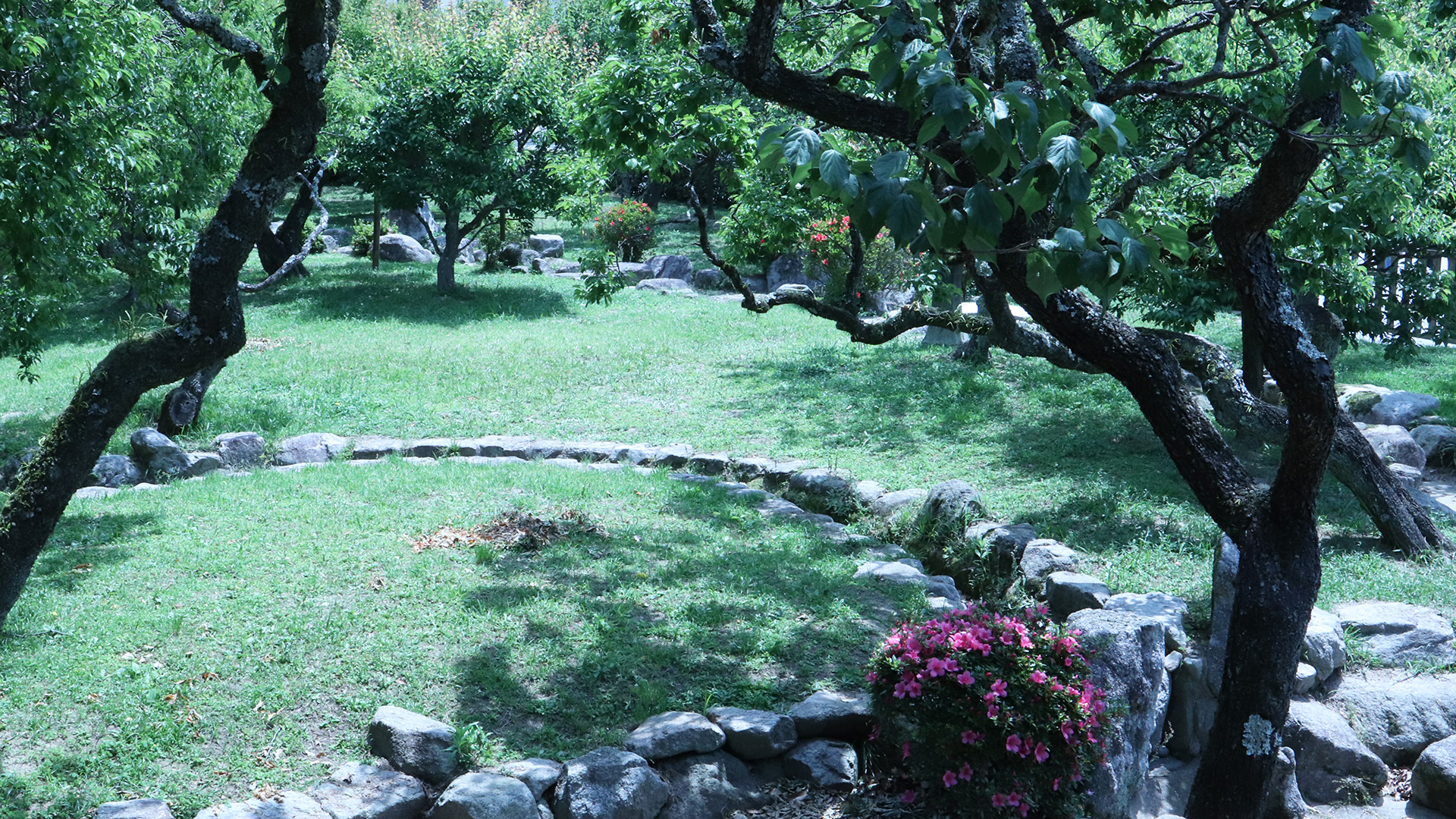 Lastly, Mrs. Kunie Shirafuji, the proprietress of Masa, a long established restaurant in Hakata. Mrs. Shirafuji is a relationship I received from Houkouen. At the beginning of this year, Mrs. Shirafuji hosted a tea ceremony, and I was fascinated by the world of hina tools and was shocked. It became a gorgeous co star with its own individuality in the three seats.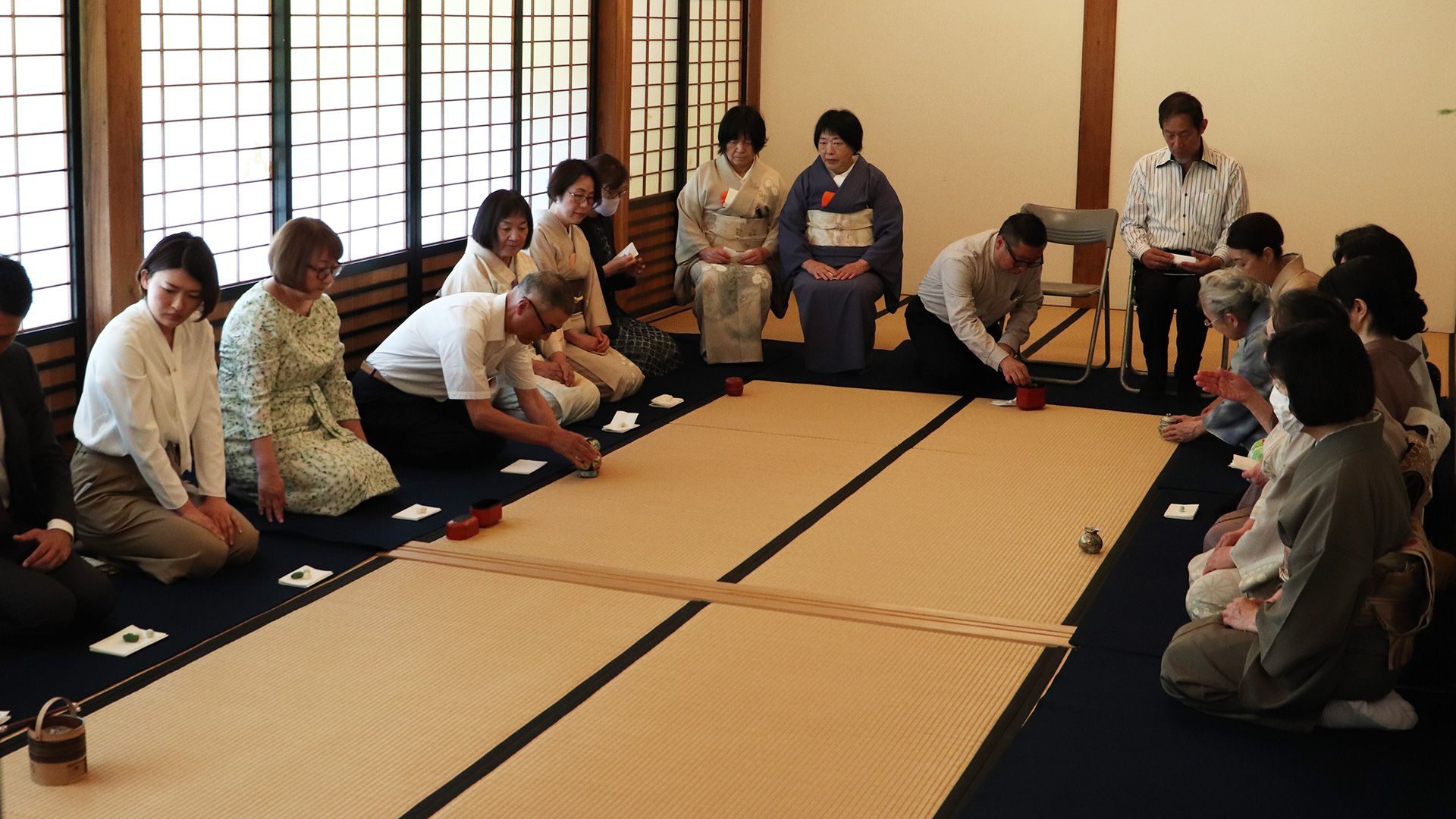 The customers who made time for this day, the volunteers who volunteered from the preparations to the cleanup until I was sweaty and exhausted, and the Dazaifu Tenmangu Shrine who gave me the best possible place. I was able to finish the early summer tea ceremony that I had warmed up with Houkouen for a year. I would like to expand the circle of people who show an interest in art and the tea ceremony, even if only a little, and grow it into a meeting that leaves a warm feeling in the guests who come. I'm dreaming that next year will also be held in a different taste. Everyone Thank you very much.