About Scratches and Repairs in Works of Art
Even when considered collectively as "Works of Art", there is a wide range of works, from antiques that have been around for hundreds of years to modern crafts, including works of art by living artists. When considering asset value as a standard, scratches and repairs are not very desirable in modern crafts. In the antique field, scratches on porcelain are strictly subject to depreciation, but potteries are treated more tolerantly. When it comes to rare works of porcelain, it is inevitable that there will be some drawbacks. There is nothing better than a first class work that is undamaged(complete), but rather than being too nervous and narrowing down the scope of your collection, it is better to honestly select works that resonate with you from a broader perspective.
---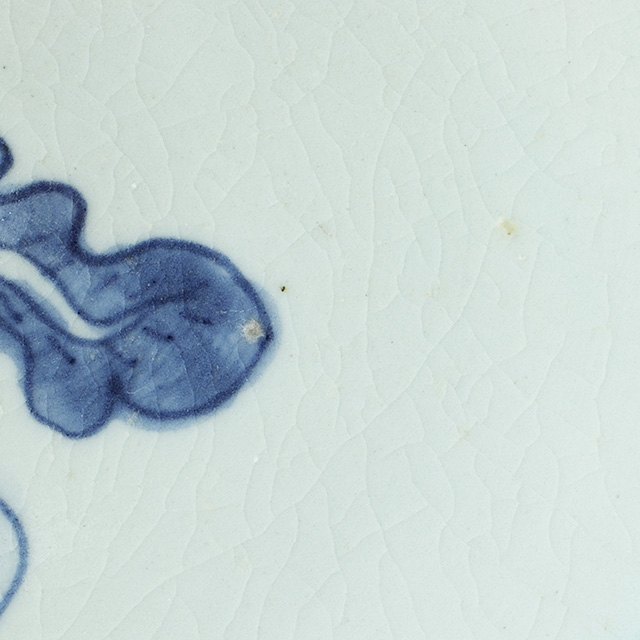 Craze
This is a crack that occurs on the glaze surface. If the glaze has a larger coefficient of thermal expansion than the base material, this will occur when tensile stress is applied to the glaze surface during the cooling process after firing and exceeds its elastic limit. It is distinguished from "Crack", which is a defect caused by an impact. If the firing temperature is low, craze will appear on the entire surface, which is called "Amate" and will make a dull sound when tapped lightly.
---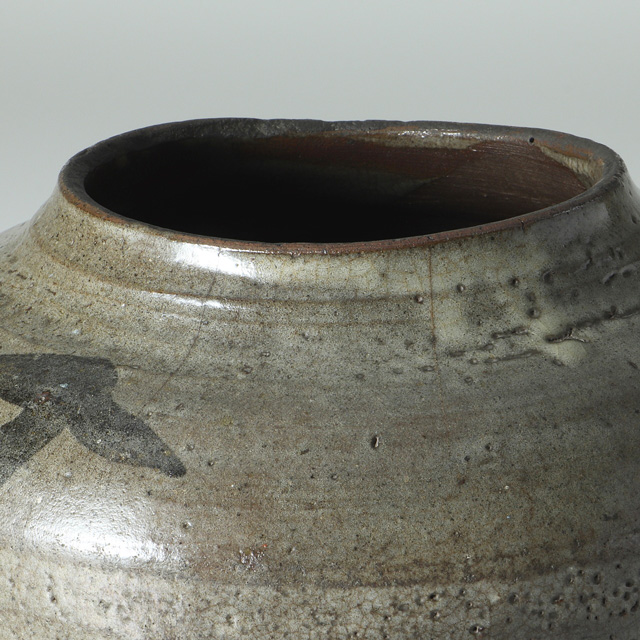 Crack
This is a crack that enters inside from the edge of a dish or bowl. Because it is mainly caused by impact, it penetrates the front and back surfaces including the base. It is a defect in porcelain that strives for perfection, but in old pottery it is not as bad as porcelain, and may even be tolerated.
---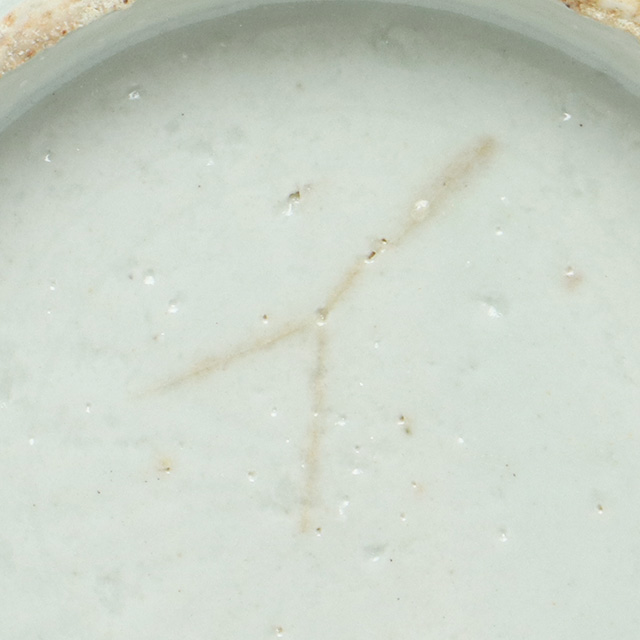 Tori-Ashi(Crack)
These are radial cracks at the bottom of a dish or jar. They are often caused by an impact and are so named because they look like bird footprints.
---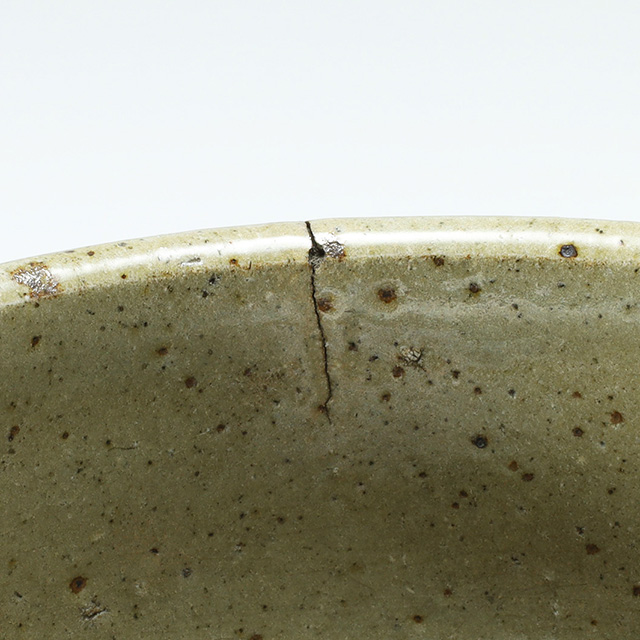 Kiln Scratch
This is a flaw that occurs in the kiln during firing. Even if the glaze is chipped or has cracks, the scratches are underneath the glaze and are also called "Yama-kizu" or "Yama".
---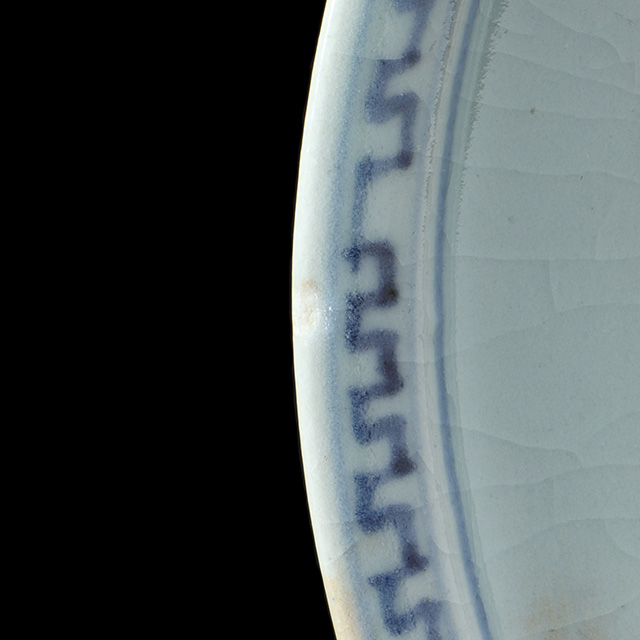 Chip
This is a scratch caused by a part of the edge or bottom being chipped.
---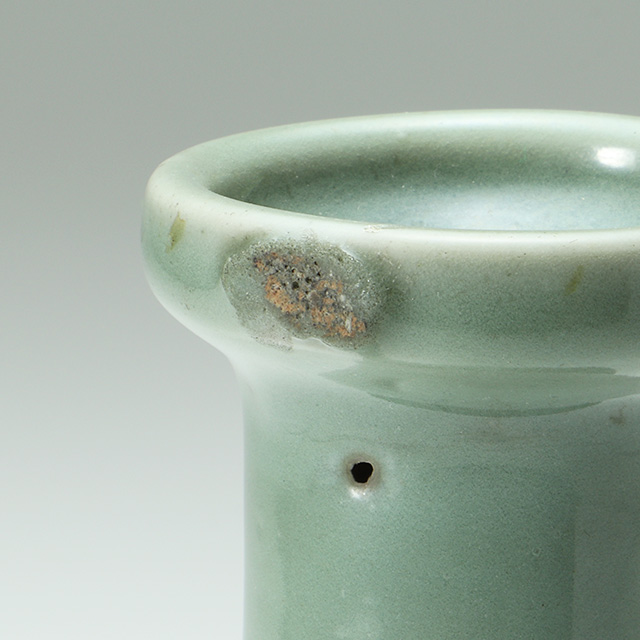 Adhesion
These are kiln scratches caused by stones, sand, or other ceramics sticking to the surface.
---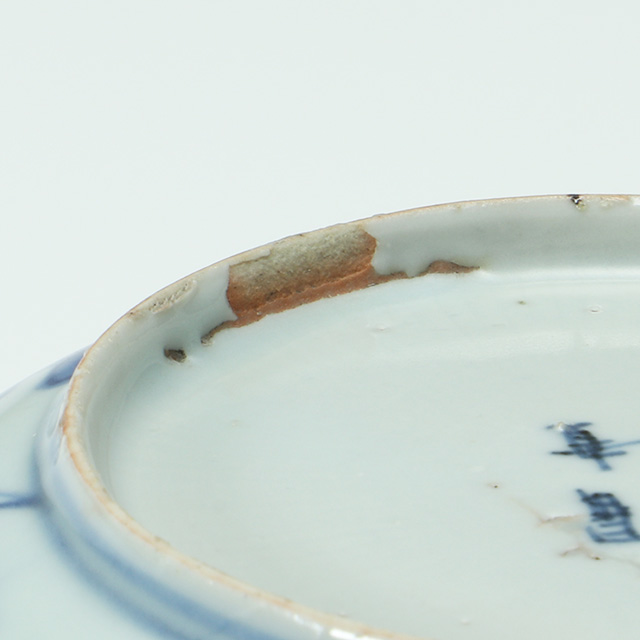 Glaze Cut
The glaze is not fully applied and some of the base material is visible.
---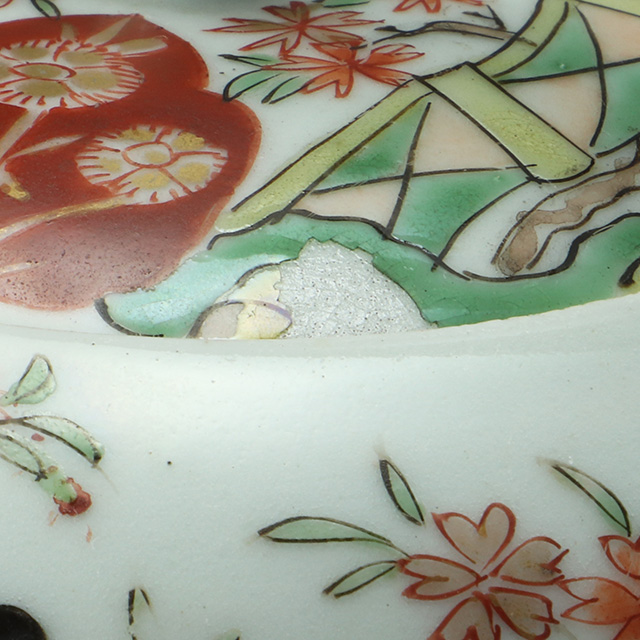 Glaze Peel Off
The base material is intact and only the glaze has peeled off.
---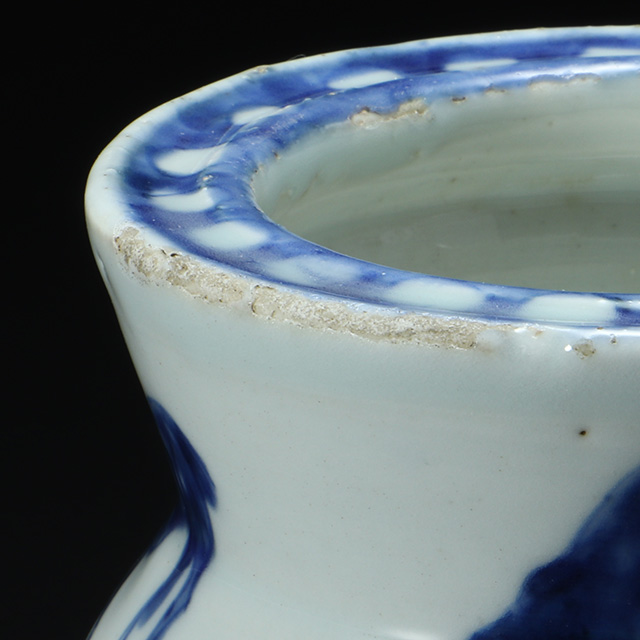 Mushikui(Glaze Peel Off)
Due to the difference in shrinkage rates between the base material and glaze, the glaze has peeled off, exposing the clay. The name comes from the fact that it looks like it was eaten by an insect. It is often seen on kosometsuke from the ming dynasty(early 17th century), and occurs in areas where the glaze is thin, such as edges and corners. While this might be considered a flaw in ordinary porcelains, master of tea ceremony found elegance in this natural phenomenon and appreciated the rough taste, valuing it as an aesthetic effect.
---
Repair with Gold and Silver
"Repair" is a technique that strengthens scratches and improves their appearance. Repairs made mainly of gold and silver are common, and can be objects of appreciation in themselves. Some have designs decorated with makie.
---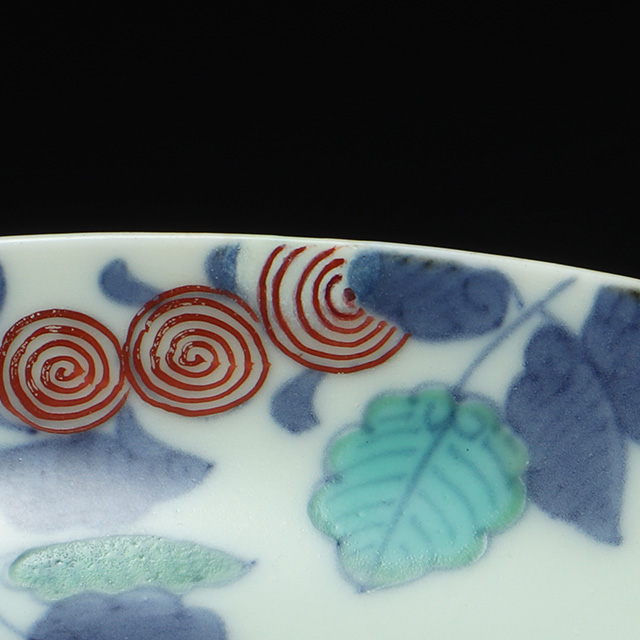 Repair
A technique for repairing ceramics that matches the color, design, and texture of the surrounding area so that no trace of damage is visible. The repaired area shows a reaction when exposed to black light, but in recent years some repairs have been seen that do not react.
---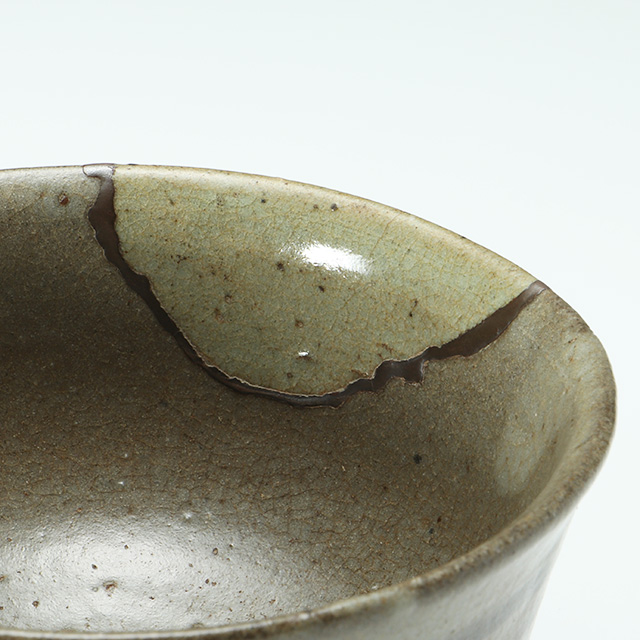 Yobitsugi(Repair)
This is a restoration in which the missing part is replaced with a similar piece of pottery. It is a method of joining pottery that is highly hobbyist, and the parts are sometimes made into objects for viewing.
---