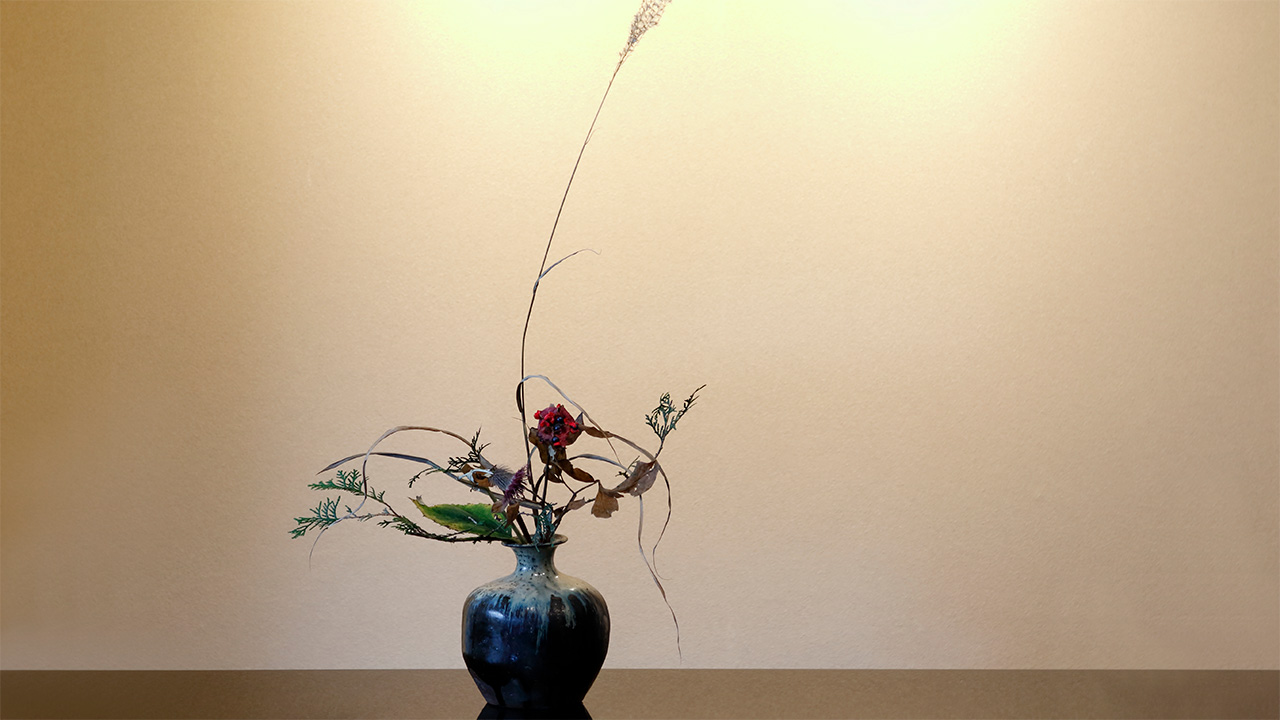 Put Flowers in the Chosen-Garatsu Vase
12/04/2021
Flower:Paeonia japonica, Synurus pungens, Miscanthus sinensis, Chamaecyparis obtusa
Vase:Chosen-Garatsu Vase(Late 16th century~Early 17th century)
The powerful Chosen-Garatsu with a strong presence.
When I searched for a flower suitable for this vase, I came across a paeonia japonica fruit.
They have strong individuality, but I think they are an attractive combination.
Shiho Yokokawa
<Profile>
Born in Tokyo.
Studied under Toshiro Kawase since 2005.
"Nageire Flower Class" is held in various places.
https://nageire.jimdofree.com/(The External Link)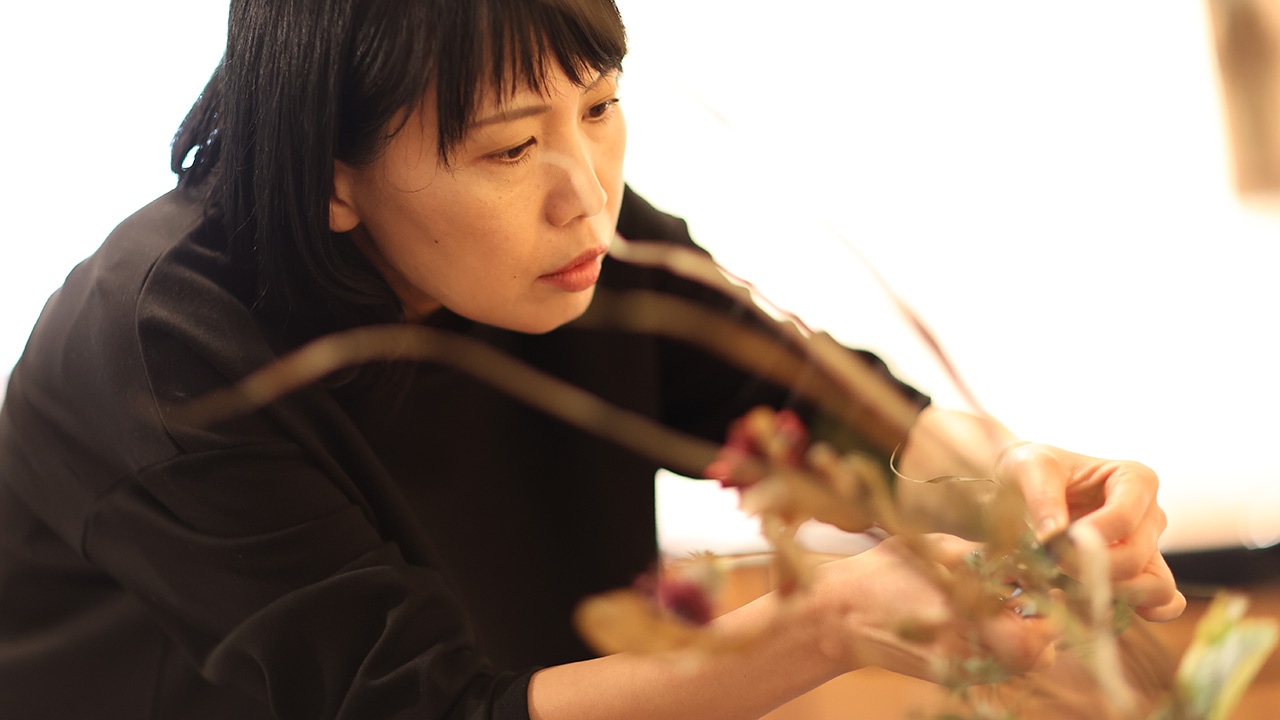 Chosun-Garatsu is Karatsu ware that is a combination of black glaze and white glaze.
The part where each glaze melts has an exquisite appearance.
It is the work that I fell in love with at first sight because of its dignified modeling and beautiful glaze.
TENPYODO
Takashi Imabayashi
※Due to irregular columns, the flower season may not match.
---
Photography
Akira Eto
<Profile>
Born in Fukuoka.
Graduated from California International University in 1997.
Official photographer of Fukuoka Softbank Hawks, Hotel Okura Fukuoka, Nishitetsu Group.