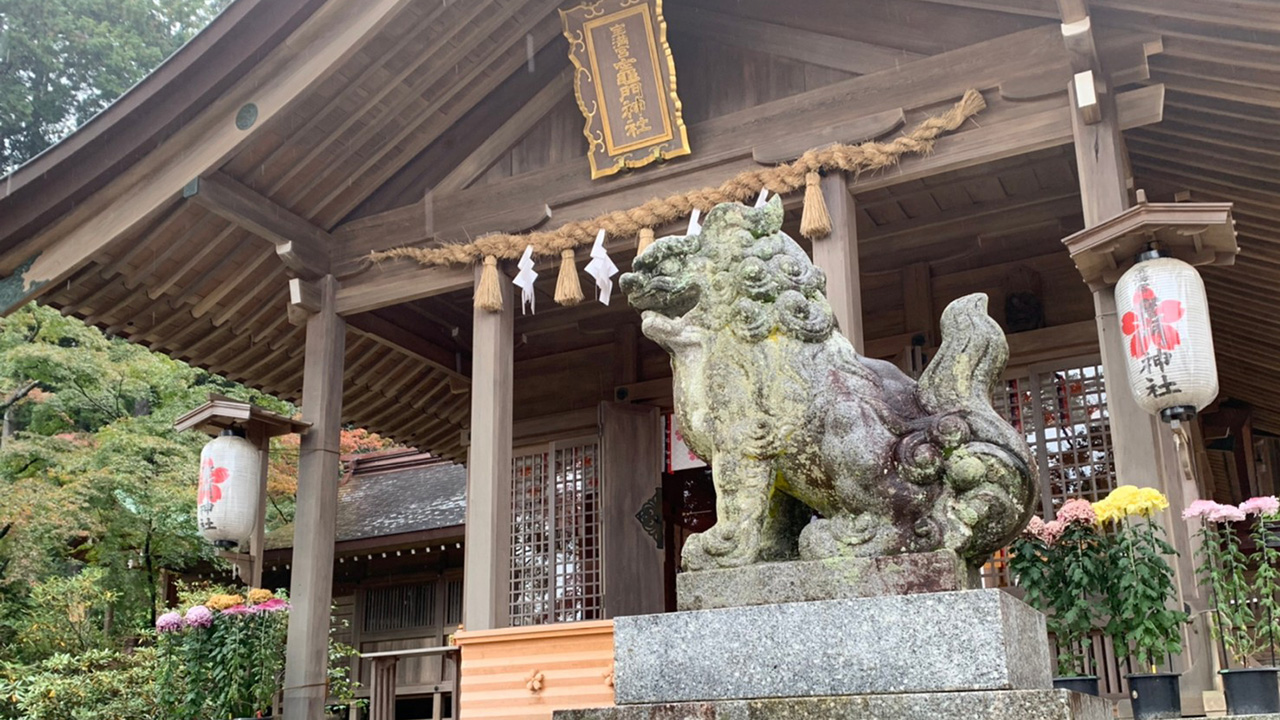 "Mt. Homan" is said to have the largest number of climbers in Kyushu.
It has been worshiped as a mountain of gods since ancient times.
Another name for "Mt. Kamado" comes from the tradition of the Kamado rock that remains near the summit, and the fact that the mountain looks like a Kamado and the cloud fog always looks like a Kamado.
Various national rituals have been held as a seal of the demon gate of the Dazaifu government office, and people who traveled to the continent as envoys to Sui and Tang, including Saicho and Kukai, prayed for the safety of the voyage and the success of the business before traveling.
Kamado Shrine has long been revered as the "god of protection of Dazaifu".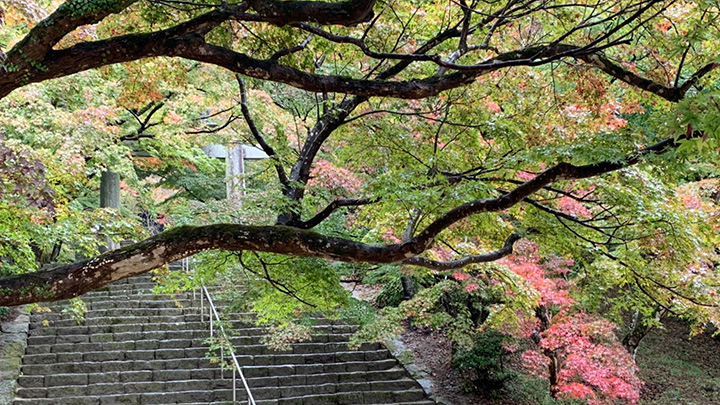 It is also famous as a famous place for autumn leaves, and the whole area has begun to be beautifully colored.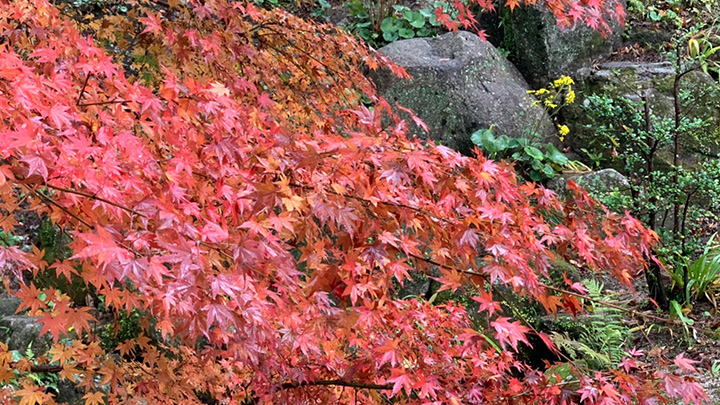 I climbed the stone steps, feeling the sacred sign.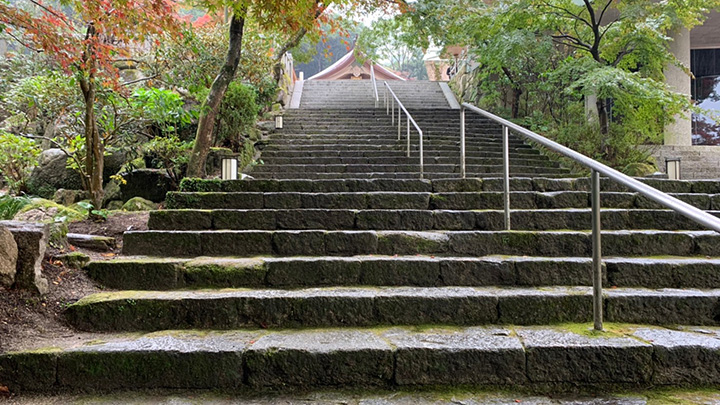 What I was waiting for was a surprise at the Chozuya.
I am impressed with the same heart as Dazaifu Tenmangu.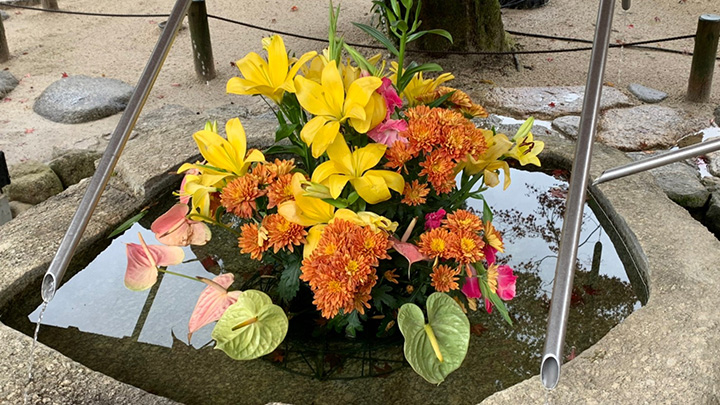 Kamado Shrine has the benefit of being a god of "matchmaking," "avoidance," and "apotropaic magic."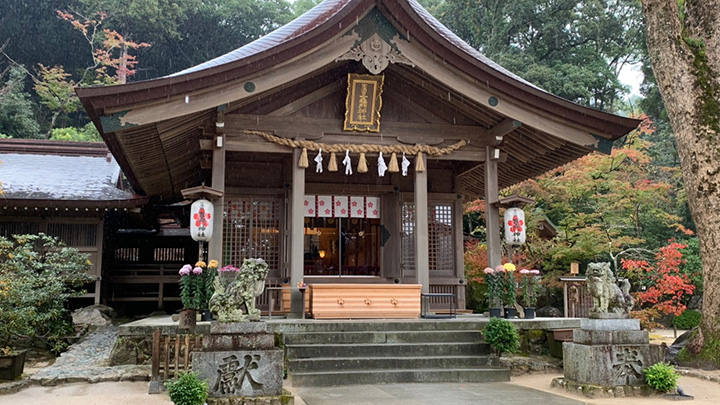 The award office completed in 2012 with the concept of "standard after 100 years" was designed by world-famous interior designer Masamichi Katayama.
You will be fascinated by the sophisticated design.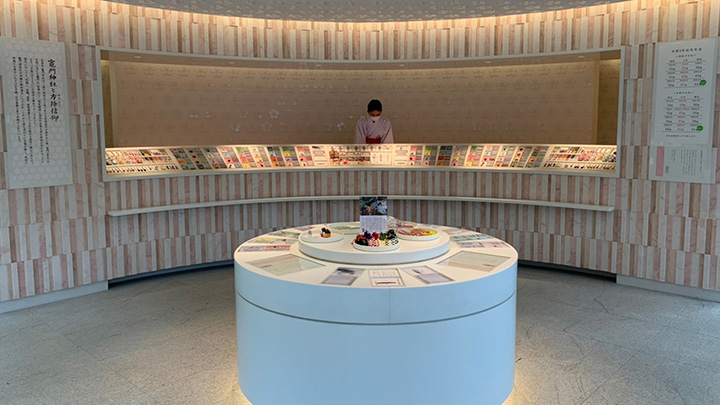 Nowadays, from the boom of "Kimetsu no Yaiba", it is rapidly attracting attention as a sacred place for fans.
The amulet also has a Kimetsu no Yaiba.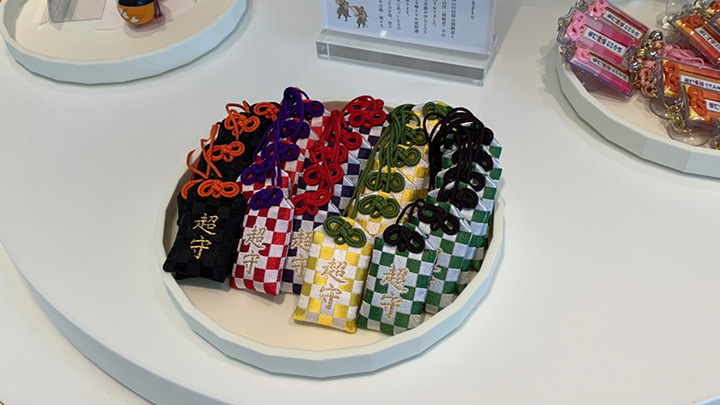 In 2013, Mt. Homan was recognized for its historical and cultural value as a mountain of worship that has inherited important national rituals, and became the third national historic site in Japan after Mt. Chokai and Mt. Fuji. Specified.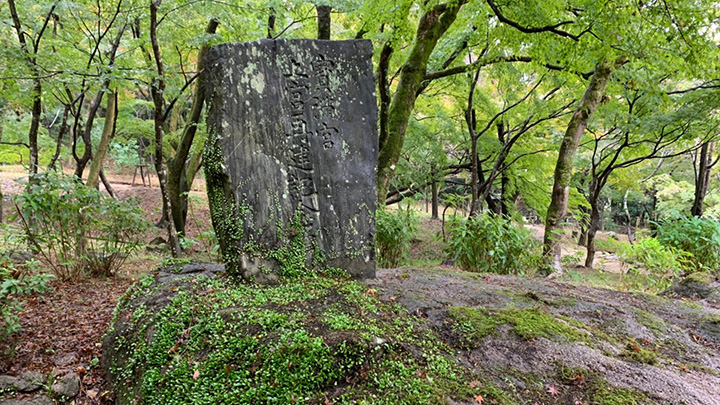 883, Uchiyama, Dazaifu-shi, Fukuoka, 818-0115, Japan
Kamado Shrine
+81-92-922-4106
https://kamadojinja.or.jp/(The External Link)