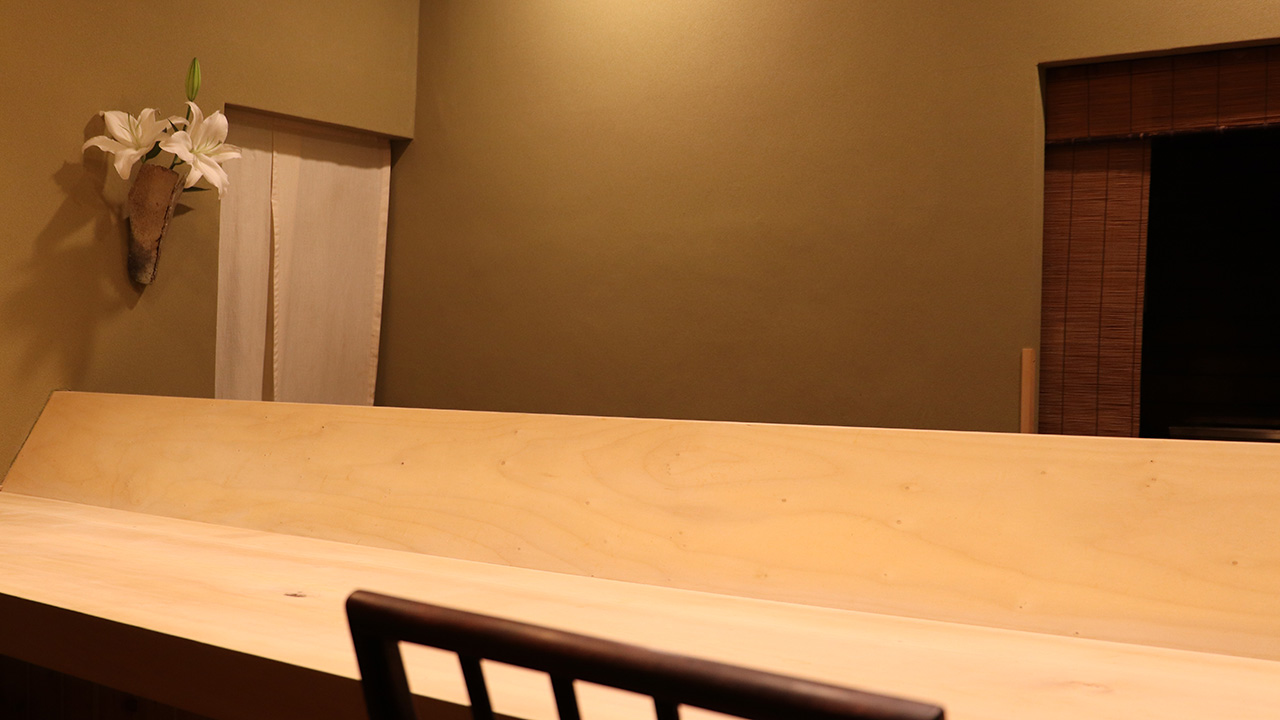 About 5 minutes walk from Kokura station.
"Minami" has a shop in Kajimachi, Kitakyushu.
It is a well-known restaurant known as "Giyaman" among foodies, but from June 2021, the name was changed.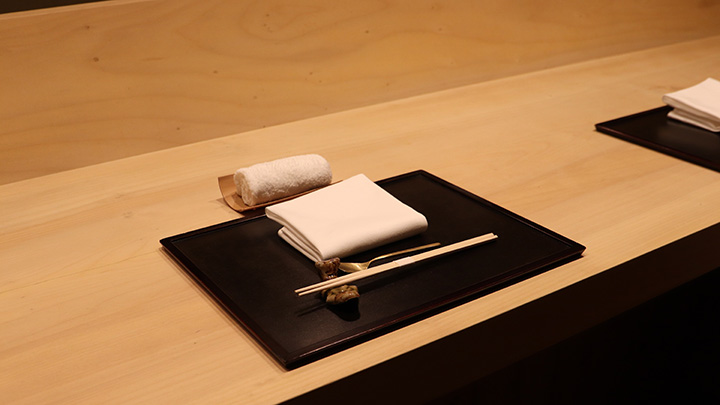 The origin is that the seasonal word of haiku has the word "Nandina domestica", which means "avoid difficulties" and "lucky thing".
The owner, Mr. Minami, seems to have liked Nandina domestica during his training, and he also has the idea that he will never forget his original intentions.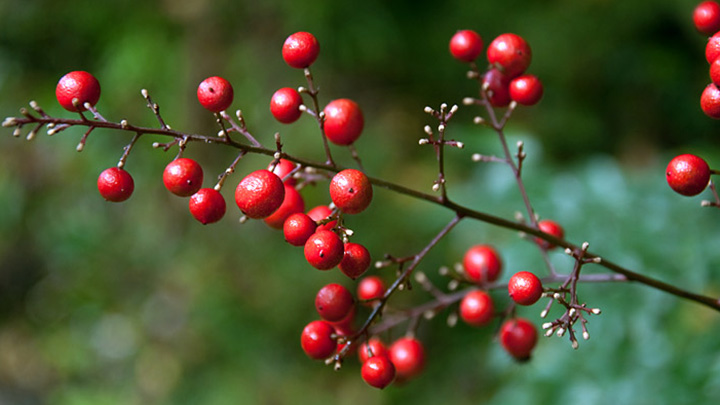 He was born in Osaka and grew up in Goto, Nagasaki, which is rich in nature.
After going on to university, he went to Kitakyushu and studied with Akaraku, a Kyoto cook, and Takuma, a Japanese cook, before becoming independent.
I first visited Mr. Minami's restaurant in 2015, and was introduced by Ms. Akemi Ito, a ceramist.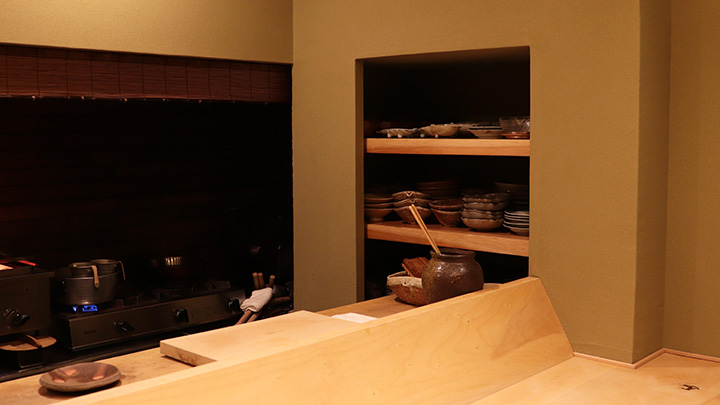 A clean space with a sophisticated interior that eliminates waste.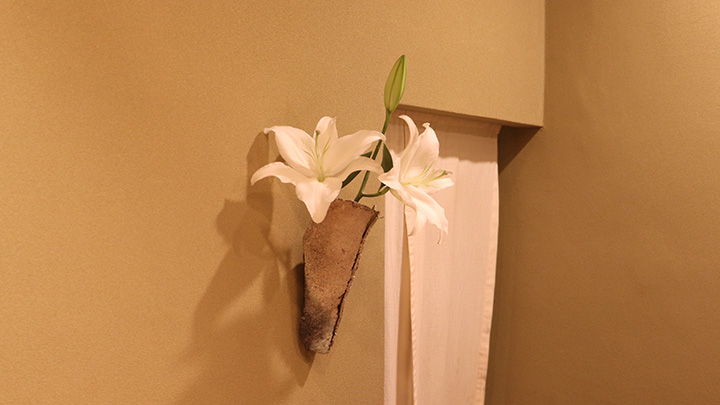 When I entered the store, I happened to find Ms. Akemi Ito there! !!
I was grateful for the relationship with Mr. Minami, who was given by Ms. Ito, and decided to have a meal together.
The story goes back to the memories of those days.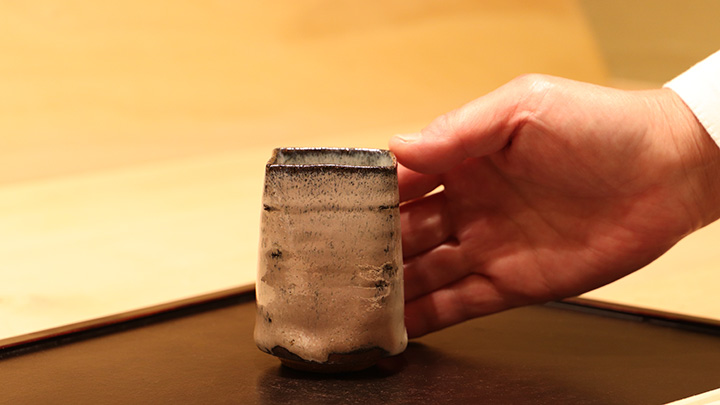 The best ingredients carefully selected.
A rich time where you can feel the changes of the four seasons.
Gentle seasoning that reveals Mr. Minami's personality.
All are really delicious.
Hokkaido Crab, Noto Mozuku, Allium schoenoprasum var. foliosum, Sudachi Jelly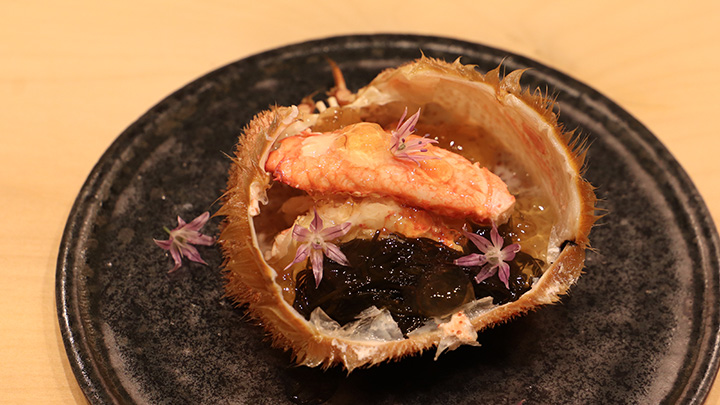 Mr. Minami's sense shines in each plate and sake set.
Mr. Shintaro Uchimura's Karatsu Sake Bottle, Mr. Shiro Tsujimura's Hakeme Sake cup.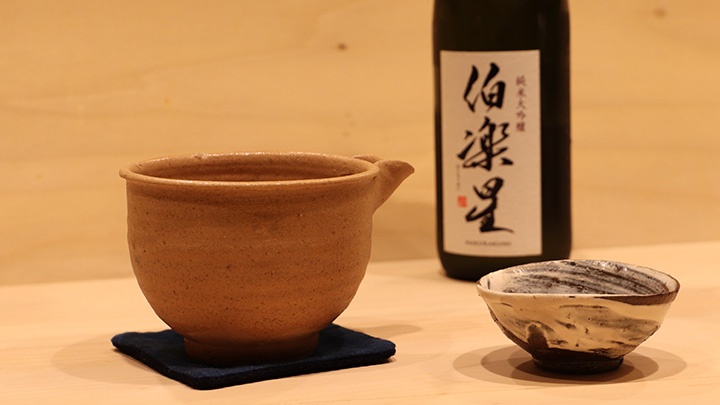 Gnathopogon caerulescens, Kyoto Kamo eggplant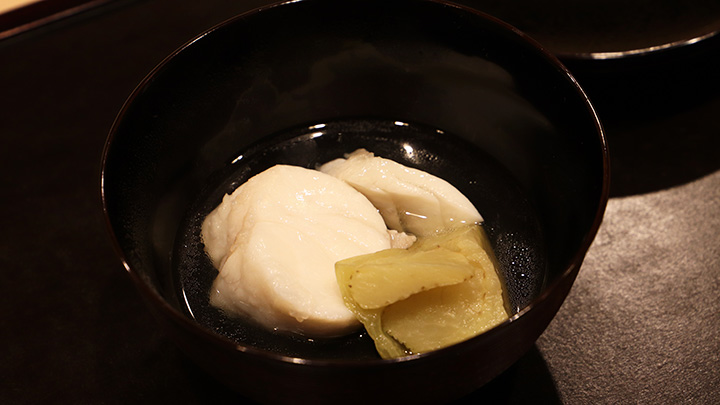 Genkai horse mackerel, Kitakyushu Epinephelus akaara, Hagi Sea urchin
Epinephelus akaara does not spare time and effort, such as treating it with salt water and letting it rest overnight.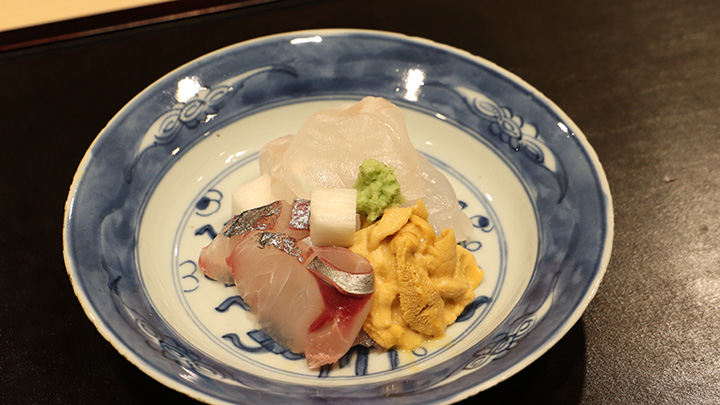 Oita Pike conger
Use live Pike conger and value freshness.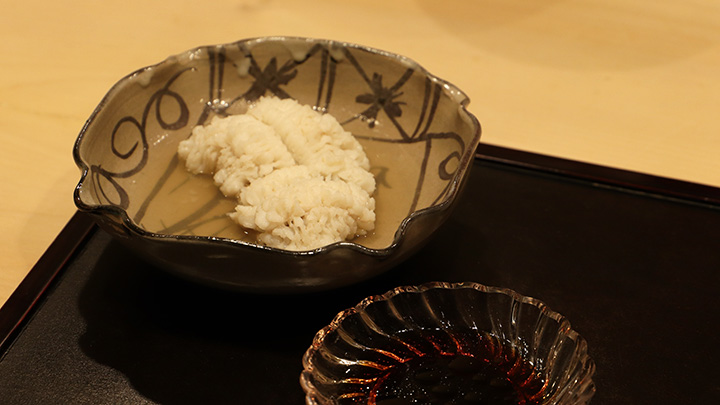 Bachiko, Dried sweetfish, Manganji pepper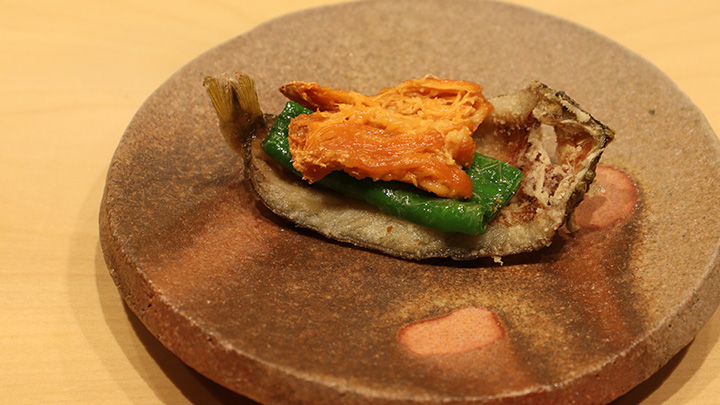 Oita Eel, Yam, Leaf bud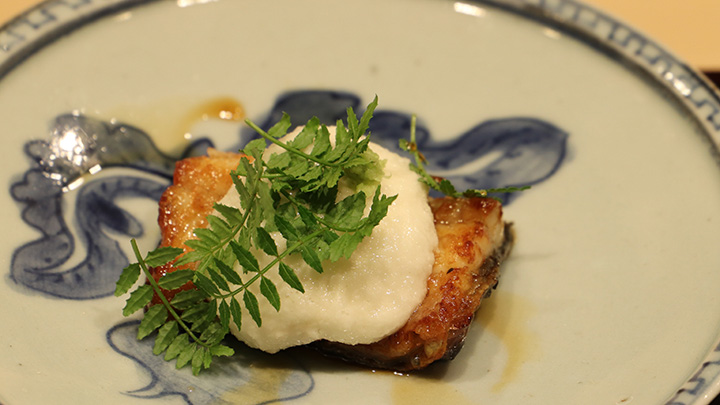 Mr. Minami serves food on my "Early-Imari turnip dish".
"Turnip becomes a quail, yam becomes an eel (a metaphor that something unimaginable happens)"
A splendid production that depicts a chance encounter with Ms. Ito tonight.
The feeling that the customer is the leading role, the abundance of knowledge, and the surprise that can be done casually are really amazing.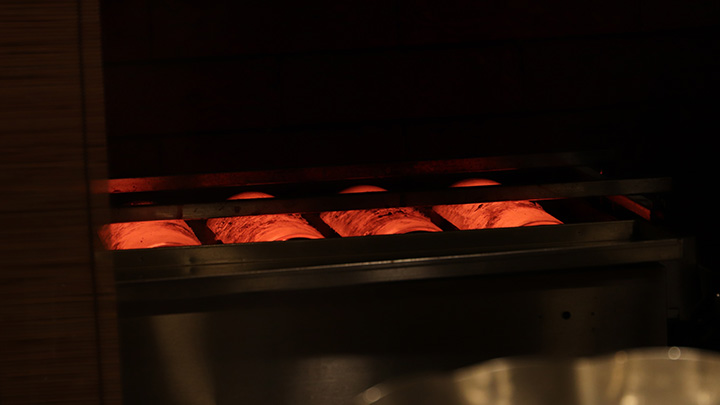 Put kelp stock in the bowl and soak it.
Use precious antiques generously.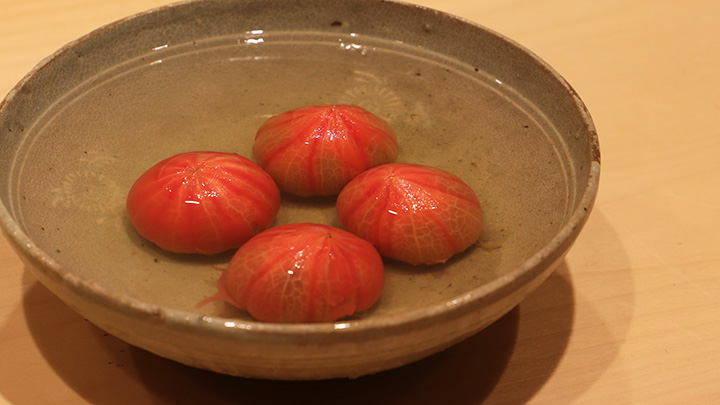 Using white porcelain made by Ms. Ito.
White porcelain creates a refreshing feeling.
Wakamatsu tomato, Watershield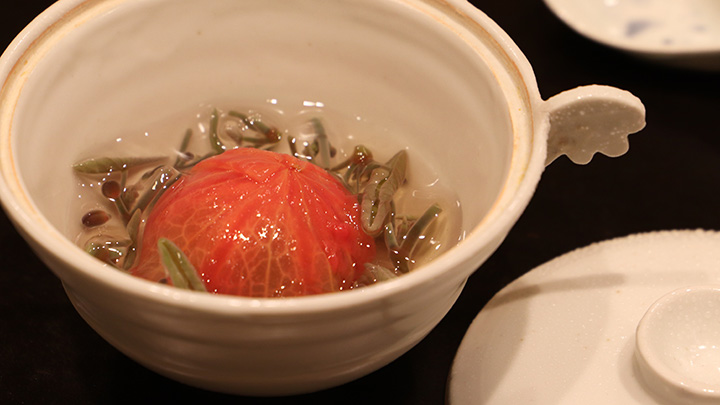 Edamame rice, Water eggplant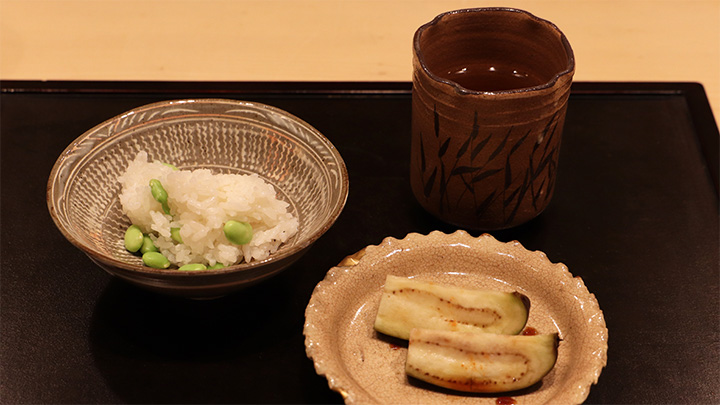 His wife serves matcha in a bowl with a strong feeling.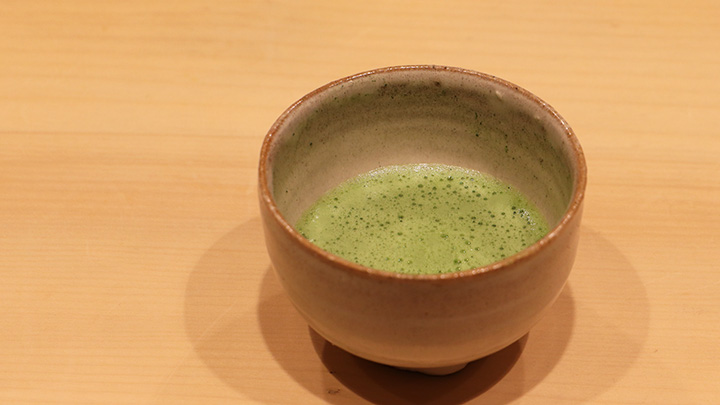 In 2019, shortly after independence, he won a Michelin star, and the march is unstoppable.
There are many fans from outside the prefecture who seek healing in the atmosphere of a gentle couple with a three-legged race that fits their breath perfectly, and once they visit, they are addictive and will definitely want to repeat.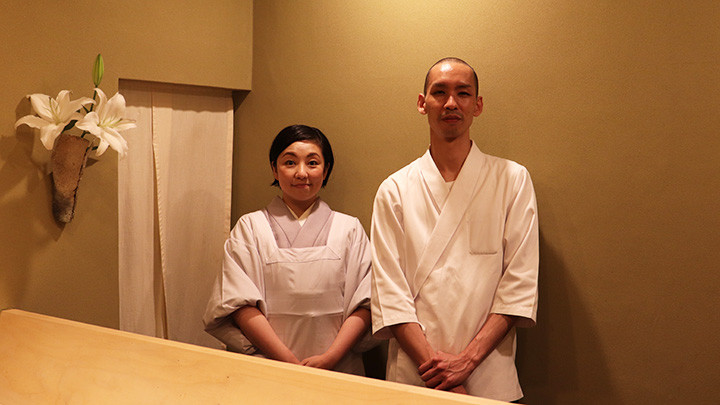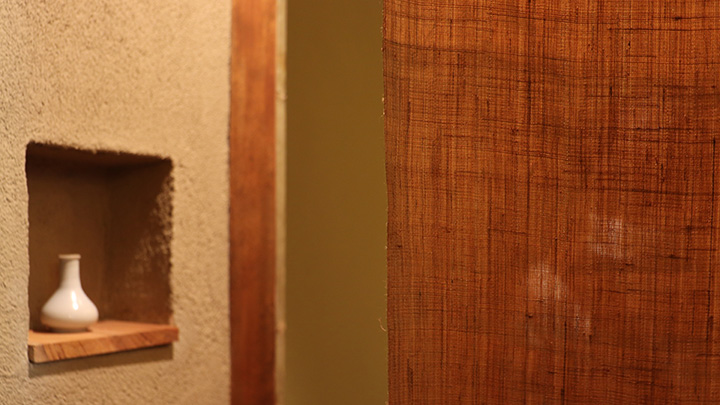 Mimatsu Koa First floor, 1-3-4,Kajimachi, Kokurakita-ku, Kitakyushu-shi,Fukuoka, 802-0004, Japan
Minami
+81-93-531-1313