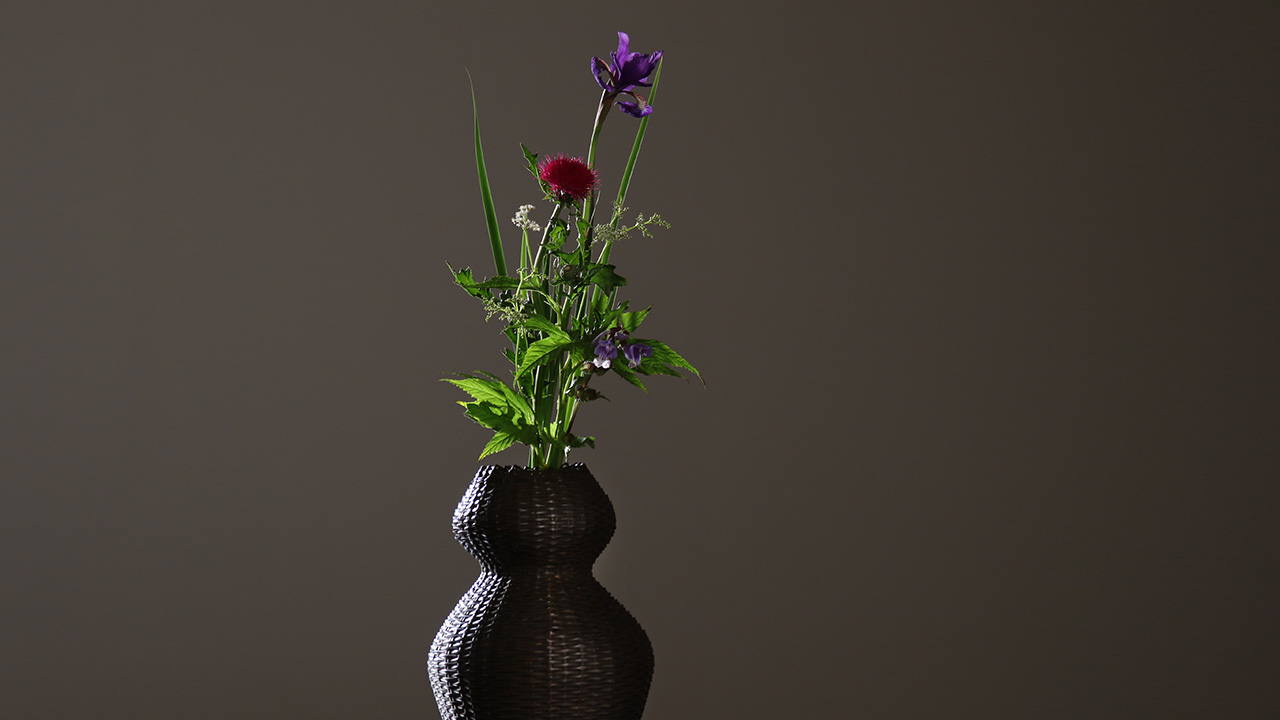 Put Flowers in the Gourd Bamboo Flower Basket
05/17/2021
Flowers:Thistle, Iris, Meehania urticifolia, Filipendula multijuga maxim
Vase:Gourd Bamboo Flower Basket(Chikuyusai Omori)
I chose fresh flowers that are typical of this season for the tea ceremony bamboo flower basket
At the time of shooting, the Tango no Sekku was near, so I tried to combine irises and wild flowers.
Shiho Yokokawa
<Profile>
Born in Tokyo.
Studied under Toshiro Kawase since 2005.
"Nageire Flower Class" is held in various places.
https://nageire.jimdofree.com/(The External Link)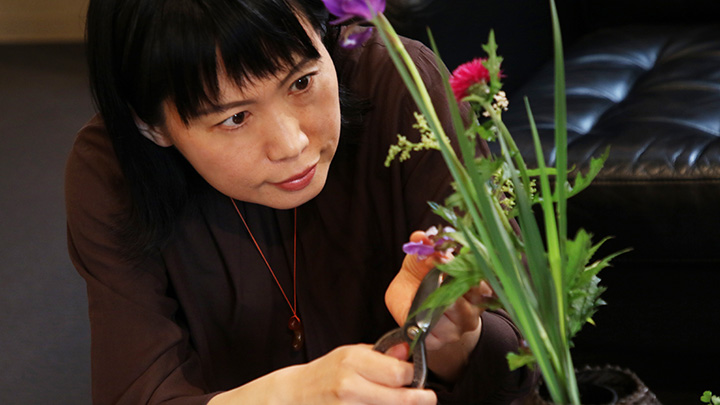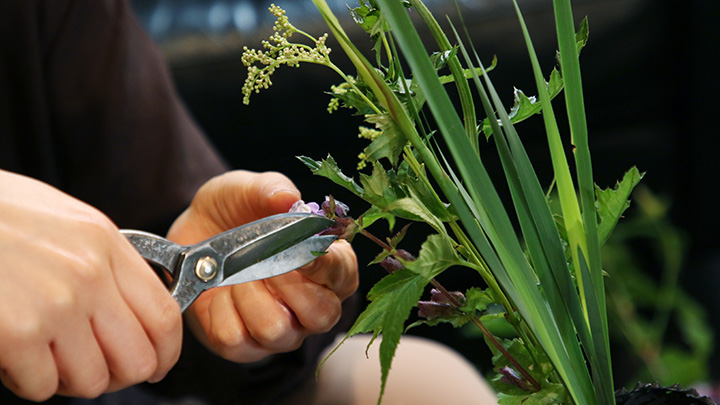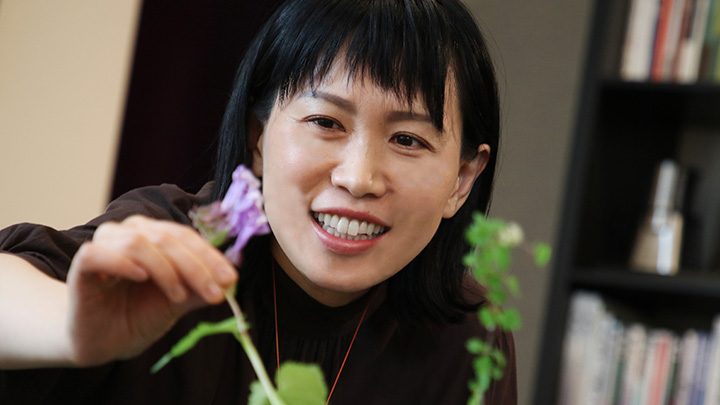 Gourd is said to have the effect of activating the qi circulation in the house and absorbing and weakening the bad qi.
Since ancient times, it has been regarded as a lucky charm and has been widely used as a talisman and amulet for disaster relief.
It is said that all three are "triple time" and all six are "no illness", and it also means "prosperity of descendants" because the vines grow and bear many fruits.
By using the gourd flower basket for the room ceremony, I feel that it raises luck and invites affluence.
In such a world, I want to move forward.
TENPYODO
Takashi Imabayashi
※Due to irregular columns, the flower season may not match.
---
Photography
Akira Eto
<Profile>
Born in Fukuoka.
Graduated from California International University in 1997.
Official photographer of Fukuoka Softbank Hawks, Hotel Okura Fukuoka, Nishitetsu Group.