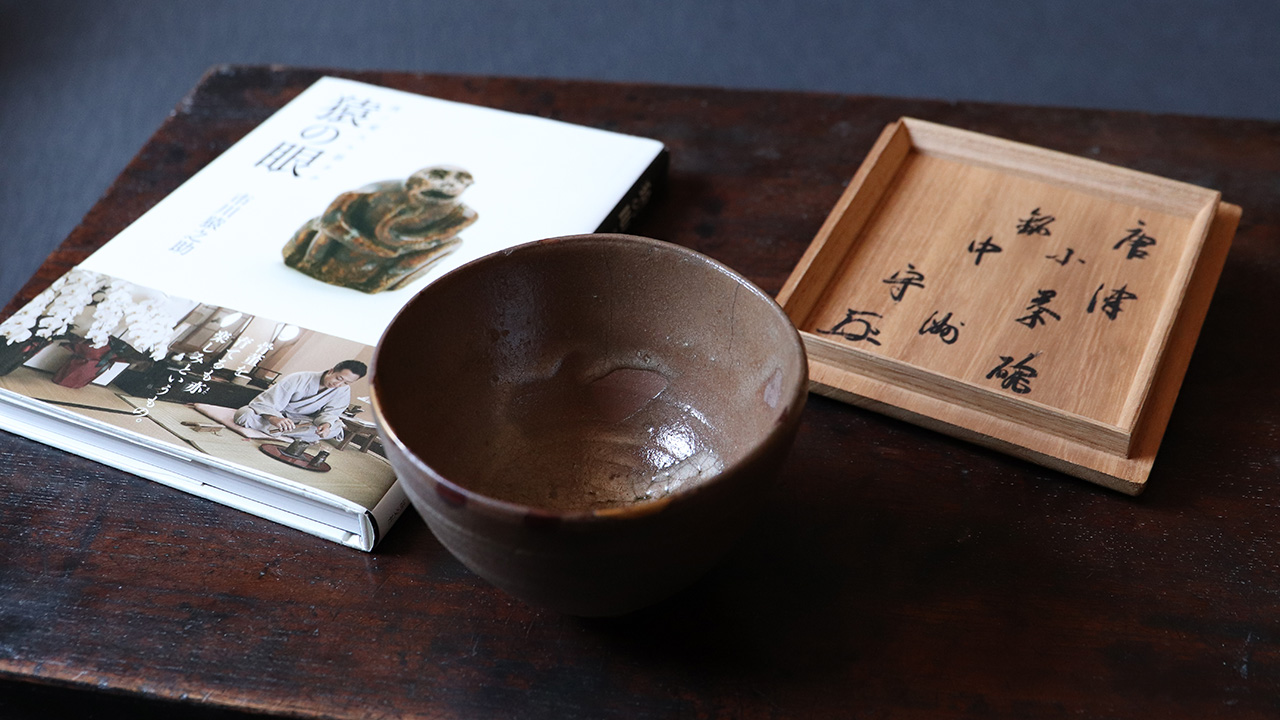 Wind of TENPYO(2)
04/23/2021
From his collection
Old-Karatsu Tea Bowl(Formerly stored by Ennosuke Ichikawa)
Inscription:Nakasu
The third time, I will write about the internist teacher(customer)who is indebted to me both publicly and privately.
The first time I met him was through online shopping.
He loves liquor, and at the time he was just starting to look for the author's sake set.
He's a soft and refreshing person, I still remember clearly and nostalgic.
He often came to my store during his work lunch break.
I think he passed his lunch break many times because my talkative dad didn't stop chatting with him.
(I am very sorry…)
While he was busy, he didn't look unpleasant, took my various consultations, and guided me as if he were himself.
The time I spend with him has become more commonplace.
At his favorite bar in Nishinakasu, "Dolphin" in Fukuoka, I vowed to move from Kitakyushu to Fukuoka.
Without his advice and support, my dream of "moving my store to Fukuoka" might not have come true.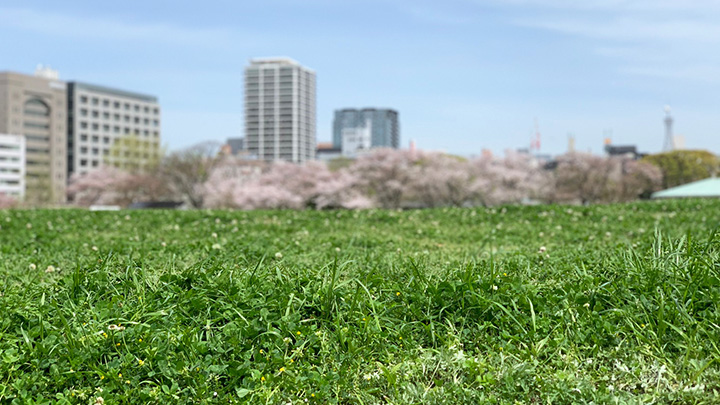 I think of him as a real brother beyond the relationship of a customer.
Thank you very much for introducing me to the various people I have a relationship with.
I'm definitely one of those who wouldn't have met if I hadn't got this job.
I'm glad I chose this job, I think.
I am grateful to the teacher who always supports us from behind.
Thanks to the customers who support me as an art dealer in handling my work and living.
I want to continue to move forward with a sense of mission and pride.
Someday I will have a junior, and when I get a consultation, I want to be warm, sometimes strict, and able to lead like him.
Thank you for your continued support.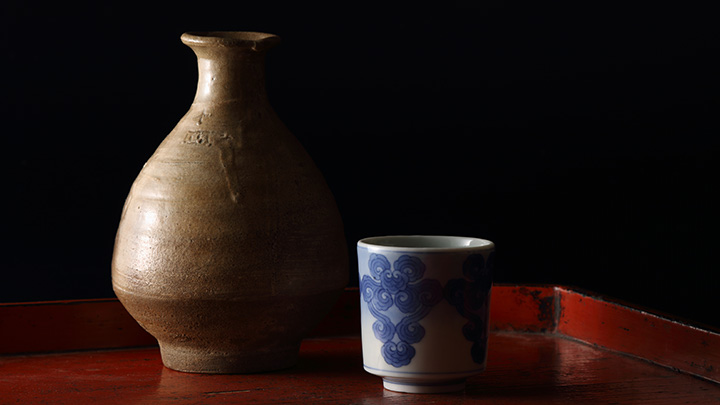 ---
This column(Wind of TENPYO)is a thank you to the people involved in TENPYODO.