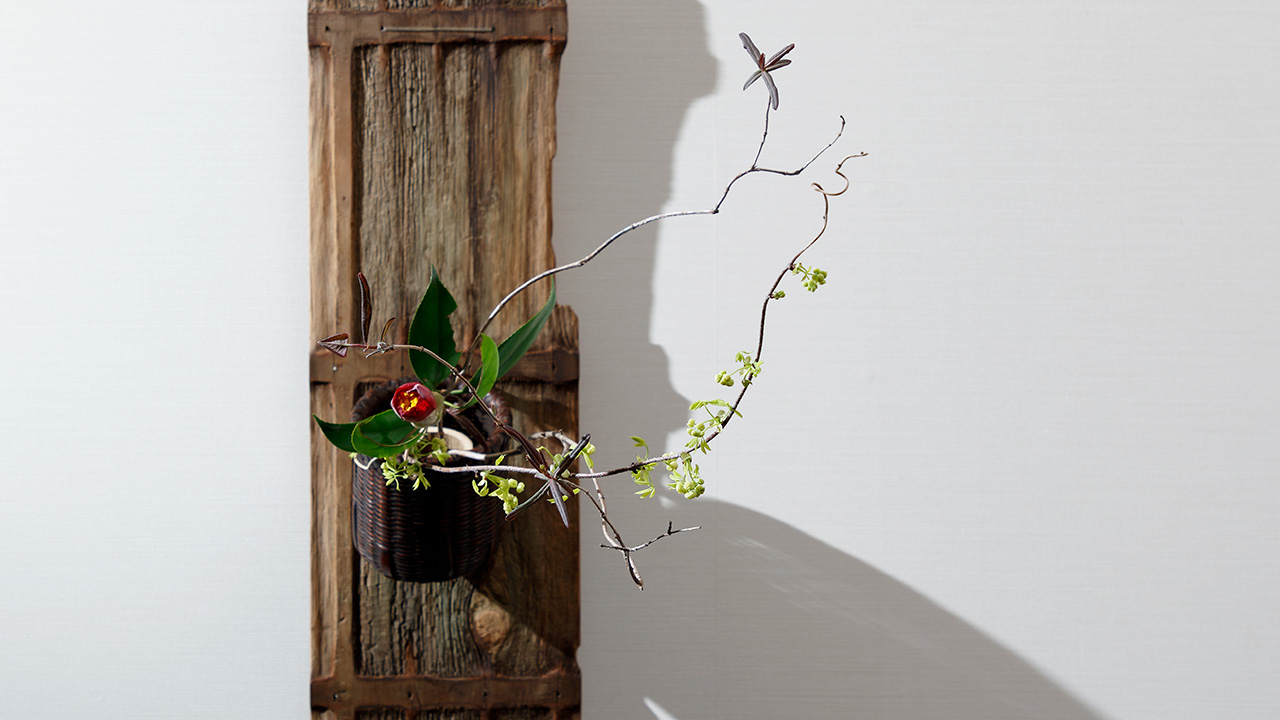 Put Flowers in the Hanging Bamboo Flower Basket
04/05/2021
Flowers:Camellia japonica(Kurotsubaki), Akebia quinata
Vase:Hanging Bamboo Flower Basket
The last camellia, the Stachyurus praecox and Akebia quinata where the sprout has begun to appear.
It is a flower that makes you feel the scenery of the "now" mountain, which is moving to spring.
The bamboo flower basket that accepts anything is easy to put flowers in and is recommended for beginners.
Shiho Yokokawa
<Profile>
Born in Tokyo.
Studied under Toshiro Kawase since 2005.
"Nageire Flower Class" is held in various places.
https://nageire.jimdofree.com/(The External Link)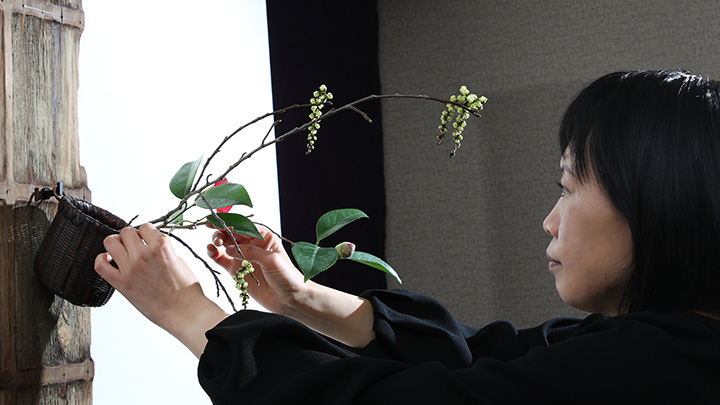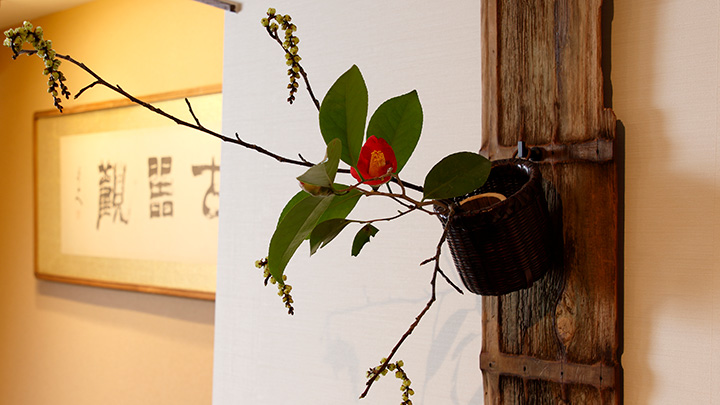 Flowers:Camellia japonica, Stachyurus praecox
---
Camellia is indispensable as the leading role of tea flowers.
I chose the basket for the last camellia instead of pottery or bamboo.
The calm texture is beautiful, and it envelops the breath of life of Stachyurus praecox and Akebia quinata.
It makes you feel bright like spring and makes you want to invite your important customers.
TENPYODO
Takashi Imabayashi
※Due to irregular columns, the flower season may not match.
---
Photography
Akira Eto
<Profile>
Born in Fukuoka.
Graduated from California International University in 1997.
Official photographer of Fukuoka Softbank Hawks, Hotel Okura Fukuoka, Nishitetsu Group.