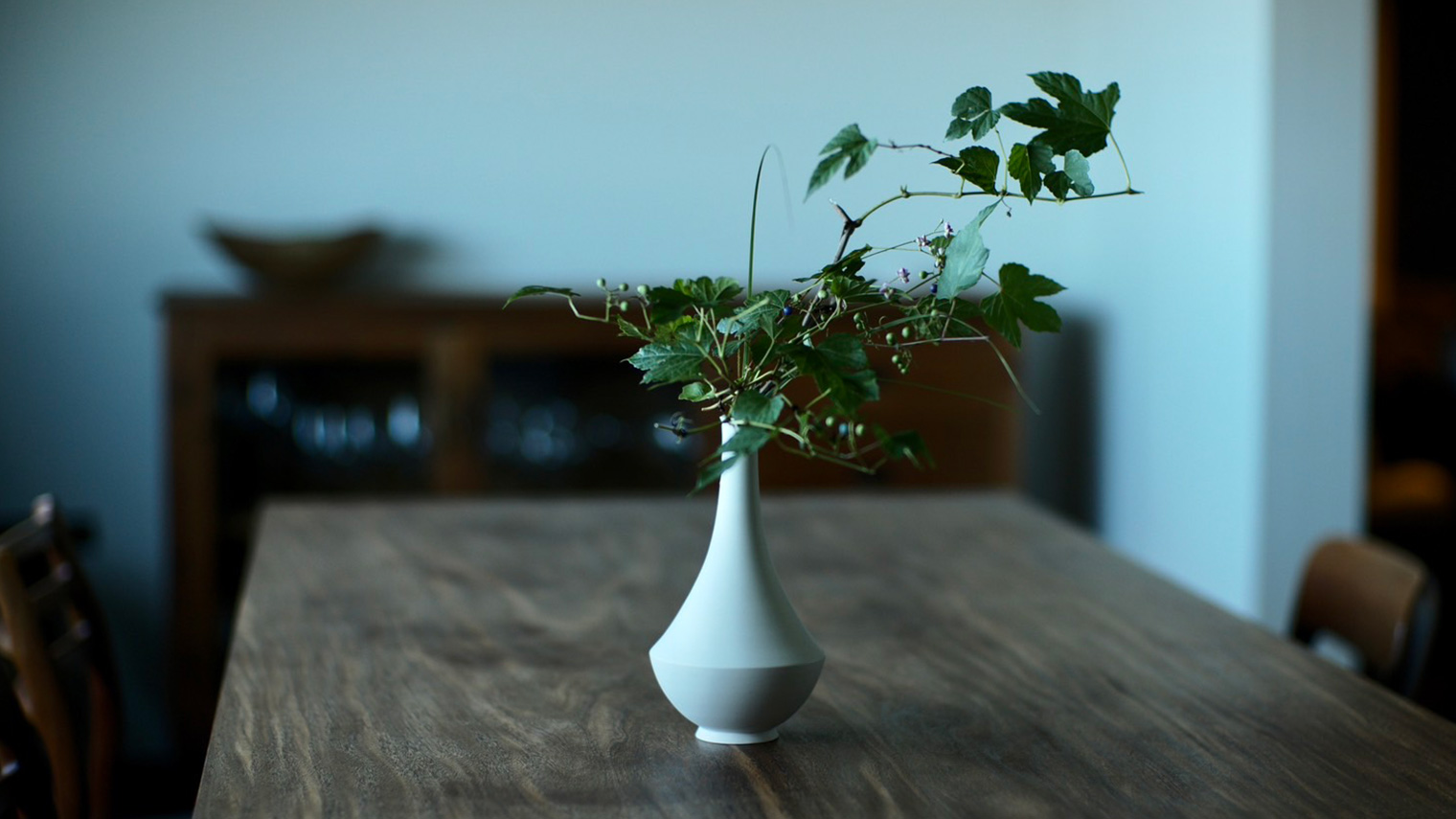 Feelings for One
09/30/2023
At the beginning of this year, we received a phone call from a couple who have been working with me both professionally and privately. The message was, "To commemorate the 5th anniversary of our gastronomy restaurant in shimabara, we would like to present a specially designed, one of a kind piece of work."
The concept of the restaurant is the coexistence of nature and culture, which conveys the cuisine that can only be eaten in shimabara, where the sea, rivers, mountains and rich nature intertwine, and the blessings of local produce delivered through the connections between people. After many discussions, we decided to ask Mayumi Hamano to create the work. After graduating from Musashino Art University's Japanese Painting Department and Saga Prefectural Arita Ceramics College, Mayumi Hamano became fascinated by the shibata collection and is currently developing works that follow the techniques of old-imari in saga prefecture. Her work is so popular that when she holds a solo exhibition, it sells out on the same day, making it extremely difficult to obtain her works.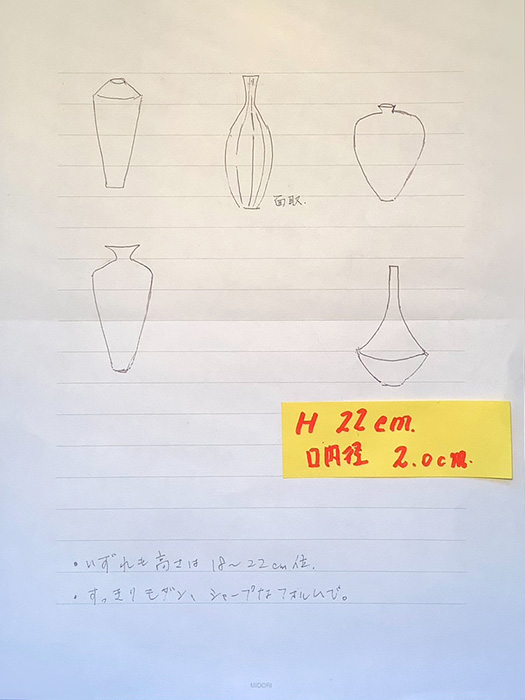 Part of present day nagasaki prefecture and saga prefecture was called "Hizen" during the edo period. The client wanted the work of Mayumi Hamano from saga prefecture to enhance the space in a location in nagasaki prefecture overlooking the horizon of the ariake sea.
The design was devised by Shiho Yokokawa, who is a close friend of the client. One candidate is selected from several draft designs, with careful consideration of the harmony with the space in which the flowers will be placed. We incorporated Mayumi Hamano's opinion that the surface should be plain and unglazed, giving it a soft texture, and the interior should be glazed for functionality.
Although there are a small number of works in old-imari that are not glazed, this is an irregular technique, and Mayumi Hamano pursued the ideal white with unglazed firing.
After several months of project work, the white porcelain vase was completed. Mayumi Hamano named her work "Sho" with a prayer for further development. The bottom has the inscription "Bat" that Mayumi Hamano used when she was in her 20s or early 30s. In china, bats mean good luck. The "Five Bats" were called "Five Good Luck" and were a symbol of longevity, wealth, prosperity, health, and prosperity of descendants. The idea of "Five Good Luck" is also attached to the "5th Anniversary".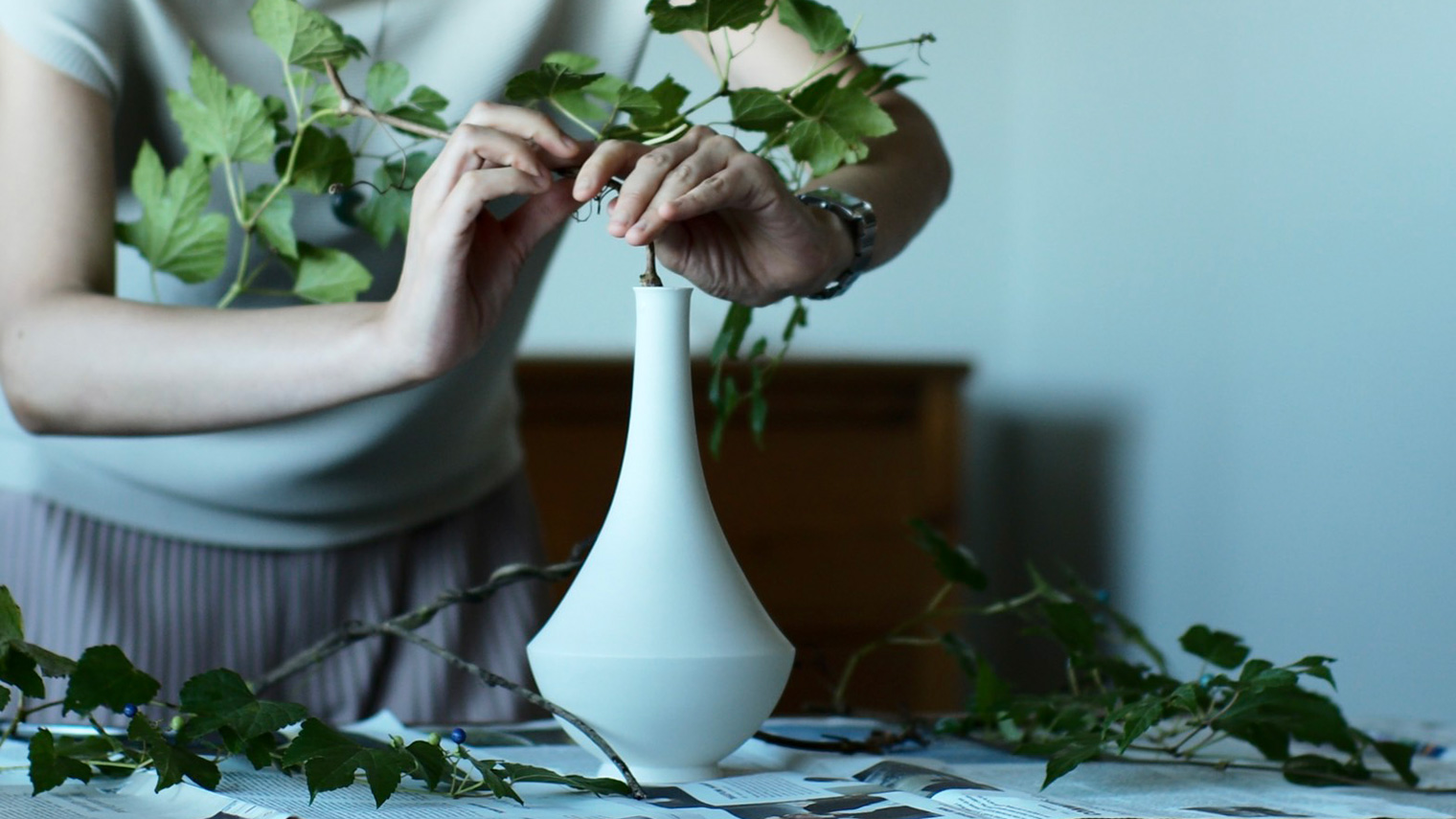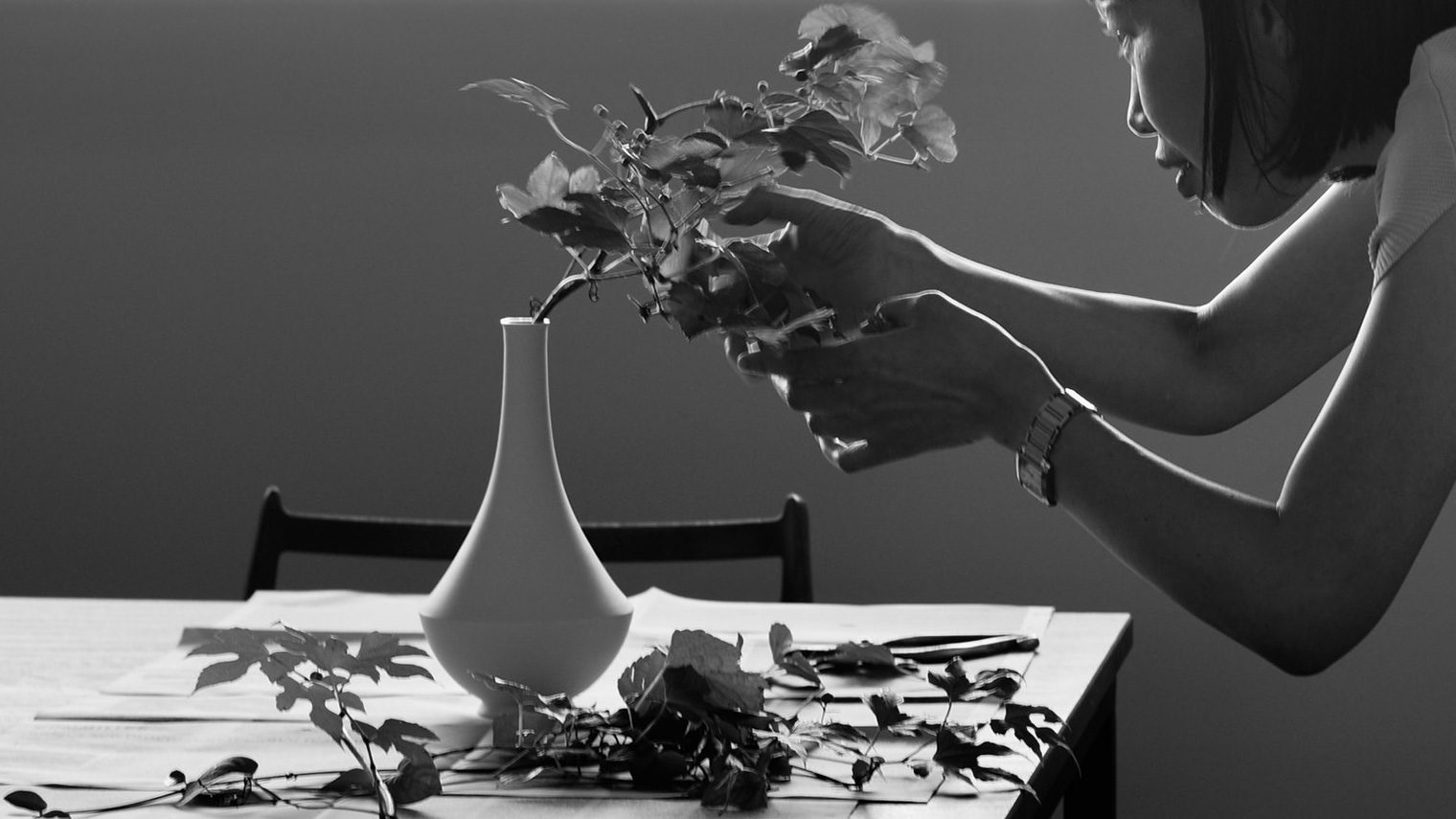 At the site, the flower vase was brought to life by Shiho Yokokawa, and the story came to a conclusion. The process of how artists come together to create the work of art based on the wishes of a client is truly beautiful, and it was an incredibly wonderful experience. Congratulations on your 5th anniversary, Pesceco. We wish you continued development.