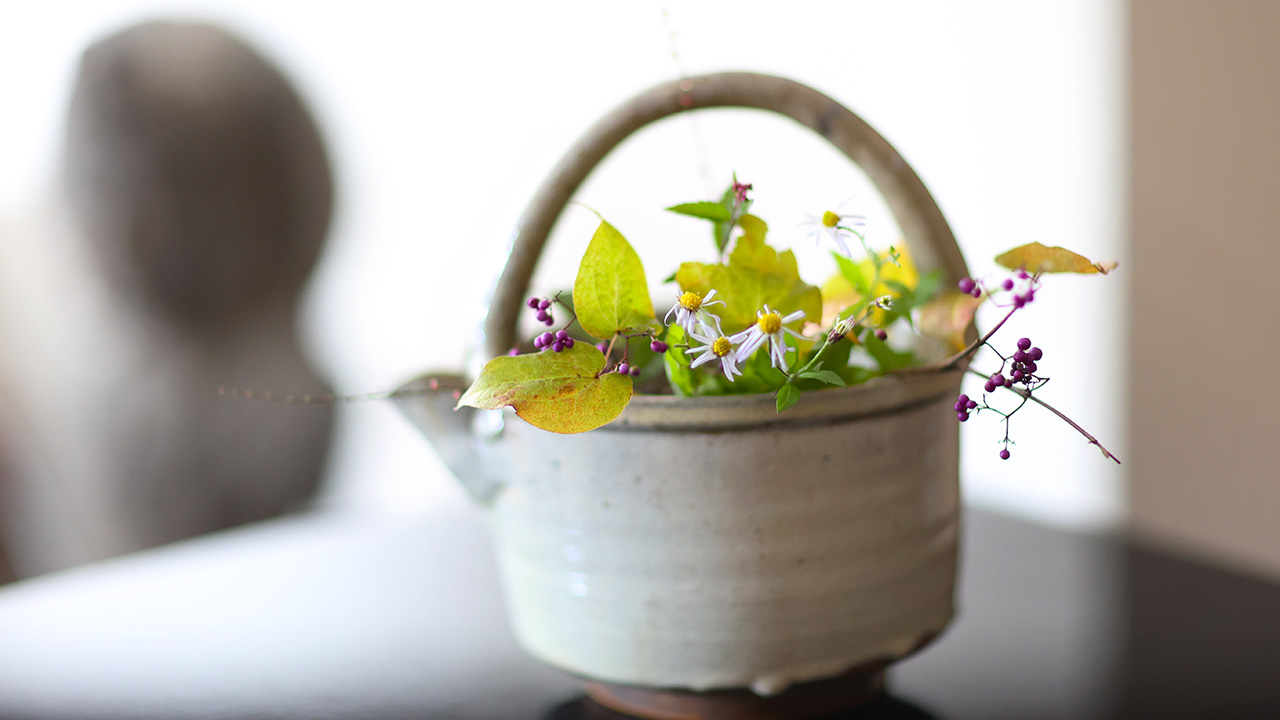 Put Flowers in the Old-Takatori Water Container
01/16/2022
Flower:Aster microcephalus var. ovatus, Epimedium grandiflorum var. thunbergianum, Eupatorium japonicum, Persicaria filiformis, Murasaki modoki
Vase:Old-Takatori Water Container(Early 17th century)
Thinking of the scenery of the mountains in Nogata where the Uchigaso-kiln was, I tried to combine the small flowers that bloom at my feet in the mountains that seem to be blooming near the kiln.
Shiho Yokokawa
<Profile>
Born in Tokyo.
Studied under Toshiro Kawase since 2005.
"Nageire Flower Class" is held in various places.
https://nageire.jimdofree.com/(The External Link)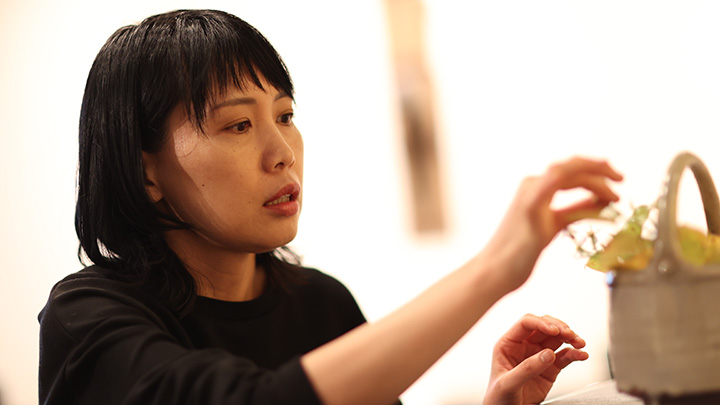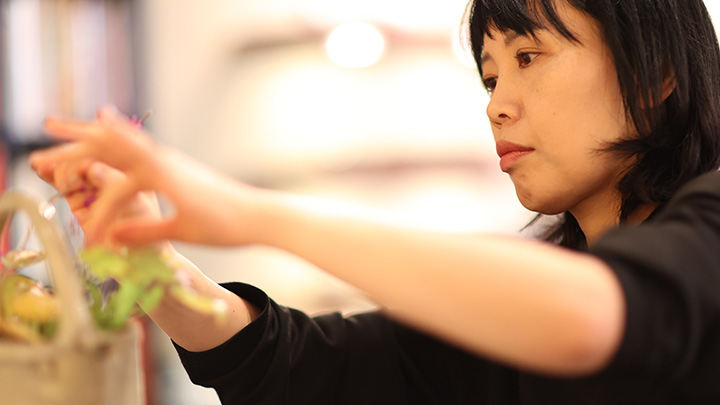 Takatori ware known as the ware of the Kuroda clan of the Fukuoka domain.
Tea utensils were mainly fired as "Enshu Seven Kilns" that received the taste of Kobori Enshu.
Among them, "Uchigaso-Kiln" developed full-scale ceramic art activities and found a wide sales channel.
The characteristic white glaze is applied to the entire surface, and the politeness is outstanding in every detail.
TENPYODO
Takashi Imabayashi
※Due to irregular columns, the flower season may not match.
---
Photography
Akira Eto
<Profile>
Born in Fukuoka.
Graduated from California International University in 1997.
Official photographer of Fukuoka Softbank Hawks, Hotel Okura Fukuoka, Nishitetsu Group.