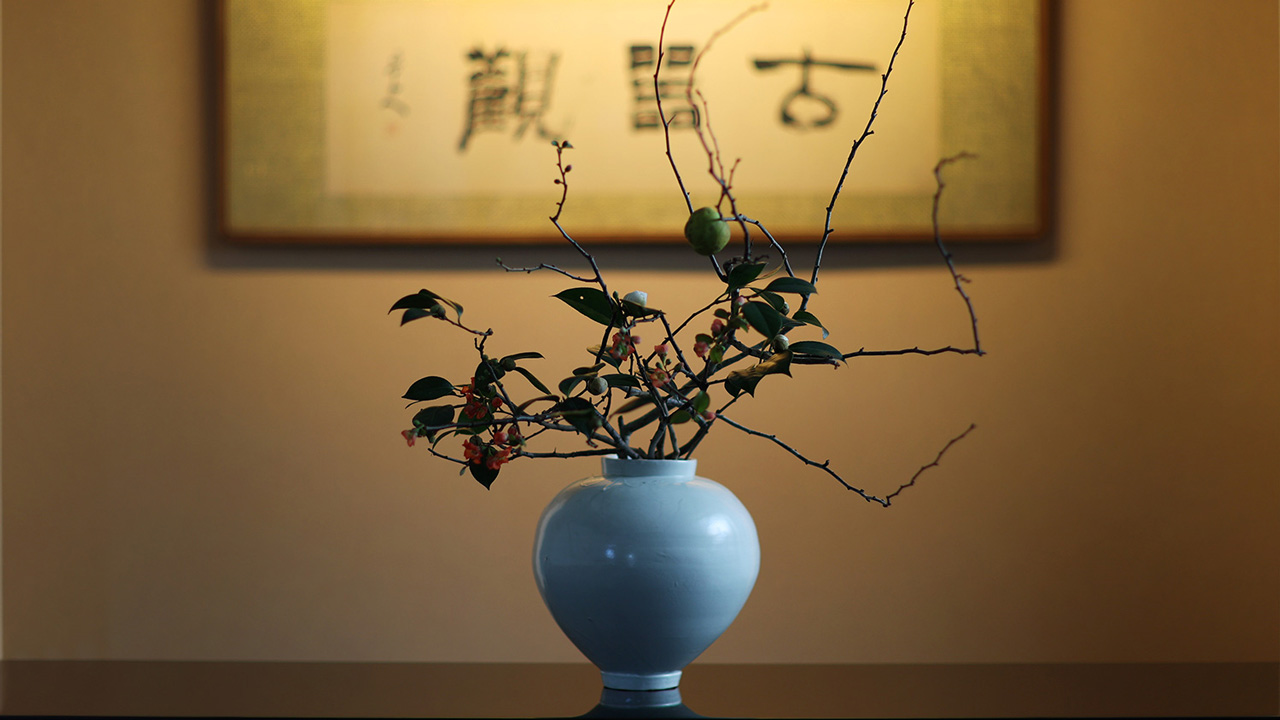 Put Flowers in the White Porcelain Jar(Akemi Ito)
01/01/2022
Flower:White flowered camellia, Chaenomeles speciosa
Vase:White Porcelain Jar(Akemi Ito)
This time, as it was a celebration of the first day of the solo exhibition by ms Akemi Ito, I chose red and white flowers.
I wanted to create a laid-back atmosphere with big fruits and free-spirited branches.
Shiho Yokokawa
<Profile>
Born in Tokyo.
Studied under Toshiro Kawase since 2005.
"Nageire Flower Class" is held in various places.
https://nageire.jimdofree.com/(The External Link)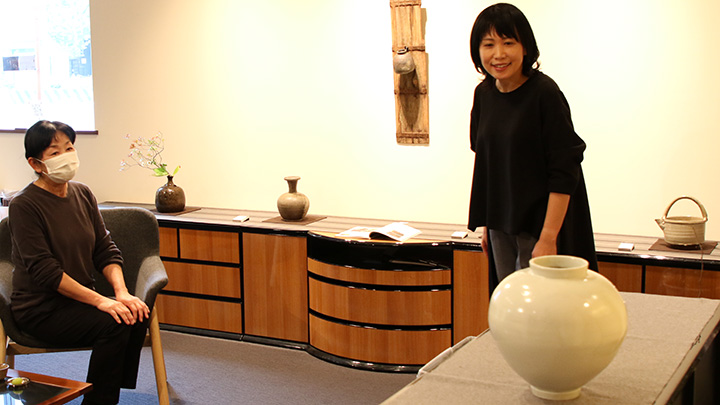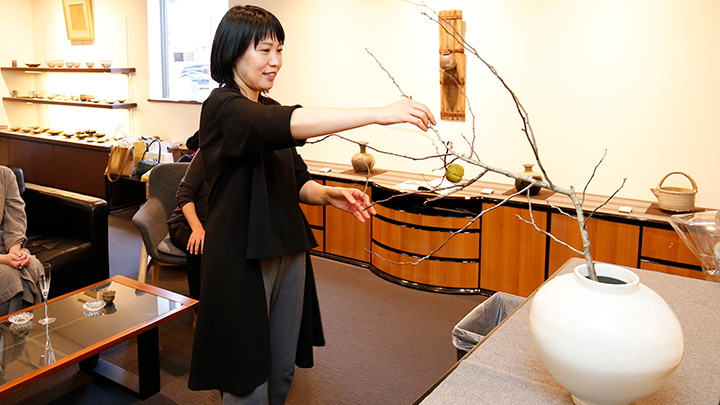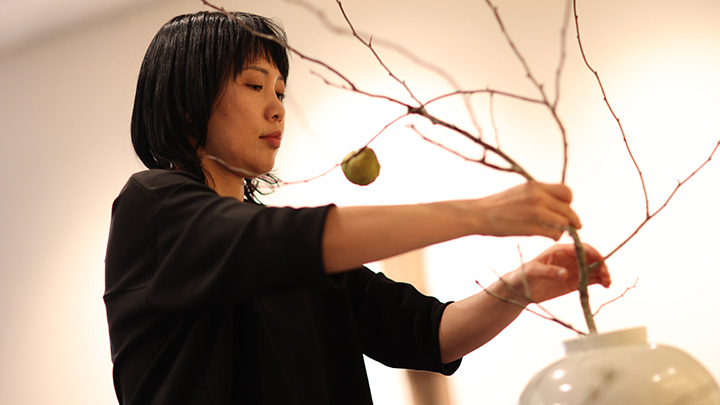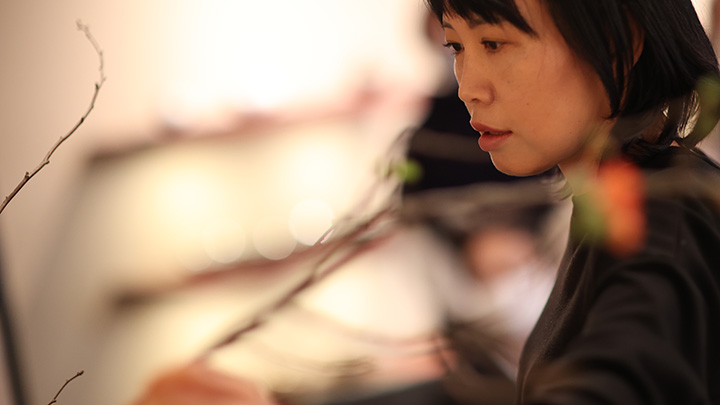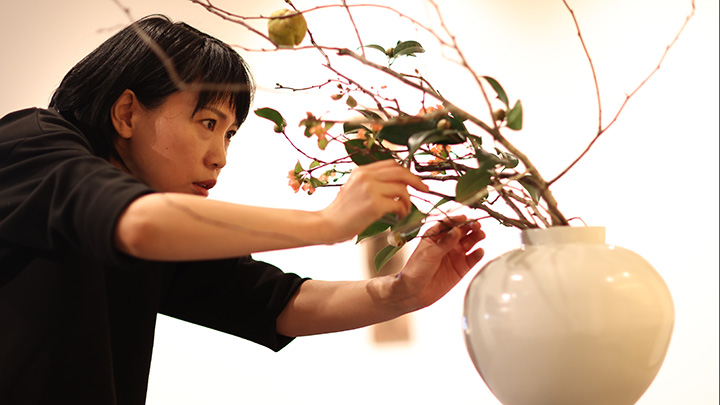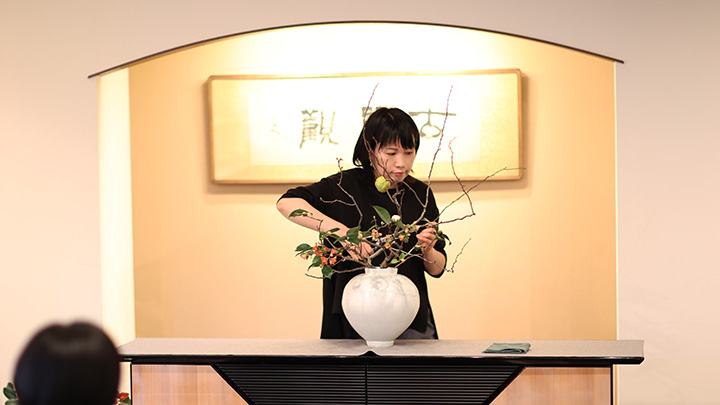 The white porcelain jar that was exhibited as the main item at the solo exhibition of ms Akemi Ito in 2021.
I thought it was suitable for the glorious opening of 2022, so I posted it in a column.
May this year be a wonderful year for all of you.
TENPYODO
Takashi Imabayashi
※Due to irregular columns, the flower season may not match.
---
Photography
Akira Eto
<Profile>
Born in Fukuoka.
Graduated from California International University in 1997.
Official photographer of Fukuoka Softbank Hawks, Hotel Okura Fukuoka, Nishitetsu Group.