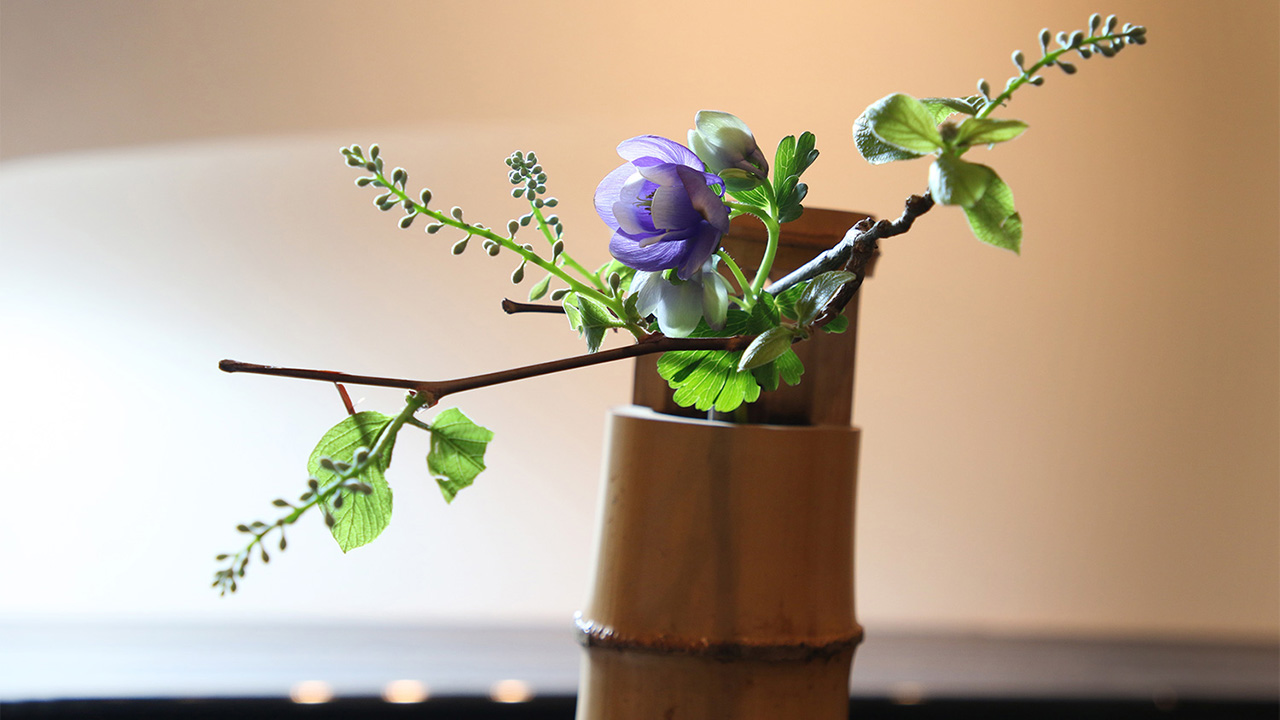 Put Flowers in the Flower Container
08/21/2021
Flower:Aquilegia flabella, Styrax Obassia
Vase:Flower Container(12th Shogen Kuroda)
It is said that Sen no Rikyu started single-cutting when he went along with the attack on Odawara in 1590 and made it using bamboo from Izu Nirayama.
It's a simple design, so I tried to keep the flowers clean.
I added Styrax Obassia, one of the seven Rikyu flowers.
Shiho Yokokawa
<Profile>
Born in Tokyo.
Studied under Toshiro Kawase since 2005.
"Nageire Flower Class" is held in various places.
https://nageire.jimdofree.com/(The External Link)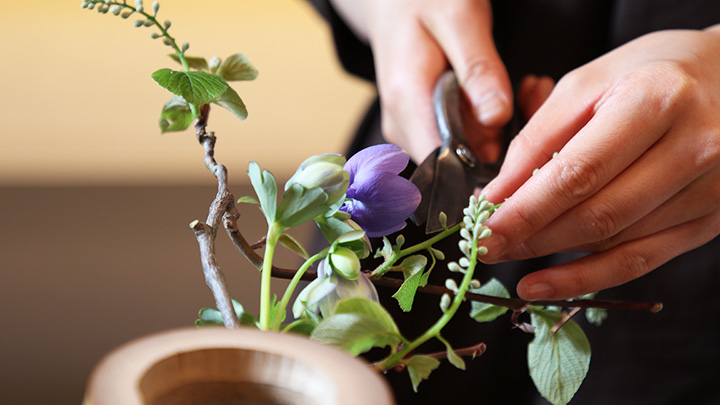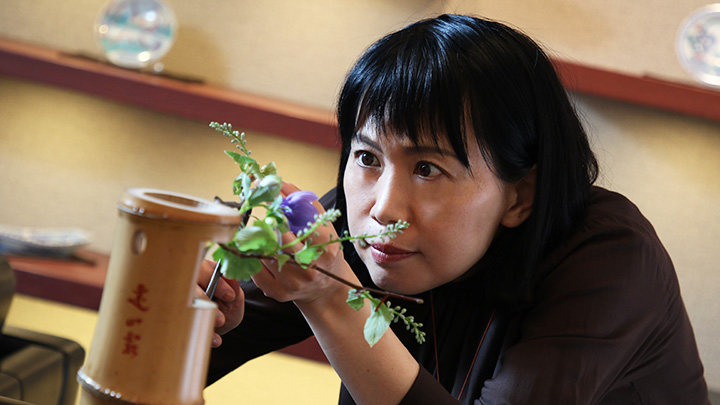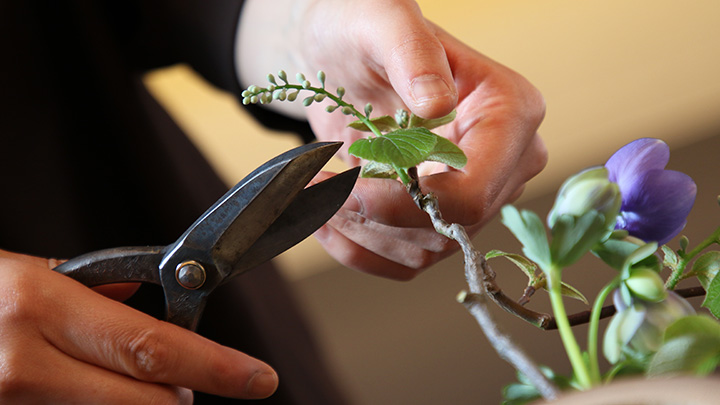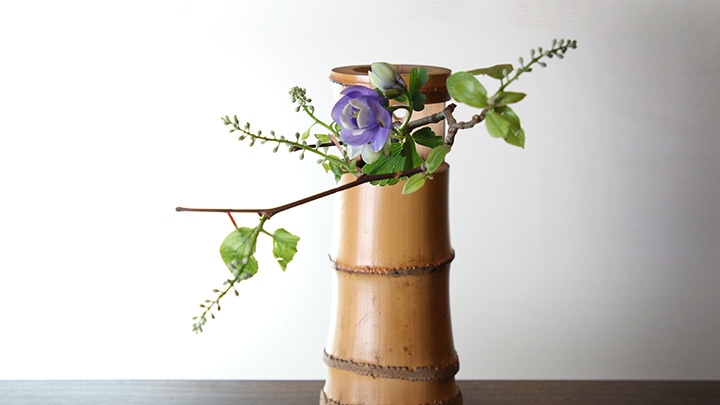 The special bamboo selected by Shogen Kuroda in Nanki Kokawa(Wakayama Prefecture)is used.
The cut bamboo is dried until the water is drained, and then smoked over a charcoal fire to remove the oil.
After that, let it dry for another 5 years after it is dried in the sun and becomes whitish.
After going through this long process, Shogen Kuroda will produce it.
The beauty of bamboo gently accepts seasonal flowers.
TENPYODO
Takashi Imabayashi
※Due to irregular columns, the flower season may not match.
---
Photography
Akira Eto
<Profile>
Born in Fukuoka.
Graduated from California International University in 1997.
Official photographer of Fukuoka Softbank Hawks, Hotel Okura Fukuoka, Nishitetsu Group.