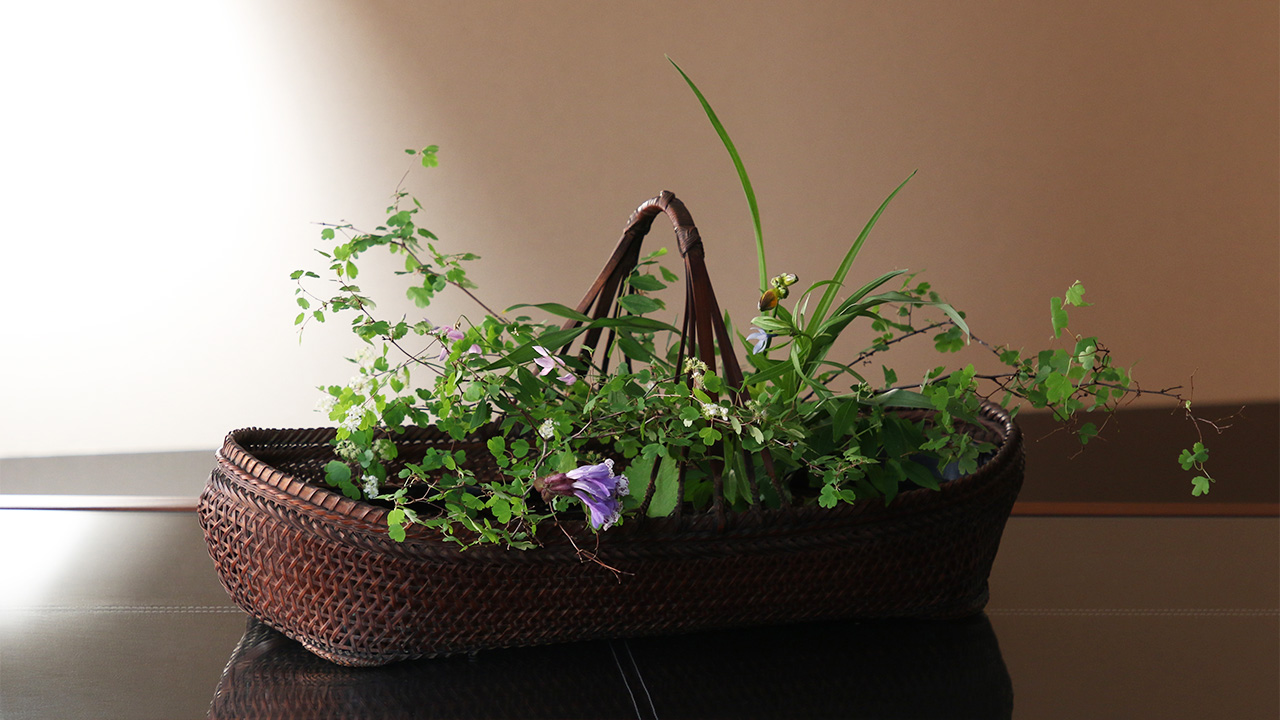 Put Flowers in the Bamboo Flower Basket
07/05/2021
Flowers:Amsonia elliptica, Indigofera decora, Hemerocallis, Meehania urticifolia, Spiraea blumei var. obtusa
Vase:Bamboo Flower Basket
Put plenty of green in a large wide-mouthed bamboo flower basket to keep it cool.
In the coming season, it is recommended to put green as the leading role and enjoy the beauty and coolness.
Shiho Yokokawa
<Profile>
Born in Tokyo.
Studied under Toshiro Kawase since 2005.
"Nageire Flower Class" is held in various places.
https://nageire.jimdofree.com/(The External Link)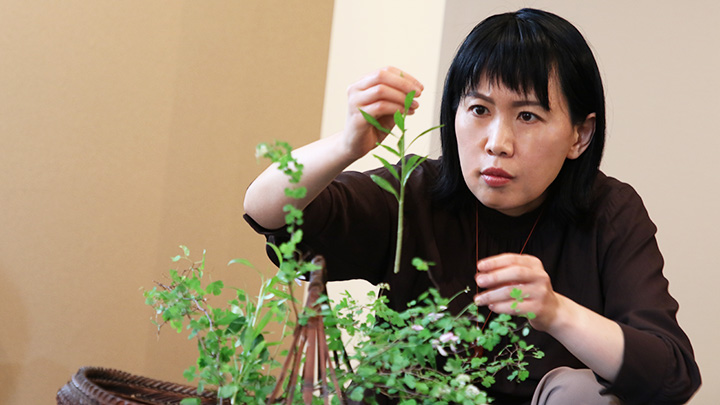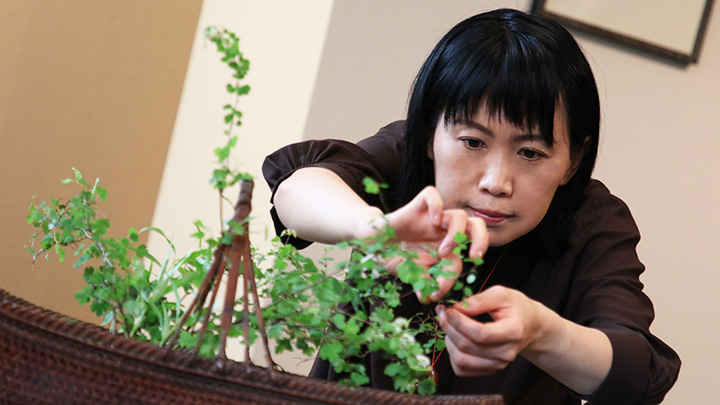 A vibrant green, a bamboo flower basket that catches the breath of life.
The cool summer outfit is the pleasure of this season.
TENPYODO
Takashi Imabayashi
※Due to irregular columns, the flower season may not match.
---
Photography
Akira Eto
<Profile>
Born in Fukuoka.
Graduated from California International University in 1997.
Official photographer of Fukuoka Softbank Hawks, Hotel Okura Fukuoka, Nishitetsu Group.