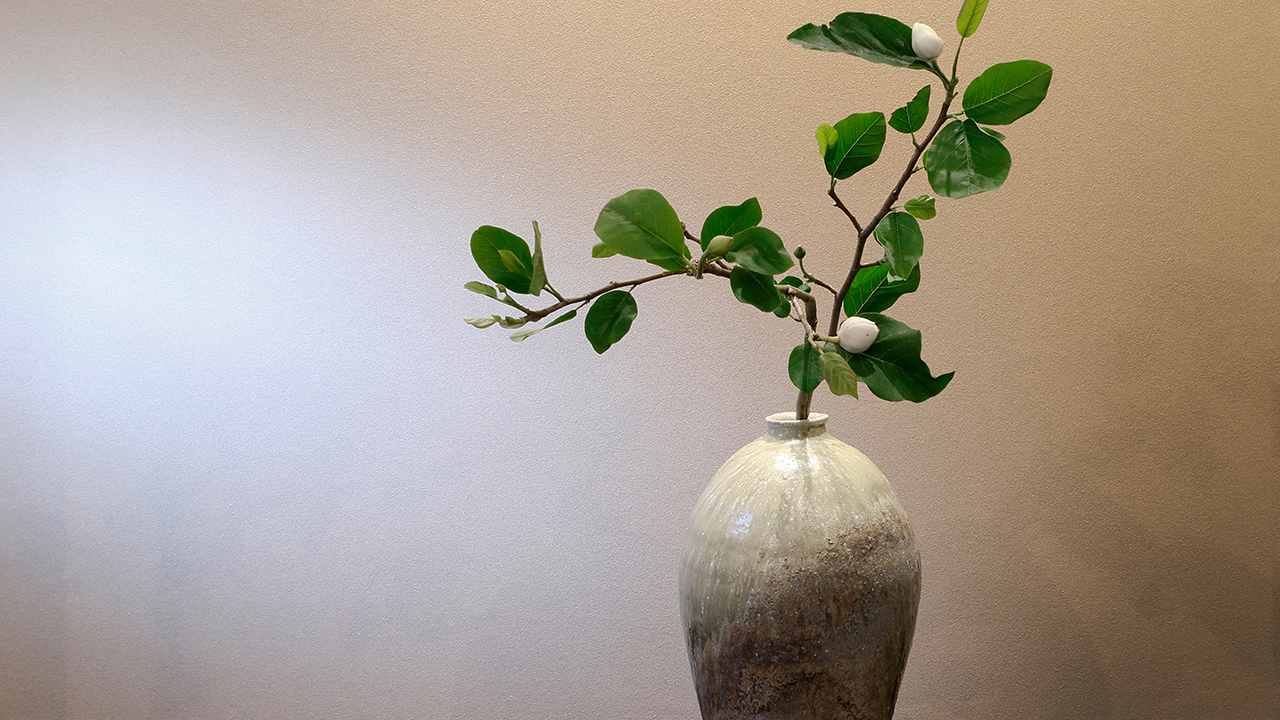 Put Flowers in the Shigaraki Vase
05/29/2021
Flower:Magnolia sieboldii
Vase:Shigaraki Vase(Morimitsu Hosokawa)
The powerful Shigaraki vase by Mr.Morimitsu Hosokawa with a beautiful view from any angle.
I used Magnolia sieboldii, one of the seven Rikyu flowers.
The nostalgic container firmly accepted the elegant flower appearance that is said to be the lady of the forest.
Shiho Yokokawa
<Profile>
Born in Tokyo.
Studied under Toshiro Kawase since 2005.
"Nageire Flower Class" is held in various places.
https://nageire.jimdofree.com/(The External Link)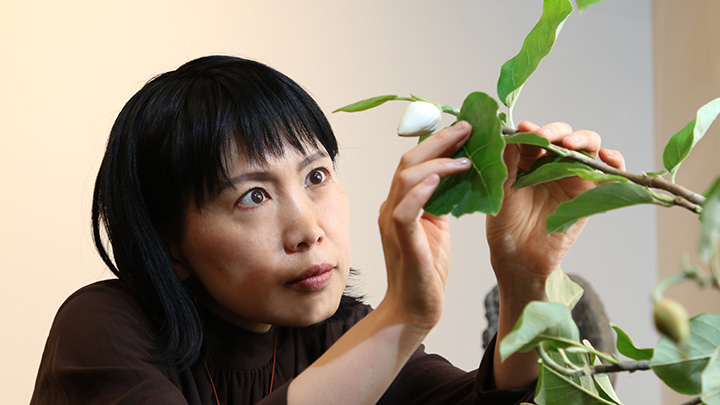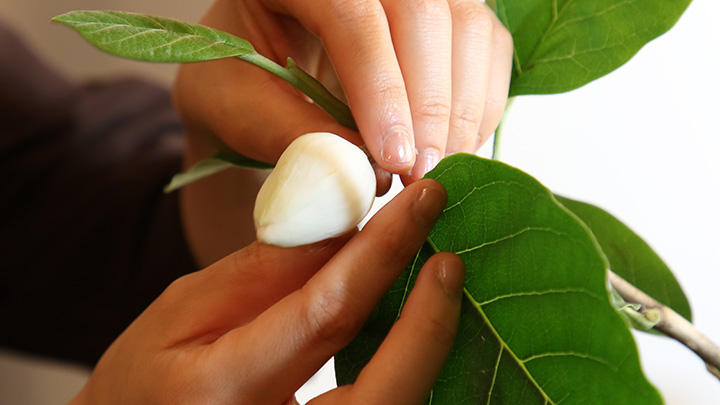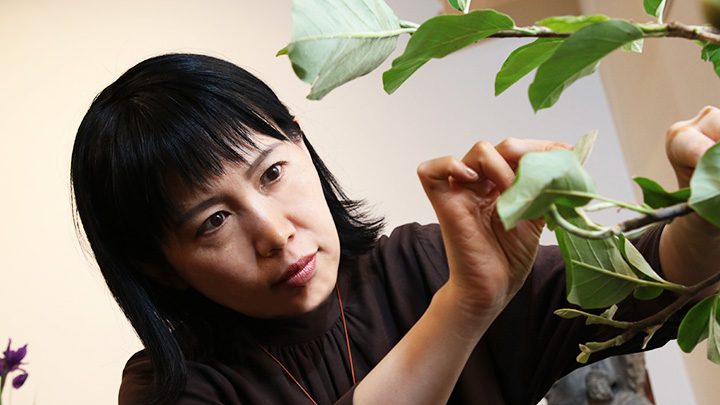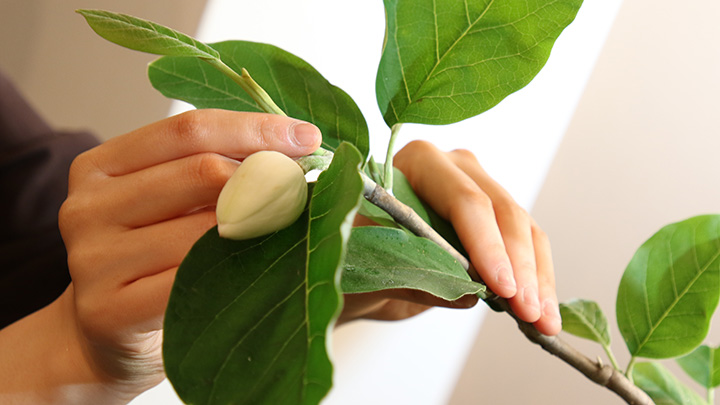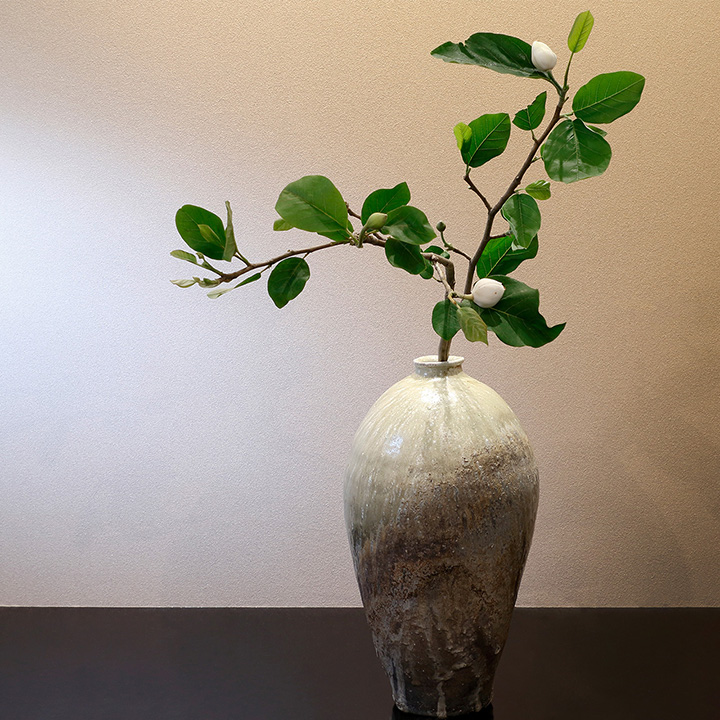 At first sight, I fell in love with this shigaraki vase standing on the floor of the Hosokawa family, and asked Mr.Morimitsu Hosokawa to give it to me.
I feel that it was created beyond the scenery seen by Mr.Hosokawa, who has loved many famous instruments such as Eisei-Bunko.
It was a blissful time to have Ms.Shiho Yokokawa make use of the magnolia sieboldii and have Mr.Toru Eto take a picture.
We hope that as many people as possible can view it online.
TENPYODO
Takashi Imabayashi
※Due to irregular columns, the flower season may not match.
---
Photography
Akira Eto
<Profile>
Born in Fukuoka.
Graduated from California International University in 1997.
Official photographer of Fukuoka Softbank Hawks, Hotel Okura Fukuoka, Nishitetsu Group.