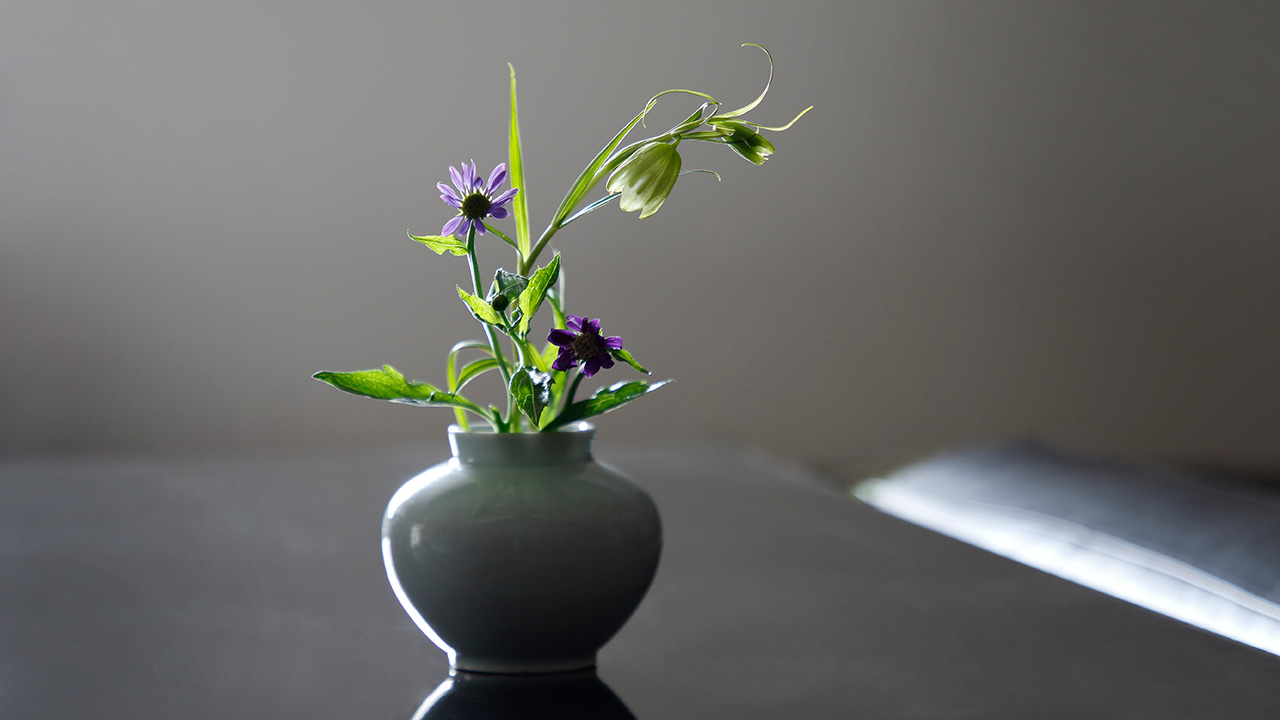 Put Flowers in the White Porcelain Small Jar
04/15/2021
Flowers:Gymnaderia savatierti, fritillaria
A modern assortment of flowers in a lovely jar that seems to fit the western space as well as the japanese space.
The refreshing white vase will be a big success from now to summer.
Shiho Yokokawa
<Profile>
Born in Tokyo.
Studied under Toshiro Kawase since 2005.
"Nageire Flower Class" is held in various places.
https://nageire.jimdofree.com/(The External Link)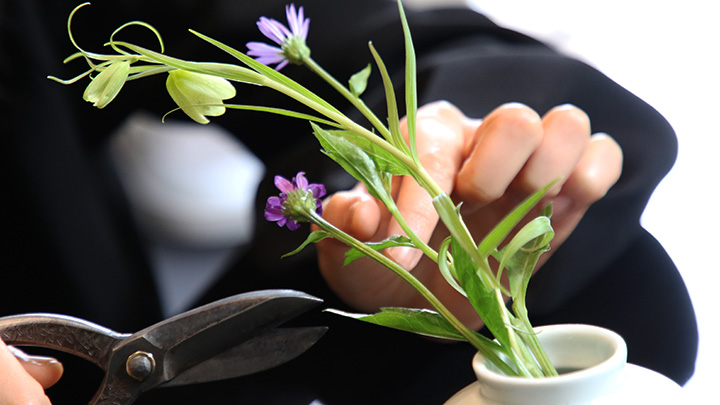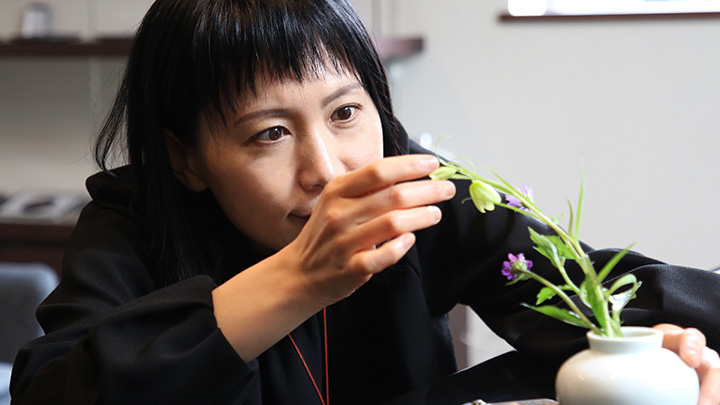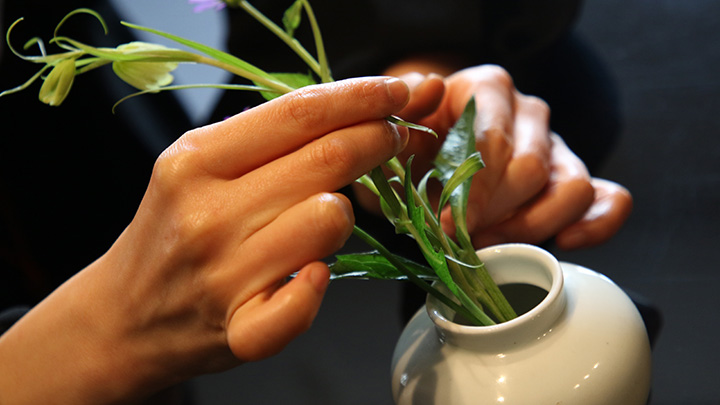 Gentle joseon white.
The encounter with this work was love at first sight, which impressed me that it was purely beautiful.
"White," which symbolizes the spirit of Confucianism, has permeated deeply as a norm for people and has fascinated many cultural figures across national borders.
The rich form of the jar will continue to gently wrap the wildflowers.
It will heal your daily life.
TENPYODO
Takashi Imabayashi
※Due to irregular columns, the flower season may not match.
---
Photography
Akira Eto
<Profile>
Born in Fukuoka.
Graduated from California International University in 1997.
Official photographer of Fukuoka Softbank Hawks, Hotel Okura Fukuoka, Nishitetsu Group.