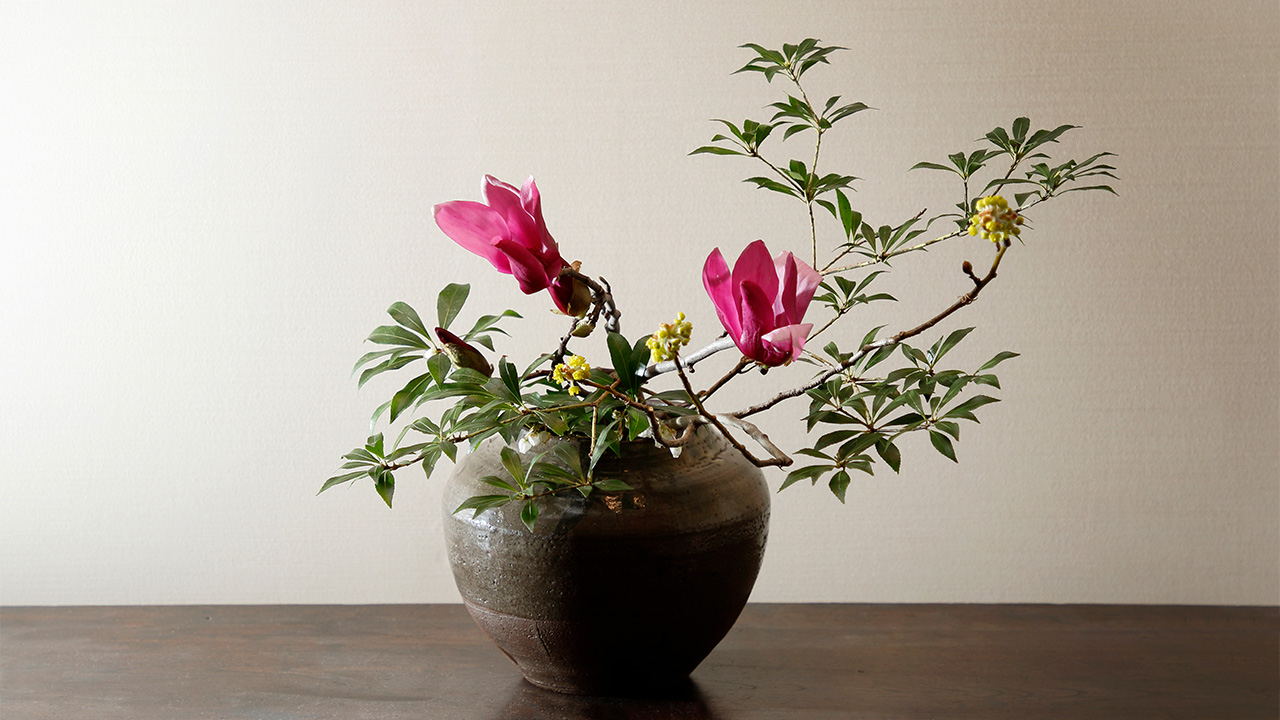 Put Flowers in the E-Garatsu Jar
03/24/2021
Flowers:Magnolia quinquepeta, Pieris japonica, Lindera praecox
Vase:E-Garatsu Jar
https://tenpyodo.com/en/products/201201-1/
When I thought that the spring flowers of this time would suit the Karatsu jar, The first thing that came to my mind was the magnolia quinquepeta.
A combination of yellow, purple, white and flower colors that herald the arrival of spring.
It is a flower that I put in while thinking about the scenery of the Satoyama in Karatsu.
Shiho Yokokawa
<Profile>
Born in Tokyo.
Studied under Toshiro Kawase since 2005.
"Nageire Flower Class" is held in various places.
https://nageire.jimdofree.com/(The External Link)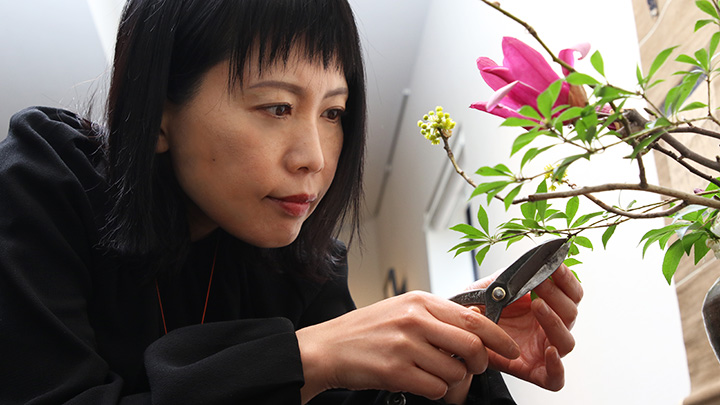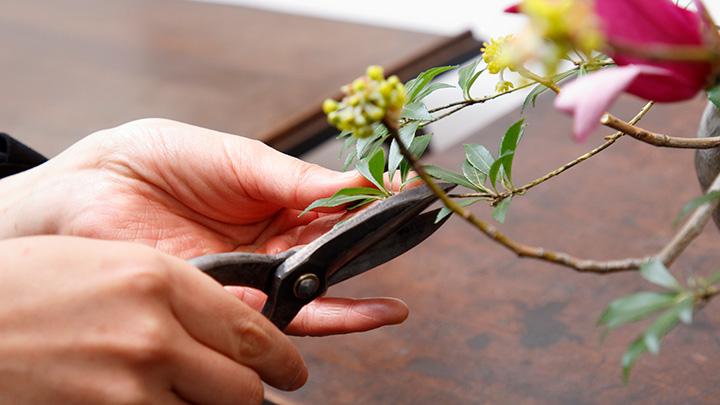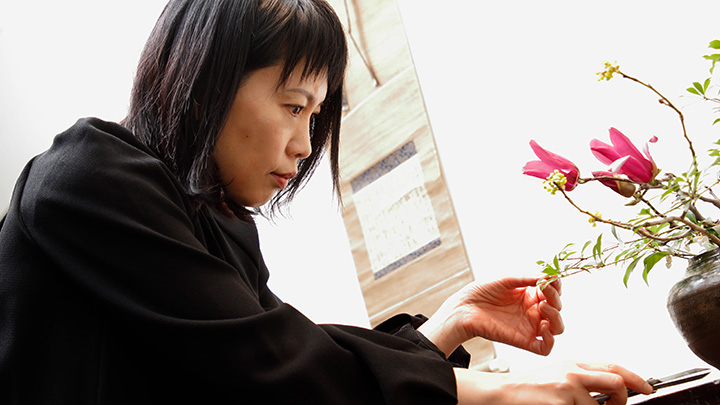 Photography
Akira Eto
<Profile>
Born in Fukuoka.
Graduated from California International University in 1997.
Official photographer of Fukuoka Softbank Hawks, Hotel Okura Fukuoka, Nishitetsu Group.